Some gut issues cause discomfort that can interfere with your daily living. Gastrointestinal (GI) problems may affect your mood since your gut can send stress signals to the brain through the gut-brain axis.
They can also affect your overall health. The digestive system works with different body systems, like the immune system.
The colon, or the large intestine, is an integral part of your digestive system. It is mainly responsible for processing waste products. It is home to trillions of bacteria that help digest your food and keep your immune system healthy.
You may try a colon cleanse if you often experience GI or digestive issues like diarrhea, constipation, bloatedness, or abdominal pain.
A colon cleanse can relieve any issues you may be experiencing and even boost your overall health. It'll drive out any unbeneficial bacteria and keep your gut flora thriving.
What is the Best Colon Cleanse?
Choosing the right colon cleanse depends on your personal needs and circumstances.
In general, however, a good colon cleanse should help you flush out your gut, especially in preparation for surgery. A clearer gut can also help you feel more energetic and healthy overall, especially when you need relief from gut issues.
Your gut has a direct connection to your brain, so a healthy colon translates to better energy levels and balance.
The best colon cleanse for you should help you tackle any issues you're experiencing or just assist you with optimizing your gut health. This is why we're recommending five of the best ones we've tried.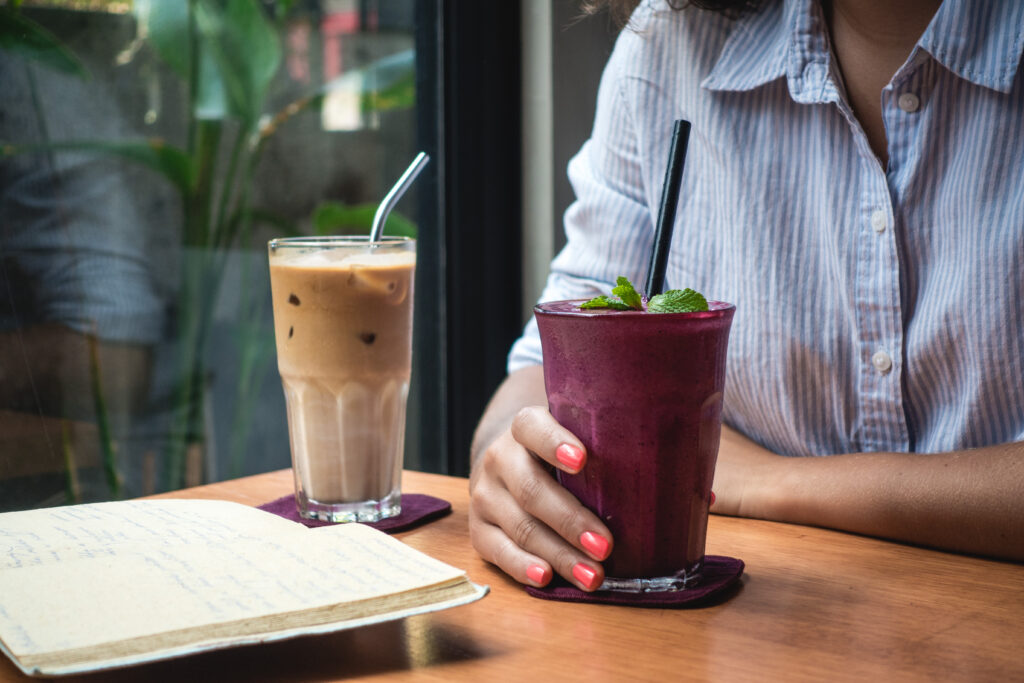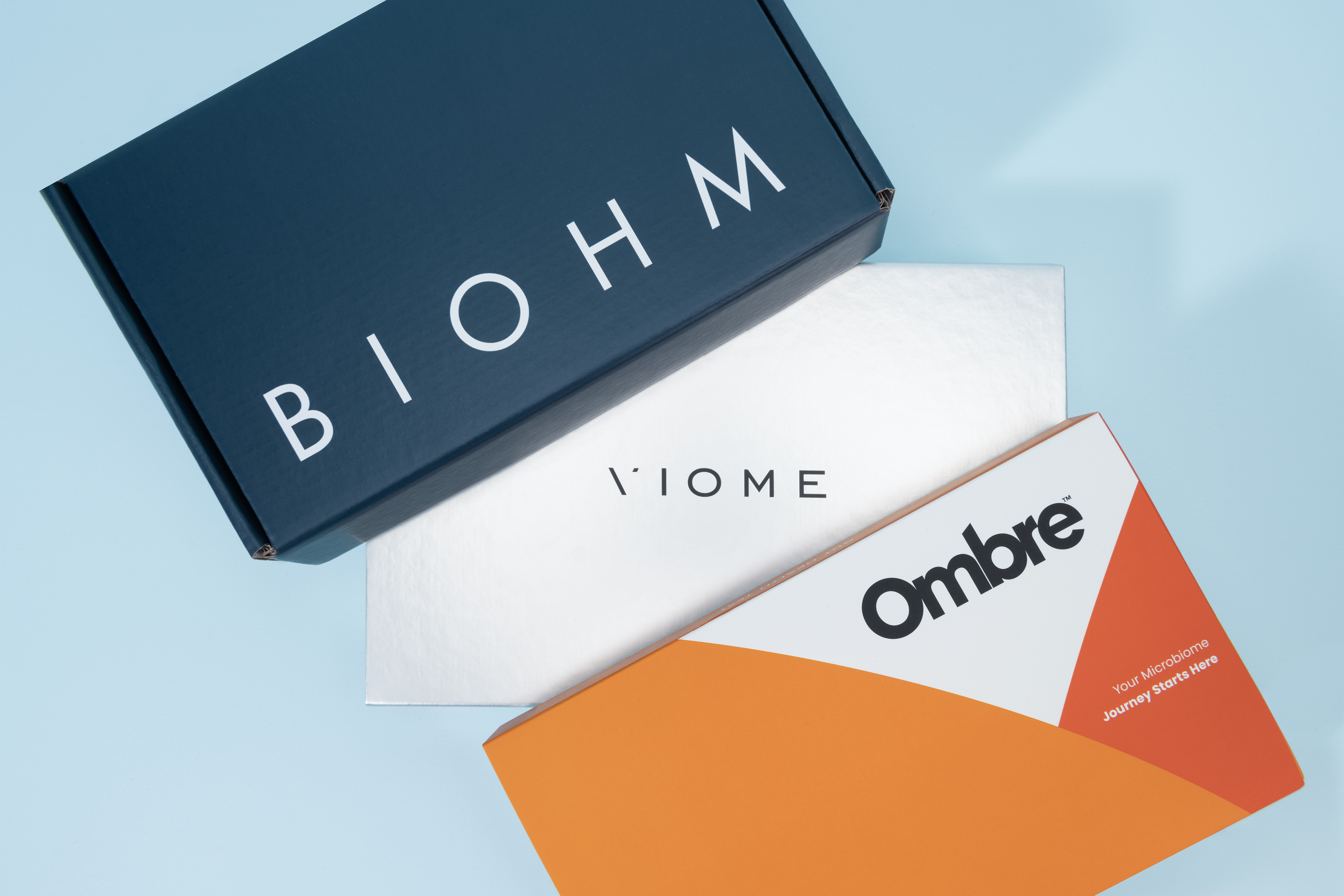 Best Gut Health Test
Our review of the best at-home Microbiome Tests.
What is A Colon Cleanse?
A colon cleanse is usually a preparation for a colonoscopy or other similar medical procedures.
It involves procedures or supplements that clear your large intestine. You may be given fibers, herbs, or laxatives to help remove waste and clear the colon.
Colon cleansing is also called colonic irrigation or colon hydrotherapy. A colonic hygienist usually performs it by using liquids to flush out the colon.
Pros
Colon cleansing can give you the following benefits:
Helps improve energy levels
Helps improve mood and focus
Aids in weight loss
Reduces bloating and gas
Promotes better digestive health and immune system function
Helps remove toxins and impacted fecal matter
Helps lower the risk of colon cancer
Cons
Colon cleansing has some potential health risks you should be aware of, like the following:
Can cause electrolyte imbalances (e.g., too low sodium or potassium), dehydration, and imbalances in your gut bacteria if done too frequently1
May cause a tear in the bowel if performed incorrectly
Can cause an infection if the equipment is not properly sterilized1
You must speak with your doctor before starting a colon cleanse to ensure there will be no interactions with any medications you may be taking.
Why Trust Us
KnowYourDNA is dedicated to providing readers with reliable information on products that help them achieve their health goals.
We pick products based on:
Brand reputation
Product quality
Safety for use
Customer reviews
Our in-house medical experts ensure the accuracy of our information.
The Best Colon Cleansing Supplements
Price
Main ingredient/s
Form
ColonBroom
Single purchase at $69.99
Psyllium husk
Powder
Renew Life Cleanse More
Starts at $14.24
Magnesium oxide
Rhubarb
NOTE: Does not contain fiber
Capsule
UMZU zuPoo
Starts at $34.44
Milk thistle
Barks
Capsule
NOW Easy Cleans
One-time purchase at $25.99
Ginger
Aloe vera
Capsule
Dr. Tobias Psyllium Daily
One-time purchase at $22
Psyllium Husk
Capsule
Best Natural Colon Cleanser — ColonBroom
ColonBroom is a natural source of psyllium husk. It's designed to help reduce bloating and constipation, improving your gut health. It also supports weight loss.
What's inside the product?
The active ingredient in ColonBroom is psyllium husk, a fiber made from the seeds of a shrub-like plant called Plantago ovata.
Proven benefits:
Psyllium husk is commonly used to relieve constipation due to its ability to absorb water and increase the bulk of the stool. Other benefits include:2
Lowering blood sugar
Reducing "bad" LDL cholesterol
Controlling appetite and assisting weight loss
Improving gut microbiome
Potential Concerns:
ColonBroom contains only 85% organic psyllium husk, which means the other 15% is non-organic psyllium husk and may contain pesticides.
Is The Product Safe To Use?
Psyllium fiber supplements are generally safe to use daily. But they may cause digestive upset for some people sensitive to psyllium.
ColonBroom doesn't include harsh laxatives or herbs like many colon cleansing supplements. It also doesn't contain any artificial sweeteners or sugar.
Make sure not to take more than 30 g a day and drink plenty of water.
Where Can I Buy The Product?
You can purchase Colon Broom from their website. You can buy a single bottle or purchase it in a bundle of three (3) or six (6) bottles.
The price for a one-time purchase of a single bottle is $69.99. You can save up to $37 per bottle if you buy it in bundles.
Renew Life Cleanse More is a budget-friendly herbal and mineral formula that relieves constipation and sluggish digestion.
It supports the body's natural detoxification system by removing waste. In turn, this colon cleanser can make you feel energized and rejuvenated.
What's inside the product?
This affordable blend contains high-quality ingredients, including:
Magnesium oxide
Cape aloe
Triphala
Rhubarb
Slippery elm
Marshmallow root
Proven benefits:
Magnesium oxide softens the stool by drawing water into the colon.
Cape aloe is a gentle herbal laxative.
Triphala is a traditional polyherbal Indian medicine that helps flush toxins from your stomach and small and large intestines.
Rhubarb has a laxative effect. It also has antidiarrhea properties.
Slippery elm is a herbal remedy from North America. It helps increase mucus secretion in the GI tract, which can help in protecting and soothing the gut lining.
Marshmallow root helps form a protective layer in the digestive tract lining.
Potential concerns:
It doesn't contain fiber like most colon-cleansing supplements. Fiber is excellent for keeping things running smoothly. It also binds to toxins in the gut.
Magnesium oxide has the potential to cause diarrhea. Their formula is also proprietary, meaning you don't know exactly how much of each ingredient you take.
Is The Product Safe To Use?
Renew Life Cleanse More is made of potent, herbal cleanse ingredients. It is gluten-free, dairy-free, and soy-free and comes in vegetarian capsules.
Some people don't experience any side effects from this colon cleanse besides having a more regular bowel movement.
Make sure to follow the recommended intake indicated in the instructions.
Where Can I Buy The Product?
The product is available on their website. You can choose between a 60-capsule or 100-capsule bottle.
30-day supply (60 capsules) — $14.24
50-day supply (100 capsules) — $22.49
Best Colon Cleanser for Fast Results  — UMZU zuPoo
UMZU ZuPoo is a powerful colon cleanser. It helps remove excess waste from the body to improve digestion, support gut health, and promote weight loss.
What's inside the product?
UMZU ZuPoo contains a unique combination of herbs, barks, and other ingredients, including:
Cascara sagrada and senna
Milk thistle
Burdock root
Fennel
Buckthorn
Bentonite clay
Proven benefits:
Cascara sagrada and senna are powerful laxatives.
Milk thistle and burdock root stimulate the liver's bile production, helping improve its ability to detox.
Fennel and buckthorn both have anti-inflammatory properties
Bentonite clay binds to toxins in the gut and draws them out
UMZU ZuPoo works fast and is effective. Most people should see results within 12 to 48 hours, though some may need to wait 15 days to feel its effects.
Potential concerns:
Senna is safe for short-term use. But you shouldn't use it for more than three (3) months as it can cause liver damage. You can reverse this by stopping the supplement.3
If used for longer than two (2) weeks, Cascara sagrada may cause dependence. Its strong laxative properties can also lead to electrolyte imbalances when used for a long time.4
UMZU ZuPoo contains cayenne pepper that can cause stomach pain if taken on an empty stomach.
Is The Product Safe To Use?
Yes. UMZU is notable for using high-quality ingredients. Besides, UMZU ZuPoo is made entirely from natural components and has no potentially harmful or toxic additives.
Make sure to follow the recommended intake or dosage for best results.
Where Can I Buy The Product?
UMZU ZuPoo is available on their website. You can buy it for $34.44 as a one-time purchase. You can also subscribe and save 25%, paying only $25.83.
Best Colon Cleanser for a Sensitive Gut  — NOW Easy Cleanse
NOW Easy Cleanse is a simple yet gentle cleansing program. It enhances the body's natural detoxification system to help eliminate toxins.
It supports the two main organs detoxifying the body — the liver and the gut. It's a two-part supplement that includes the following:
An AM Detox Formula that helps the liver process toxins better
A PM Cleansing Formula that works overnight to improve gut health and clear waste
What's inside the product
The formulas contain soothing herbs and fiber blends like:
Marshmallow root
Slippery elm
Aloe vera
Glucomannan
Apple pectin
Ginger
Uva Ursi
Proven benefits:
Marshmallow root, slippery elm, and aloe vera can help protect the gut and reduce inflammation.
Glucomannan and apple pectin support the gut microbiome and help with bowel movements.
Ginger and uva ursi extracts provide anti-inflammatory and antimicrobial support. They help clear the gut of any harmful bugs.
Potential concerns:
It requires you to be diligent since you must take two AM Formula capsules with breakfast, two with lunch, and then four PM Formula capsules before bed.
It also has cascara sagrada, which can cause dependency if used longer than two weeks.
Is The Product Safe To Use?
Yes. NOW Easy Cleanse is a gentle formula that works well with people who have chronic digestive issues like IBS and IBD.
Splitting the formula into two parts is less harsh on the body and gut. The amount of each ingredient is listed so you can quickly see how much you are taking.
Where Can I Buy The Product?
The Now Easy Cleanse is available on their website. One-time purchases cost $25.99, including two (2) bottles with 60 capsules each.
Designed to support colon health and detoxification, Dr. Tobias Psyllium Daily is for those who want to keep their digestive system healthy year-round without doing more intense cleanses.
What's inside the product?
Dr. Tobia Psyllium Daily is a proprietary blend or a unique preparation of natural ingredients, including the following:
Psyllium husk
Bentonite clay
Black walnut hull powder
Oat bran powder
Flaxseed powder
Prune fruit powder
Aloe vera leaf powder
Lactobacillus acidophilus
Apple pectin powder
Glucomannan powder
Proven benefits:
The gut-healthy fibers like psyllium husk, oat bran, and apple pectin help eliminate toxins and waste.
Lactobacillus acidophilus is a good bacteria that can improve digestion and elimination and fight inflammation.
Prune fruit powder provides a light laxative effect to keep your gut running smoothly.
Potential concerns:
It doesn't show how many CFUs (colony-forming units) or the amount of Lactobacillus acidophilus. So it's hard to tell how effective it is.
It has a large amount of fiber, which may cause digestive upset in people with sensitive stomachs.
Capsules are also made of gelatin sourced from cows, making it not vegan-friendly.
Is The Product Safe To Use?
Yes. Intended as a maintenance cleanse, Dr. Tobias Psyllium Daily is safe and gentle enough to be used daily. However, you should stay within the recommended dosage.
Dr. Tobias Psyllium Daily is not suitable for pregnant or nursing mothers or children under 18 years of age
Where Can I Buy The Product?
You can purchase the Dr. Tobias Psyllium Daily from their website. It costs $22 for a one-time purchase. You can save more if you subscribe to their plan.
Why is a Healthy Colon Important?
A healthy colon and digestive system can affect your overall well-being.
Not only does a healthy colon keep you from any abdominal pain, but it will also bring about better energy and boosted physical and mental health. The gut microbiome affects every organ in the body, so it's important to make it a priority.
Digestive issues can impact your day-to-day life. The discomfort can range from irritating to fully debilitating, especially if you don't have regular bowel movements and suffer from too much bad gut bacteria.
If you leave an unhealthy colon unchecked, you run the risk of exacerbating any issues or even contracting autoimmune problems, such as:
Thyroid problems
Diabetes
Rheumatoid arthritis
These are the signs of a healthy colon and digestive system you need to aim for:
Regular, healthy bowel movements (free from any discomfort or pain)
Uninterrupted, regular sleep pattern
No/a regular amount of bloating or gas
High energy levels
It can be difficult to determine when exactly your gut needs cleansing, so you should consider a colon cleanse or even colon cleanser supplements if you're experiencing any of the following:
Upset stomach
Constant bloating
Pain in the abdominal area
Irregular sleep pattern
Irritable bowel syndrome
Excessive cravings (especially sugar)
Bloody stool
Nausea or vomiting
Passing stool is painful
You can adjust your lifestyle or even try out colon cleansing supplements to achieve optimal digestive health. A healthy digestive system brings about overall wellness and boosts your energy and mental clarity.
Different Colon Cleansing Methods
To achieve a healthy digestive system and/or properly prepare yourself for surgery, you should consider a colon cleanse.
Your digestive health can benefit from effective colon cleanses, and there are plenty of methods you can consider.
As always, before trying out any of these methods, please consult your healthcare provider.
Herbal Teas
Herbal teas (especially ones that include ingredients like aloe vera, turmeric, ginger, lemon, etc.) are full of antioxidants that help detoxify the gut and the rest of the body.
Many herbal teas help break down and eliminate toxins from the body by evacuating the digestive tract of any unwanted bacteria.
Teas are often regarded as easy and natural colon cleanses and can make the entire process of achieving a healthy digestive system much easier.
Natural Laxatives
Berries, chia, flax, leafy greens, and lots of water can help you regulate your bowel movements. They cause you to increase stool frequency and improve consistency.
When you can flush out your bowels by getting your body to expel waste more often, you can relieve yourself of constipation and other digestive problems.
Healthy Diet
A healthy diet comes with a ton of benefits.
A good diet supplies your body with the necessary vitamins and nutrients to operate efficiently. It also ensures you are introducing a variety of good bacteria to your gut and the right parameters to keep everything balanced and optimal.
Eating healthy is a natural colon cleanser and will help flush out your digestive tract.
Colon Cleansing Supplements
While not everyone is on-board with colon cleansing supplements, they can help relieve digestive issues immediately and even in a potentially targeted manner.
With an okay from your doctor, you can use colon cleansing supplements to address any problems you're having or even just as a reset for your gut. It'll be a good way to improve your overall well-being in one go, encourage healthy bowel movements, and diversify good gut bacteria.
Over-the-counter options exist in the form of pills and even powder drinks, among other forms. To choose the right one for you, make sure you get your healthcare provider's opinion and review the ones available on the market.
Do You Need A Colon Cleanse?
A colon cleanse can help improve your health in many ways. You may need to do a colon cleanse if you experience these symptoms:
Gas and bloating
Fatigue and sluggishness
Brain fog
Constipation
Blotchy or dull skin
Sleeping poorly
Make sure to stop any colon cleanse if your symptoms worsen or you experience new symptoms. Talk to your doctor before trying anything.
Highlight the signs that indicate a need for colon cleansing, such as irregular bowel movements, irritable bowel syndrome, and chronic constipation.
Dos and Don'ts After a Colon Cleanse
After a colon cleanse, you should aim to keep your body healthy and avoid certain foods and activities.
Dos
Drink lots of water and continue to stay hydrated
Eat fermented foods, like yogurt, to encourage good bacteria to flourish in the gut
Add more vegetables to your diet
Don'ts
Eat foods that can cause excessive gas
Eat too much meat
Exercise too strenuously
Can Colon Cleansing Help You Lose Weight?
There are no direct studies that prove colon cleanses directly cause weight loss, but they can promote shedding pounds.
Because you're flushing the body of anything unhealthy and colon cleanses sometimes affect your metabolism, weight loss is a potential side effect.
They're not direct weight loss options, but colon cleanses can encourage it.
Cleanse Your Colon Naturally Through Diet
Your small intestines do the heavy work in digesting your food. But, the colon is essential in drawing out the water from all the food. It brings back the water and moisture to your system to keep you hydrated.
The colon also stores and helps get rid of waste. To keep it in top shape, you must put the right foods in your body.
A study shows that diets high in vegetables, fruits, and whole grains lower your risk of colon cancer.
Here are some of the best foods to cleanse your colon naturally:
Fiber-rich foods
A study shows that diets high in vegetables, fruits, and whole grains lower your risk of colon cancer. These foods are naturally rich in dietary fibers.5
Fibers add bulk to your stool and soften it. They help you avoid constipation since a bulky and soft stool is easier to pass.
You should include these natural fiber sources in your meals:
Minimally-processed whole grains like brown rice, oats, and quinoa
Legumes like beans and lentils
Green leafy vegetables like broccoli, cauliflower, and kale
Walnuts
Omega-3 food sources
Research links an increase in omega-3 intake from fatty fish to a lowered risk of developing colorectal cancer.4 Omega-3 fats can potentially prevent cancer cell growth and help eliminate colon cancer cells.6
The best sources of omega-3 include:
Probiotic-rich foods
Probiotics are live microorganisms beneficial to your gut. Studies have revealed that probiotics can balance your gut microbiota, promoting a healthy population of friendly gut bacteria.7
They can potentially prevent your risk of gut cancer by inhibiting the growth of harmful bacteria.
Fermented dairy products like yogurt and kefir contain probiotics. But, if you are allergic to dairy, you can look for a non-dairy option.
You may also consider other probiotic sources like kimchi and sauerkraut. Both are made from fermenting cabbage and other vegetables using salt water.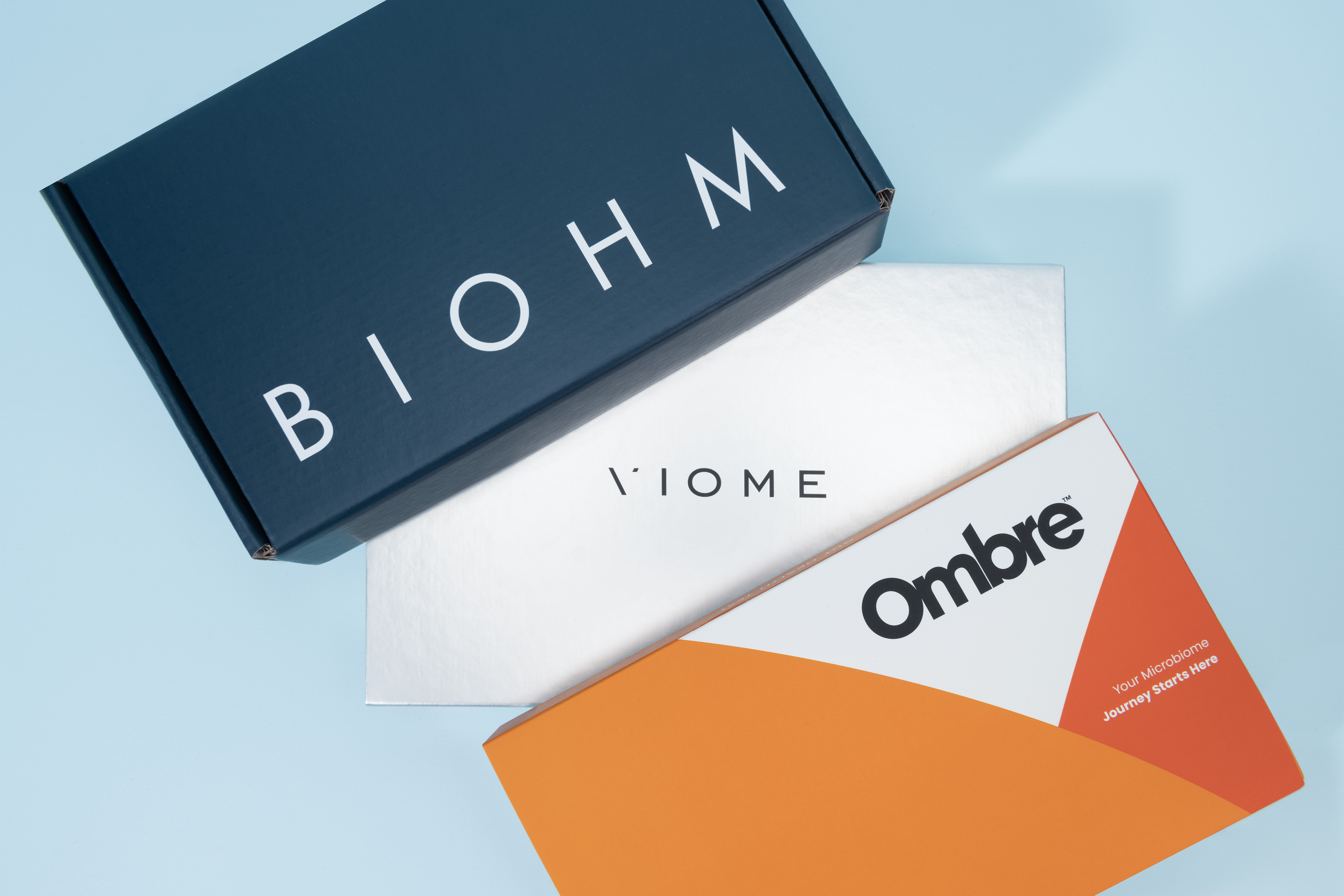 Best Microbiome Test
Looking for the best microbiome kit on the market? Look no further! Our review round-up page has all the information you need to make an informed decision.