One out of every two people will have an STD before the age of 25. Being sexually active puts you at risk.
According to our in-house medical expert, Dr. Harshi Dhingra, most sexually transmitted diseases don't have any signs or symptoms. You and your partner(s) may have an STD and not know it.
Getting tested for STDs should be a top priority. But constant doctor visits can be embarrassing for most people. They avoid testing and resort to home remedies for their symptoms.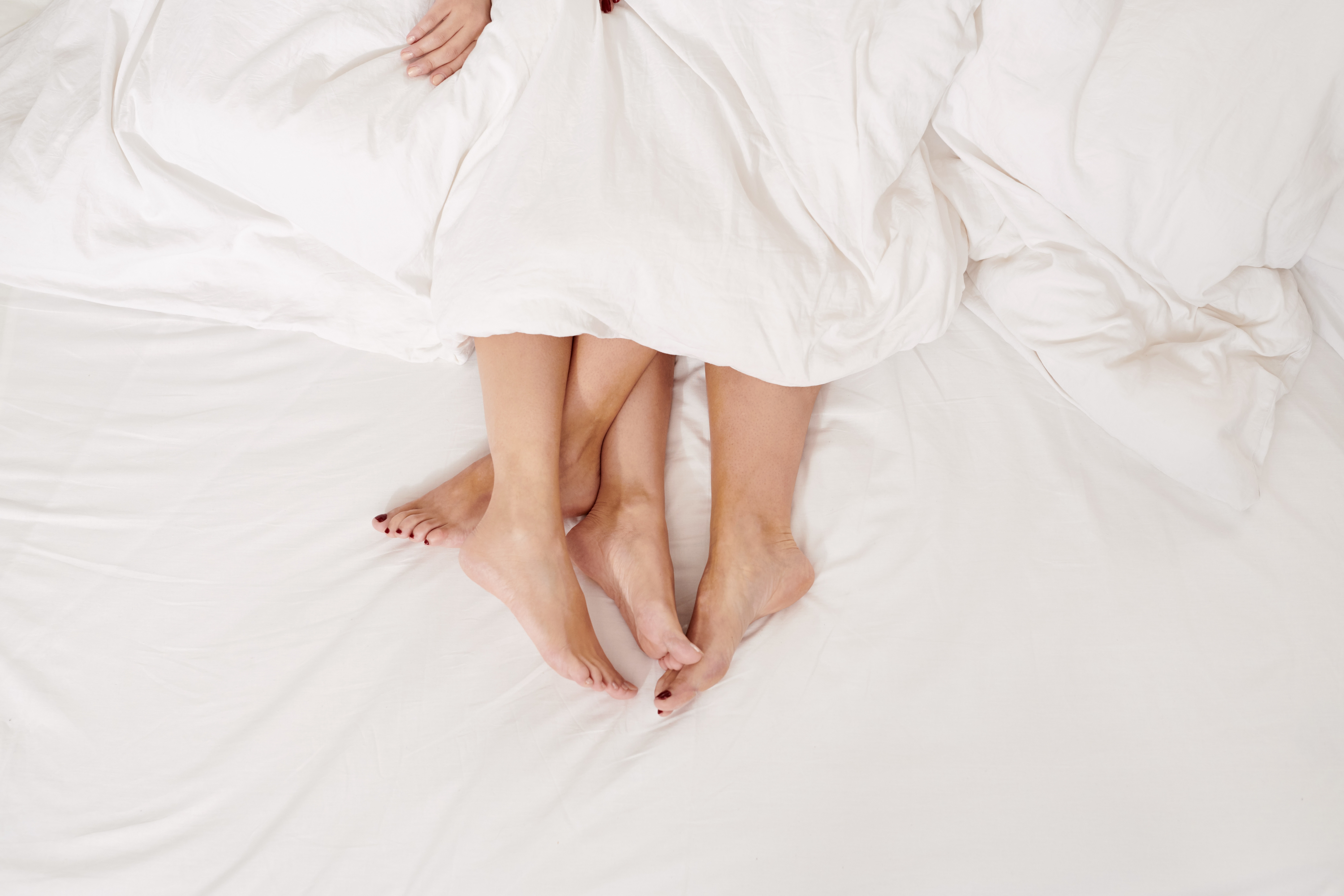 "Regardless of what STD you have, there is really nothing that can be done at home which would cure or treat it. If you suspect having one, the first step is to get tested," says Dhingra.
Thankfully, you no longer have to see a doctor or have a stranger swab your privates to collect samples. At-home STD testing checks for common infections (including HIV) from the comfort of your home.
We still highly recommend you consult a healthcare professional for any urgent care or symptoms you may be experiencing.
At-home STD testing is not meant to cure or treat STDs you may potentially have.  They're recommended for regular use if you're sexually active but not exhibiting any symptoms.
If you are suffering from any symptoms or are alerted by a previous sexual partner of potential infections, see your doctor immediately.
In cases of emergency, please proceed to a healthcare facility.
Meet the Expert
Dr. Harshi Dhingra has an M.D. in Pathology.
She is a registered pathologist with over a decade of experience in diagnostic, clinical, research, and teaching work. She manages all aspects of pathology laboratory, including histopathology, cytology, hematology, and clinical pathology.
Currently, Dr. Dhingra is employed as faculty in a medical school and research center.
Everything We Recommend
These STI tests are our top picks for at home testing.
How Do At-Home STD Tests Work
At-home STD tests are readily available over-the-counter or can even be delivered straight to your home.
Some people feel concerned that an at-home test kit won't be as controlled as a laboratory or testing center. Still, they'll be able to potentially provide you with the results you're looking for without the inconvenience of going out, making appointments, or stressing about the stigma of getting STI testing done.
What Kinds of STD Tests Are There?
There are several STD tests out there that test for specific infections or diseases or even more general ones that can detect any abnormalities and help you narrow down which STD you may have contracted. The most common ones are:
Chlamydia
Gonorrhea
Herpes
HIV
Syphilis
Trichomoniasis
HPV
Each test may differ in terms of requirements. Some may ask you for a sample, others will require swabs of the potentially infected area (a genital swab, a rectal swab, etc.).
Ensure you read each test's instructions carefully or have an expert explain them to you. At-home/rapid STI tests usually have pretty reliable customer support systems, so reach out if you're confused. If not, talk to your healthcare provider.
What an STD test may entail
A common STD test kit requires sample/s (like a urine sample, blood sample, etc.). Others may be a little more complicated and may require:
A physical exam
A swab of any open sores or blisters
A genital swab or rectal swab
If you already suspect you have a specific STD, you'll also likely be able to let the lab know as you submit your rapid test kit, and they can advise you about any additional steps you need to take. This can happen if a sexual partner informs you of a positive result on their end, even before you seek out testing.
Remember that positive results mean you may also need to start taking medication. Please consult a doctor or healthcare professional before taking any kind of medication.
What Kinds of Samples Will Be Collected?
The most common samples required by STI tests are:
Blood sample
Urine sample
Saliva sample
But again, you/healthcare professionals may have to swab any affected areas like sores or your genital area in general.
If you're suffering from sores near the mouth or other affected areas, those areas may also need to be swabbed.
Each sample will be subjected to tests. A blood sample will go through a blood test, a urine sample will undergo a urine test, etc.
A swab of any open sores, rectal swab, or even a vaginal swab will also be tested to culture and determine if you have an STI. The testing process can differ depending on who is administering them and their protocol.
The release of test results will also vary depending on the company or lab.
Remember to follow the instructions of each test kit when it comes to sample collection so your sample (whether it's a blood sample, urine sample, etc.) will be safely stored and shipped.
How Accurate Are At-Home STD Tests?
If you follow instructions closely and are careful with your samples, at-home STD tests can yield similar results to ones carried out at healthcare facilities.
Professional, accredited labs are accurate 90% of the time in terms of sensitivity (whether or not it's an STI) and 96% in terms of specificity (the reliability of that result).
People sometimes doubt the accuracy of at-home STD rapid tests because they worry about:
Patient error when handling their own samples (they may misread instructions, improperly store their urine sample, etc.)
They aren't as well-equipped as a healthcare or laboratory professional
Lack of sexual counseling that most labs or testing sites sometimes have
The possibility of improperly regulated testing kits
Their environment being inconducive to hygienic sample collection and/or not controlled enough for STD tests
However, if you ensure a clean environment and procedure and handle the samples properly and as instructed, you shouldn't worry.
Advantages of At-Home STD Tests
There are several pros to at-home STI testing, such as:
Convenient since you can do them at home
Not having to deal with the anxiety and shame of going to a lab
Privacy
Works according to your schedule and free time
The test kit has been designed to be easy for anyone at home to do it
Any sample you need to collect (whether blood sample or urine sample, etc.) will have its own container and instructions
Results are available in a set amount of time (as compared to busy labs having potentially longer waiting times depending on how many patients they're handling)
Testing process and wait time are shorter
So if you're pressed for time and can't take a day off to do STI testing at a test center or laboratory testing, at-home rapid STI testing kits may be for you.
Disadvantages of At-Home STD Tests
As we mentioned earlier, people tend to have reservations about having to take std tests at home. Some of these are legitimate disadvantages, such as:
Lack of controlled environment
Non-sterile conditions for samples
Potential error when shipping sample back to the testing company
Difficulty collecting samples (example: getting a vaginal swab may be more difficult at home compared to having a professional do it for you)
However, many testing companies do their best to ensure privacy and sample safety.
How to Interpret Test Results
Most at-home STD tests will have instructions on interpreting your results.
Commonly, test results will be easy to understand. Most of them will tell you if you are:
Negative, normal, or non-reactive - This means that you are negative for any STDs and that the test either did not detect the STD/s in your system or that the value is not high enough to result in a positive (again, if you're unsure, it doesn't hurt to take a confirmatory test)
Positive or reactive - The test detected the infection in your body, and you will need follow-up treatment/medication
Other notes, values, or interpretations may also be included–check with your testing company and healthcare provider to be sure.
If you yield a positive test result, talk to your doctor about what you need to do next.
How We Picked The Best At-Home STD Tests
We value finding the best options for our readers, so we looked into the following criteria to determine the best at-home STD tests:
How comprehensive the tests are
Price
Ease of access
How easy they are to use and send back to the companies
Medical advice/follow-up from the companies (if any)
Keep in mind that there's no one-size-fits-all STD test. You need to evaluate them based on your needs and symptoms (if any).
Many of the tests we explored do overlap, so it's up to you to determine which one is the best fit.
Why Trust Us
KnowYourDNA is dedicated to providing readers with reliable information on products that help them achieve their health goals.
We looked for the best STI tests based on:
Brand reputation
Product quality
Safety for consumption
Customer reviews
Our in-house medical experts ensure the accuracy of our information.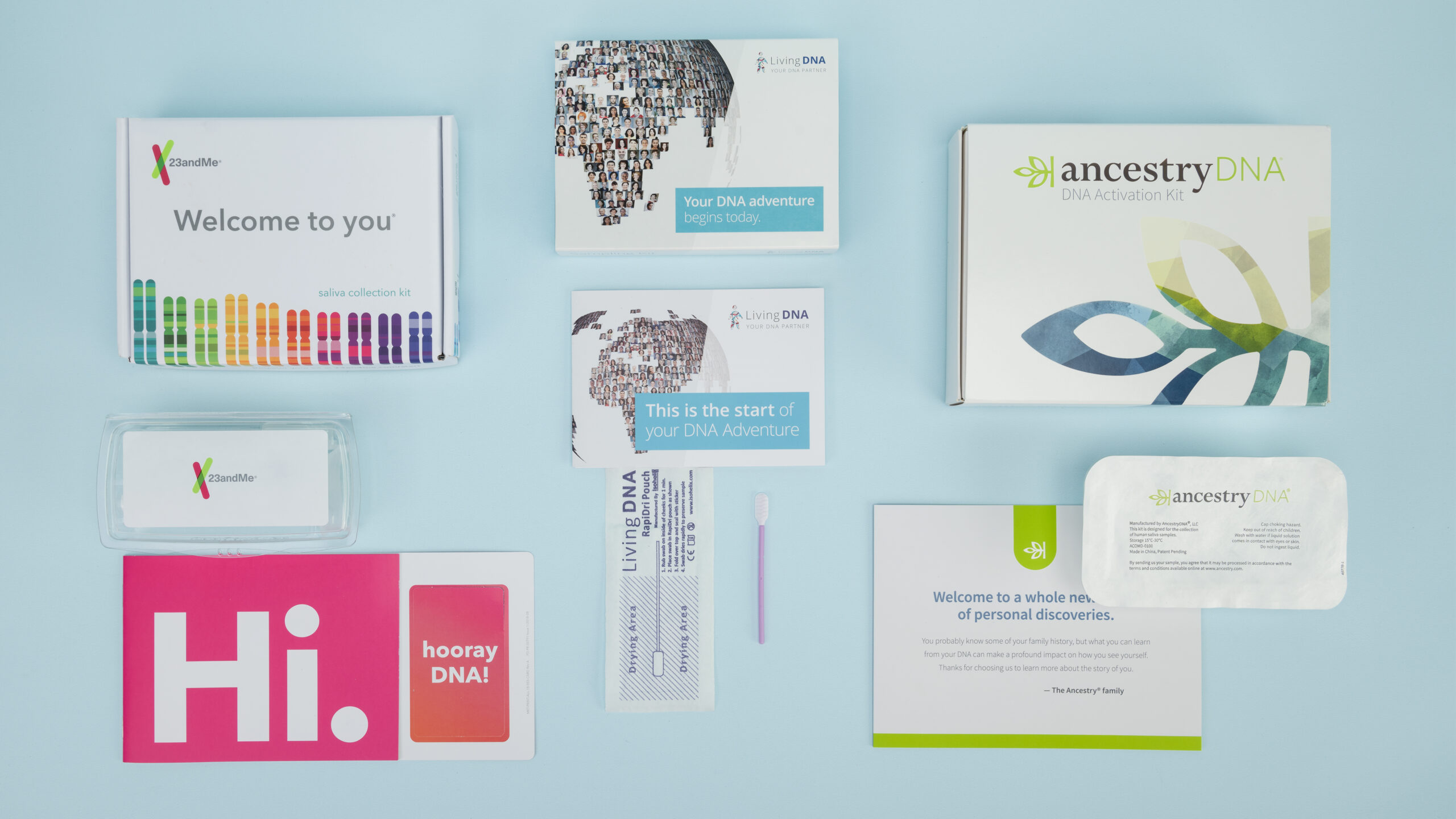 Best DNA Kit
Don't miss out on the opportunity to learn more about yourself. Read our best DNA test page to find the best one for you.
The Best At-Home STD Testing Kits
Price
Tests for
Kind of test/sample needed
Additional support
LetsGetChecked - Standard 5 Sexual Health Test
Starts at $149
Trichomoniasis
Chlamydia
Gonorrhea
HIV
Syphilis
Urine
Blood
Medical team can buy your medication for you
Prescription and interpretation also available at an added cost
LetsGetChecked Complete 8 Sexual Health Test
Starts at $249
Trichomoniasis
Chlamydia
Gonorrhea
HIV
Syphilis
Gardnerella
Mycoplasma
Ureaplasma
Urine
Blood
Medical team can buy your medication for you
Prescription and interpretation also available at an added cost
EverlyWell STD Test
Starts at $169
Trichomoniasis
Chlamydia
Gonorrhea
Hepatitis C
HIV
Syphilis
Blood
Vaginal swab (women)
Urine (men)
Physician support and interpretation for treatment options
EverlyWell - Chlamydia and Gonorrhea Test
Starts at $69
Chlamydia
Gonorrhea
Urine
Physician support and interpretation for treatment options
EverlyWell - HPV Test
Starts at $49
HPV
Vaginal swab (it's a female STD test)
Physician support and interpretation for treatment options
OraQuick — In-Home HIV Test
Starts at $38
HIV
N/A - You are not submitting a sample to the company, instead you are using your saliva to determine if you potentially have HIV on the spot
Confidential one-on-one calls if necessary for support
myLAB Box — Hepatitis C Test
Starts at $79
Hepatitis C
Blood
Telemedicine consultation for potential next steps
Dr. Dhingra recommends the Standard 5 Test by LetsGetChecked.
"It covers three common STDs in addition to HIV and syphilis. They also provide free medication if you test positive for chlamydia and trichomoniasis," Dr. Dhingra explains.
However, LetsGetChecked and other companies offer reliable testing kits as well. So you have plenty to choose from.
1. LetsGetChecked — Standard 5 Sexual Health Test
Trichomoniasis (276 million cases), chlamydia (106 million cases), and gonorrhea (106 million cases) are the three most common sexually transmitted diseases in the world.
All three of these infections can cause an unusual discharge, painful urination, and an uncomfortable feeling in the genitals. In 80% of cases, there are no symptoms at all.
If you contract any of these diseases, it may be hard to tell what you have based on symptoms.
The LetsGetChecked Standard 5 Test covers all three of these prevalent STDs, as well as HIV and Syphilis, eliminating any guesswork if you suspect you've been infected.
You only need to collect a urine sample and blood from a finger prick to get your results. The test works for both men and women.
Positive results can be discussed with LetsGetChecked medical staff for $39. They can help you explore your treatment options and provide prescriptions.
If treatment is necessary, you can request the medical team to send them to your home or a nearby pharmacy. Additional fees will apply to your prescription medication.
An upgrade from our #1 pick (and costs about $100 more), LetsGetChecked Complete 8 offers everything included with Standard 5 Test. However, it also tests for:
Gardnerella
Mycoplasma
Ureaplasma
We recommend this test if you really want peace of mind and to test for everything. Men and women can both take the test.
For $39, you can book an online consultation with LetsGetChecked medical team. People who test positive and have symptoms may request a prescription.
Medications are available for a separate fee. And you can have them delivered to your home or a local pharmacy.
EverlyWell offers comprehensive STI testing kits that cover six common diseases. Both of these blood tests require a quick finger prick and a vaginal swab or urine sample.
The tests cover trichomoniasis, chlamydia, gonorrhea, hepatitis C, HIV, and syphilis. Both men and women can take them.
Seeing as many of these diseases have similar or hard-to-recognize symptoms, this is perfect if you had a recent sexual encounter that's left you nervous.
If your results come back positive, EverlyWell will connect you with its independent physician network to discuss potential treatment options.
Chlamydia and gonorrhea are two incredibly common STDs. Luckily, both of these diseases are easily treated with antibiotics.
If left untreated, these conditions can spread and lead to more serious complications making it vital that you identify the infection early on.
The symptoms associated with these diseases can be similar, so testing for both at the same time makes sense.
With EverlyWell's Chlamydia and Gonorrhea Test, you can quickly determine whether or not you've contracted either infection by submitting a urine sample.
If you test positive, EverlyWell gives you a chance to speak with a physician and receive treatment. This test works for both men and women.
Human papillomavirus, or HPV, is the most commonly found STD in the United States, with about 80% of people contracting it in their lifetime.
The infection can lead to cancer in both men and women. HPV-related cancers include penis, anus, cervical, and oropharynx cancer, but women have a much higher risk of developing cancer than men.
Some types of HPV can cause genital warts. However, this virus usually has no visible symptoms.
EverlyWell offers one of the most popular kits on the market to test for this potentially dangerous infection. The at-home kit is only available for women as there's currently no approved HPV test for men.
With the submission of a vaginal swab, you can confirm whether or not you test positive for 14 of the most dangerous HPV genotypes associated with cervical cancer.
If you test positive, you can discuss the results with an EverlyWell physician.
If left untreated, HIV is an incredibly deadly viral infection. While there is no cure for the disease, with proper treatment, it's no longer the death sentence it used to be.
HIV symptoms aren't easy to diagnose and are usually similar to those you'd associate with the flu.
The only way to know for sure if you've contracted this STD is with proper testing after any questionable sexual encounter.
The OraQuick In-Home HIV Test lets you check if you've contracted this virus without having to return any samples to a lab.
To take the test, all you need to do is collect a small saliva sample with a swab, insert it into the testing device, and within 20 minutes, lines will appear indicating positive or negative results.
OraQuick offers the only FDA-approved at-home HIV test on the market.
Hepatitis C is most commonly associated with blood transfusions (prior to 1992), IV drug use, and tattooing or piercing equipment that hasn't been properly sterilized.
However, it's also possible to contract it through sexual contact where blood is exchanged. The virus usually has no symptoms but can be deadly if left untreated.
Fortunately, hepatitis C can be cured, but the success of the treatment is lower after the virus has progressed to its later stages.
If you've engaged in any activity that could have led to contracting hepatitis C, getting tested early is of the utmost importance.
MyLAB Box offers an easy-to-take hepatitis C swab test that you can do in less than five minutes.
Your results are returned within two to five days, and if they're positive, myLAB box will help connect you with a telemedicine provider in your state.
When to Consider At-Home STI Testing
It's important to stay on top of your sexual health and to get STI testing done regularly. Early detection of any test may save you a lot of time, energy, and money down the road if you have a positive test result.
Before and After Sex with a New Partner
When you know you're going to have sex with a new partner, it's safe and responsible to get tested before and after.
Getting tested before ensures that you are safe and STI-free. You eliminate the risk of infecting your new partner with anything you might have had before meeting them.
Get tested after as well to ensure they didn't pass anything on to you.
Getting tested before engaging in sex with a new partner also helps you cover your bases. You can prove that you were clean before having intercourse with them, and if they get infected, it's likely from a different partner, not you.
Remember to protect yourself and take thorough steps to ensure sexual safety with new partners, especially if you are not each other's only partners. STI tests are the best way to ensure you are all protected against potential infection.
Engaging in Unprotected Sex
Using protection and regular testing are your best bets for avoiding STIs altogether. But if you engage in unprotected sex, remember to get tested afterward.
Condoms and dental dams reduce the possibility of passing on an STI because you avoid direct contact with infected skin and secretions.
However, it's important to note that condoms and other forms of sexual protection aren't 100% guaranteed to prevent STDs.
You can still contract an infection if exposed to genital secretion or mucosa in different ways, not just through penetration.
Experiencing Symptoms
If you're experiencing any of the following, take an STD test right away (especially if you've been sexually active):
Discharge from the genital or anal area
Painful/burning urination
Itchiness/rashes
Blisters or sores
Painful sex/pain in pelvic and/or lower abdominal area
Odor or irritation
If you're not experiencing any symptoms yet but have been sexually active, it's still important to get tested. Early detection is key to eliminating or managing the infection.
Planning for Pregnancy
If you want to be absolutely sure that you aren't going to pass on an infection to your baby, taking an STD test is the best first step.
Growing fetuses can inherit several STIs. Some STIs, like syphilis or HIV, can pass through the placenta and infect the fetus in the womb.
Other STDs, like Hepatitis B or chlamydia, can infect the baby as they're being pushed out from the womb and birth canal. This can cause a lot of complications for your baby.
Before Donating Blood
Sexually transmitted infections can also enter other people's systems via the bloodstream.
Before donating blood, ensure you test negative for STDs, or you risk passing on any infection.
Some blood banks conduct a blood test before collecting your blood to make sure you're infection-free. However, they don't test for all STDs, so it's important to be responsible for your sexual health and ensure your blood is safe.
Note that some blood banks may not accept your blood even if you've fully recovered from an STI. Every donation center will differ in terms of restrictions even if your recent STI tests are negative—remember to do your due diligence and read through their rules.
Routine Testing Just in Case
It's healthy and smart to regularly get tested, whether with at home test kits or even lab visits for STI tests. Testing at home will be more convenient, but if you prefer the more controlled environment of a lab, a clinic may be your best bet.
This is because certain STIs have window periods for infection and may not always show up when you test only when the need arises. STI tests should be carried out routinely to ensure you don't miss anything.
Differences Between STIs and STDs
The terms sexually transmitted infections (STIs) and sexually transmitted diseases (STDs) are often used interchangeably, but there's still a difference between them.
Aside from the acronym difference, an STI differs from an STD because it has not yet exhibited any symptoms.
Once you do develop symptoms, it is an STD.
This is because infections can happen without drawing attention to themselves. Your body may be infected without you noticing or feeling anything is off.
Some STIs that are undetectable/often don't exhibit symptoms are:
Chlamydia
Gonorrhea
Trichomoniasis
Hepatitis B
Other STIs may also be asymptomatic—STI tests are the best way to determine whether you have one.
Infections that do start to show/cause symptoms are considered diseases.
Some experts are even lobbying for more strict usage of the term STI, especially since many of them are asymptomatic.
Note: It is important you get tested even if you aren't exhibiting symptoms. STI tests will be able to call attention to any infection you need treatment for before they get worse.
Other Symptoms or Conditions to Watch Out For
While these symptoms or conditions are not commonly related to STIs, they may still be noteworthy. These symptoms could have started because of complications that arise from sexually transmitted infections left untreated.
Some of these symptoms are common in other conditions, like food poisoning or stomach bugs, so people don't often pay them any attention.
Watch out for these symptoms as well:
UTI-like symptoms, such as burning sensations when urinating
Joint pain
Flu-like symptoms
Stomach pain
Rashes on the rest of your body
A routine blood test may also show some anomalies, so pay attention to anything odd that may pop up in your health check-ups.
Most Common STDs
Sexually transmitted diseases, or STDs, are more prevalent than you think. The most common STDs include:
HPV
Chlamydia
Trichomoniasis
Gonorrhea
Herpes
HIV
Symptoms tend to vary, depending on the type of STD you've contracted:
Within the United States, there are more than 20 million new infections reported annually. This totals to 110 million STD cases every year.

Centers for Disease Control and Prevention
Human Papillomavirus (HPV)
HPV is the most common STD. Many people have no symptoms when they contract it. Certain types can cause genital warts.
Some women who are infected with HPV develop cervical cancer. This is why sexually active women should have regular HPV screening.
Chlamydia
This is the second most prevalent STD. Like many sexually transmitted infections, it causes symptoms. Chlamydia symptoms include painful urination and unusual discharge.
Women may experience pain or bleeding after sex. Men may have a burning or itching sensation on their urethra and feel pain in their testicles.
Trichomoniasis
This is the third most commonly passed STD. Among its symptoms are:
Irritation in the genitals
Uncomfortable urination
Unusual discharges
Gonorrhea
Gonorrhea is another common STD that affects about 820,000 Americans every year. Its symptoms include:
Frequent urination
Abnormal discharges
Painful urination
Sore throat
Women may feel pain during sex, while men may notice some swelling or redness on their penis.
Herpes
Herpes affects one out of six people ages 14 to 49. It causes sores, ulcers, or white blisters around the mouth or genitals.
Human Immunodeficiency Virus (HIV)
Of all sexually transmitted diseases, HIV is perhaps the most dreaded. Its symptoms typically take around two to four weeks to develop.
These symptoms are non-specific. You might mistake them for other diseases that are not as dangerous. They include swollen lymph nodes, mouth ulcers, and flu-like symptoms, which is why HIV tests are so important.
You should consider getting tested if:
You have STD symptoms
You are sexually active
You have multiple sexual partners
You have unprotected sex
Even if you don't show signs, you should still consider getting tested, especially if you had a sexual encounter with someone new without any protection.
Ruling out an STD protects your health and the health of any existing and future partners.
Most home testing kits test for common sexual infections. Some companies offer free medications should you test positive. This allows you to maintain privacy during treatment.
Thanks to these tests, there's no need for an expensive doctor's visit. However, it wouldn't hurt to see a healthcare provider if you prefer sound professional advice.
But if you want a discreet, practical, and affordable way to test for STDs, you should try these at-home testing kits:
How Often Should You Get Tested?
It depends, but your safest bet is once a year if you're not sexually active and every time you have a new partner/s.
You may also benefit from testing every 3-6 months if you are active.
Additional Resources and Tests
While at home test kits may suffice in terms of determining if you have an STI or not, you can get additional tests done to be sure.
Confirmatory tests to ensure you didn't just draw a false positive are important. They also help your healthcare provider figure out what you can do next, how bad the infection is, and what treatment to administer.
Free or Low-Cost STI Testing Centers
Here are some free STI testing centers you can go to for any additional information or testing you'd like to undergo (it may differ from state to state, so make sure you do your research and inquire in advance):
Planned Parenthood
Your local health department
Mobile clinics
Several university health centers
Most centers that support and advocate for LGBTQIA+ health
Make sure to look around your area for any centers that may offer financial assistance and subsidies as well.
STD Support and Education
There are several support groups and centers, both online and in-person, that you can join or support. Many of them vary depending on the type of STI, so you can find like-minded individuals who may also be going through the same thing.
These support and awareness groups want to educate more about STIs and also help unravel the stigma around them. They're there to provide emotional assistance, especially since many still feel shame about discussing and contracting STIs.
Many schools and companies also try to raise support and garner attention to sexual safety by having STI awareness talks and seminars.
Organizations Working on STD Awareness
STI awareness campaigns and support groups try to routinely spread information about STIs in a friendly, warm, and non-judgmental manner.
They try to underscore the importance of acknowledging STIs and how they can be prevented without shaming anyone for contracting them.
Here are some of those organizations and campaigns (some of them even have information on free testing, HIV tests, etc.):
What to Do After STI Testing
After STI testing (whether it was an at home test kit or in a lab), you need to stay on top of your health. Stay responsible and keep yourself accountable if you plan to continue being sexually active.
Getting Tested Regularly in the Future
Whether or not you're sexually active, regular testing is important and the best way to safeguard against unwanted infection.
An at home test would be the most convenient for anyone doing routine checks.
Dealing With Stress and Anxiety After STI Testing
You may feel anxious when waiting for your test results, that's natural. To stave off panic and stress, try to find other things to do to occupy your time.
Look to getting support and comfort from friends and family (if you've told them and are comfortable), or turn to hobbies to help you get your mind off your test.
Don't forget to remind yourself that there is nothing shameful about a positive result either. What matters is being responsible for future sexual engagements and getting treatment if necessary. Studying more about the stigma around sexually transmitted infections and how it can be broken with a good community and quality education may also be beneficial for your mental well-being.
Keep taking care of yourself by eating well, drinking lots of water, and continuing to exercise. Spiraling into bad habits while waiting for your results may only exacerbate your stress.
There's no shame in asking loved ones for consolation and extra care either.
Don'ts After STI Testing
Here are some things you should avoid after your test:
Sexual intercourse - Until you have crystal clear results, do not engage in any sexual behavior as you potentially risk spreading infections
Overthink your test and possible results - Ruminating on the test and what it might say may just add to your stress and take a toll on your emotional state
Take unprescribed medication - Don't panic-take any medication that has not been explicitly prescribed to you
What to Do If You Test Positive
Testing positive is not the end of the world. Sometimes, depending on the severity and the STI, you can get rid of the infection or efficiently manage or minimize the damage it may do to still live a long, happy life.
Medical breakthroughs are happening daily, and some STIs may still find more permanent solutions, management methods, and cures.
There is no need to feel hopeless after a positive result. You can do the following to help ease the shock of a positive result:
Surround yourself with loved ones who will support you
Get treatment options ASAP and find out where you need to source medication and other tests
Join a community that may be going through the same thing and can provide resources and encouragement
What Does a Positive Test Result Mean?
Testing positive means that your system has been affected by an infection at a high enough value to determine that you have an STI conclusively.
Taking a confirmatory test to double-check this positive will help. If that test is also positive, you need to undergo treatment in order to eliminate the infection or to help you maintain and live with it.
Taking Care of Your Mental Health After a Positive STD Result
Testing positive may take a toll on your mental and emotional well-being. It's never easy to hear that you're sick, and the stigma around STIs may only further exacerbate negative feelings around your result.
It may help to get a sexual health counselor or therapist so you can unload any of your feelings and navigate them in a healthy way.
Beating yourself up for your STD will only worsen the entire predicament. Lean into psychological support—whether it's therapy, psych medication, new hobbies, or positive self-affirmations.
Find ways you can uplift and remind yourself that it's not the end of the road.
Should You Let Your Partner Know About Positive STD Results?
Yes, you should let your partner (and previous partners) know about positive STD results.
Doing so helps protect your partner/s and anyone else you or they may be engaging with.
It may not be great testing positive, but risking the lives of others by failing to inform them may only jeopardize their health as well. Minimizing the infection by giving everyone a heads-up is the most responsible thing to do.
If you tested positive this time but not the last time you were tested, there may be no need to inform sexual partners before your initial negative result since you were not a carrier then. Still, it could be a good idea in case of false negatives and to ensure everyone's safety.
Can You Still Have Sex After a Positive STD Test?
It depends. If your STD can be cleared up completely, like gonorrhea or chlamydia, and you've completed treatment, wait at least seven days before engaging in intercourse again.
Other STIs may have different wait times. It's best to clear treatment and take another test to make sure the infection is fully eliminated before having sex.
Bacterial or parasitic infections will require different doses. Make sure you finish treatment first and wait seven days before engaging in any sexual activity, even non-penetrative activity.
If your infection is viral, such as HIV or herpes, having sex again is not impossible. It's a little more complicated as you have to be more vigilant, but intercourse is not permanently off the table.
Herpes
When it comes to genital herpes, you have to ensure you are completely clear of your initial outbreak before having sex again. Ensure you always use protection to reduce the chances of transmitting the virus to a partner.
If you have another outbreak, wait until it's gone completely before engaging in sexual intercourse again.
HIV
If you have HIV, you will have to undergo treatment to lower your viral load. Once your viral load becomes "undetectable," your healthcare provider may give you the green light.
Be responsible and inform any potential sexual partners of your status.
Potential Lifestyle Changes After a Positive Result
A positive result does not mean you have to interrupt your lifestyle or succumb to a solitary life. You can continue to date, create connections, and live regularly as long as you stay responsible and are honest about your status if your STD currently has no definitive cure.
Being open and honest about your sexual health is important. If you have a permanent viral infection, you may have to seek out partners who are more open-minded about STI awareness. While HIV and herpes are manageable, it's still common to encounter people with pessimistic views.
You also need to be more vigilant about routine testing and interacting with potential partners who are as responsible as you.
Even if your STI isn't life-altering and can be eliminated, it's a good idea to be more deliberate about your sexual health and safety.
Can You Trust At-Home STD Test Kits With Your Health?
Yes. You can trust any of the tests listed in this article for an STD screening.
"Home testing kits are efficient and provide accurate results. False negatives only happen if you don't do the tests properly. Nevertheless, these kits are definitely helpful for determining what kind of STD you have contracted," says Dr. Dhingra.
All of the sexual health testing kits included have a great track record. An at home kit tests for many of the same diseases that lab tests do.
Every company listed uses CLIA-certified labs, other than OraQuick's instant HIV test, which is FDA-approved. Most offer a consultation with a physician upon positive results.
However, in some cases, you may need to see a doctor for additional treatment. This is especially true for HIV and hepatitis C, where testing positive should be followed by immediately contacting your healthcare provider.
In the end, these kits are a great way to narrow down what infection you may have come in contact with but seeking proper treatment is still left up to you.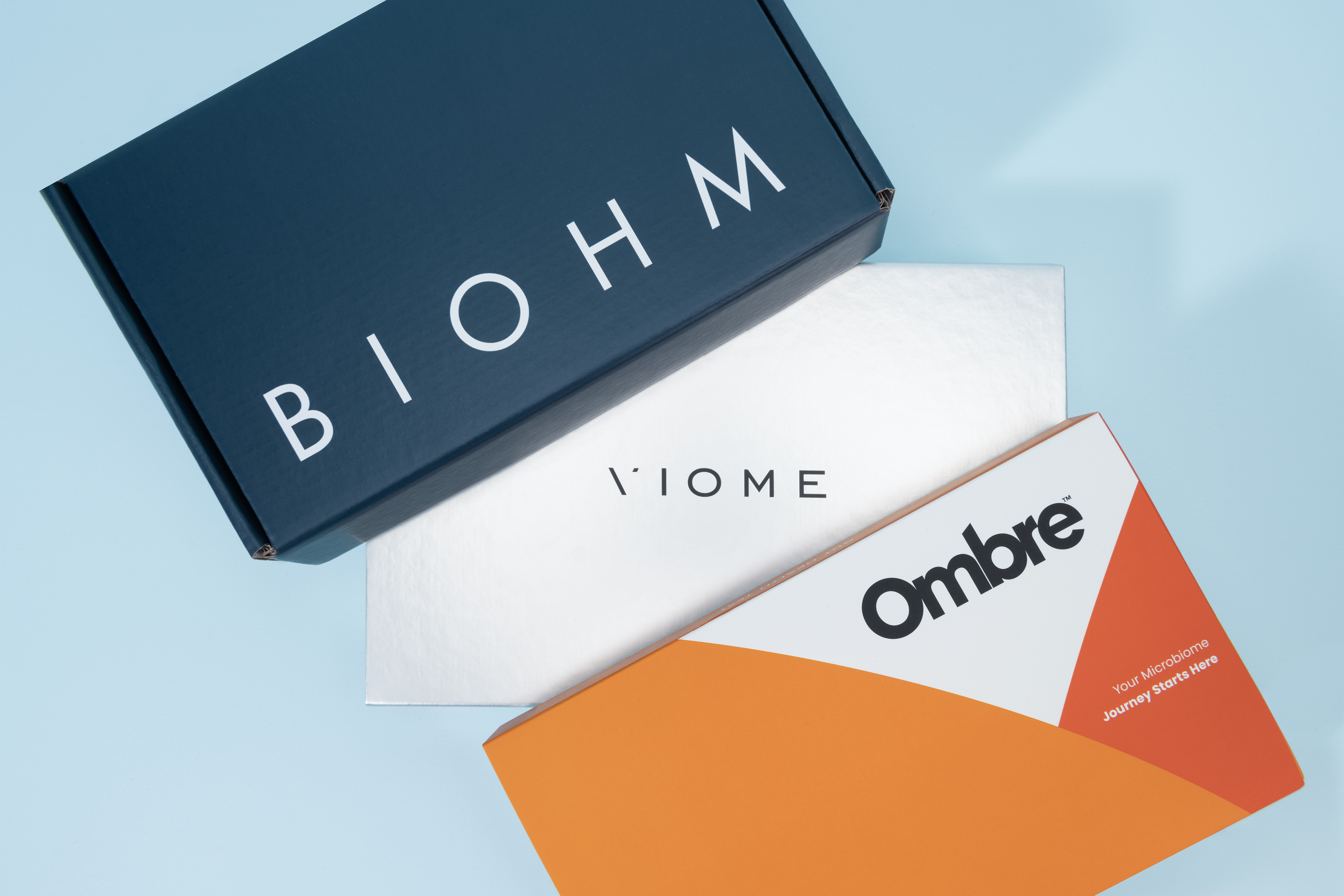 Best Microbiome Test
Looking for the best microbiome kit on the market? Look no further! Our review round-up page has all the information you need to make an informed decision.