We recommend Viome, Ombre, and Biohm if you want to test for gut imbalances and understand how your unique microbiome affects you.
These gut testing companies offer supplements to help you balance your gut. You'll also get other health recommendations with your report so you can improve your gut flora.
But if you want to check for specific gut problems, Wellnicity and Verisana are better choices. Verisana tests for leaky gut, while Wellnicity tests your gut for a broader range of issues.
Gut health tests reveal different things about your microbiome, digestion, and overall health. Ultimately, you want to choose a microbiome test that fits your needs.
Why Trust Us
KnowYourDNA is committed to making healthcare more accessible to the public, which is why we feature tests that meet industry standards.
We only choose at-home gut tests with reliable testing methods and science-backed reports that provide useful insights into your health.
Our in-house medical experts help ensure the accuracy of our information by reviewing them before publication.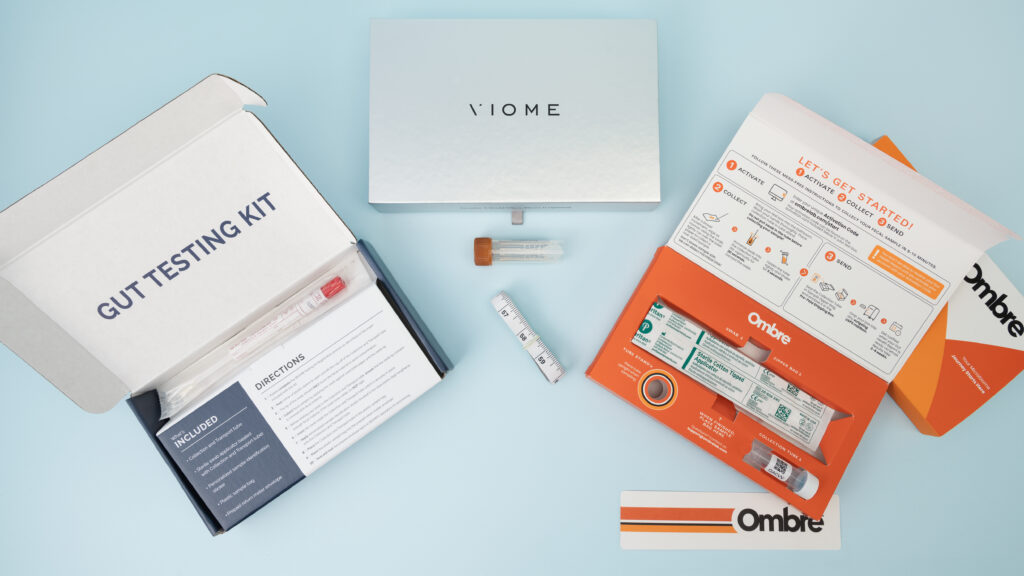 Meet the Expert
Dr. Harshi Dhingra has an M.D. in Pathology.
She is a registered pathologist with over a decade of experience in diagnostic, clinical, research, and teaching work. She manages all aspects of pathology laboratory, including histopathology, cytology, hematology, and clinical pathology.
Currently, Dr. Dhingra works as faculty in a medical school and research center.
| Product | Ease of Sample Collection | Easy to Interpret Results | Detailed Gut Report | Actionable Insight | Personalized Probiotics |
| --- | --- | --- | --- | --- | --- |
| Viome | ★★★★★ | ★★★★ | ★★★★★ | ★★★★★ | ★★★★★ |
| Ombre | ★★★★★ | ★★★★★ | ★★★★★ | ★★★★ | ★★★★ |
| Biohm | ★★★★★ | ★★★★★ | ★★★ | ★★★ | ★★★★★ |
| Verisana | ★★★ | ★★★ | ★★★★★ | ★ | ★ |
| Wellnicity | ★★★ | ★★★★ | ★★★★ | ★★★ | ★★★★★ |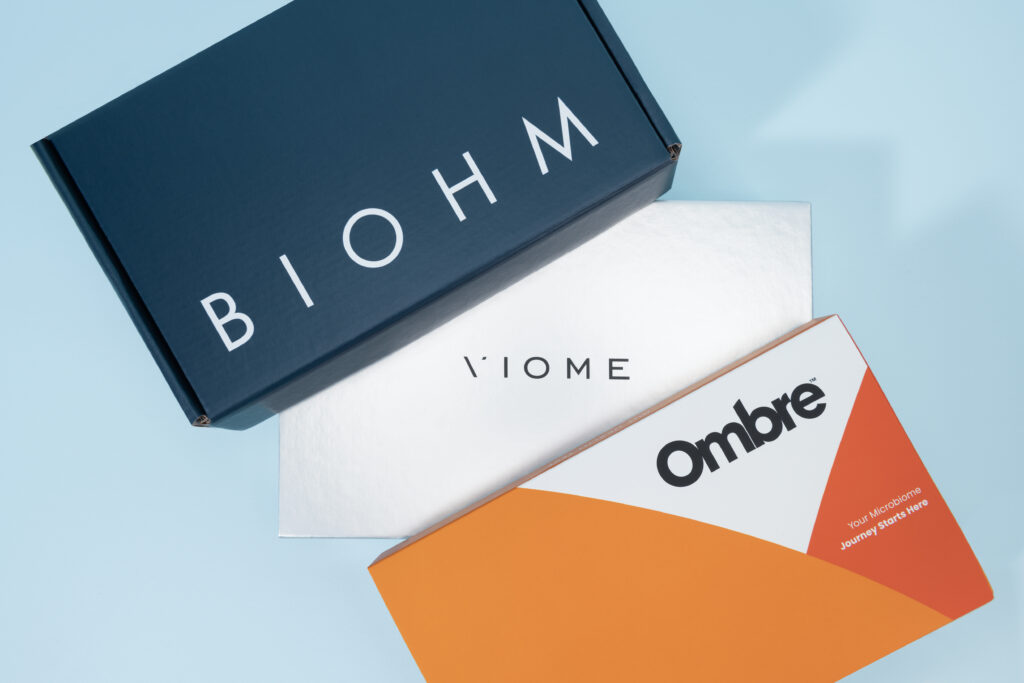 1. Viome Gut Intelligence Test — Our Top Pick
Viome's Gut Intelligence Test analyzes your gut microbiome to assess your digestive health. Your report will include 7 important details on your digestion, including:
Metabolic fitness
Digestive efficiency
Inflammatory activity
Gas production
Gut lining health
Protein fermentation
Microbial diversity
Viome tells you how your diet and lifestyle affect your digestion. It provides steps to improve your digestion, food absorption, gut diversity, and more.
You'll get a 90-day nutrition plan and personalized supplement recommendations with your report. You can follow these steps for a healthier digestion.
Here's a tip: If you want to understand how your microbiome affects your overall health, you can upgrade to the Viome Health Intelligence Test.
| | |
| --- | --- |
| Viome Gut Intelligence Quick Facts | |
| Collection Type | Fecal scoop |
| DNA Testing Method | 16S RNA Sequencing |
| Viome Gut Intelligence Quick Facts | |
| --- | --- |
| | |
| Collection Type | Fecal scoop |
| DNA Testing Method | 16S RNA Sequencing |
Viome Pros
Viome's most basic test with over 20+ health scores
Tests your gut for certain strains of bacteria, viruses, parasites, and yeasts
Explore your gut diversity and how it influences your digestive health
Receive a personalized diet plan based on your results
Suggests preformulated supplements that can correct imbalances
Gives you the option to order custom-made supplements after you receive your results
Supplements contain probiotics, prebiotics, and multivitamins
Access your test results from anywhere using the Viome app for iOS and Android
Viome Cons
Test results use scientific jargon that isn't always easy to understand (e.g., mitochondrial)
2. Viome Full Body Intelligence Test — Upgrade Pick
Viome's Full Body Intelligence analyzes your gut bacteria to provide insights into your overall health. This includes your:
Biological age
Gut health
Immune system health
Brain & cognitive health
Heart & metabolic health
Cellular & energy efficiency
Inflammation response
You'll receive over 400 food recommendations and suggestions on supplements and probiotics.
| | |
| --- | --- |
| Viome Health Intelligence Quick Facts | |
| Collection Type | Fecal scoop + Blood + Saliva |
| DNA Testing Method | 16S RNA Sequencing |
Viome Pros
Viome's most comprehensive test with over 50+ health scores
Tests for bacteria, viruses, parasites, and yeasts inside your gut
Find out how your gut microbial diversity influences your overall health
Receive personalized food recommendations based on your report
Offers preformulated supplements that can correct your gut imbalance
Lets you order customized supplements after receiving your results
Has complete supplements with probiotics, prebiotics, and multivitamins
Viome app allows you to access your report from anywhere
Viome Cons
Test results use scientific jargon that isn't easy to understand (e.g., mitochondrial)
Sample collection method is mildly invasive and requires a blood sample
Deal: Use code KYDNA for $110 off. 
3. Ombre Gut Health Test (formerly Thryve) — Budget Option
The Ombre gut test checks your stool sample for gut bacteria that affect different aspects of your health. This includes your:
Mood
Focus
Weight
Energy levels
Immunity
Mental health
It also scores your gut health so you have a better idea of how it's doing. You'll learn which species of bacteria you need to work on and keep under control.
I received many health recommendations with my results. They're all very helpful and easy to follow.

Joel
Our tester (Joel) took the Ombre test and was told he had great gut health diversity. His report mentions he would benefit from eating artichokes and apricots. You can read more about it here.
| | |
| --- | --- |
| Ombre Quick Facts | |
| Collection Type | Fecal swab |
| DNA Testing Method | 16S RNA sequencing |
Ombre Pros
"Ombre provides food recommendations and probiotic supplements. Both play an important role in your gut microbiome and overall health." Harshi Dhingra, M.D.
Proprietary stool sample collection method that's 28% more accurate than competitors
Uses 16S RNA sequencing (the same test used in laboratories)
Identifies up to 10,000 species of gut bacteria
Learn about your unique microbiome and how it affects your health
Get custom food recommendations and healthy recipes to promote gut health
Offers personalized probiotics based on your test results
Probiotic supplements target specific health concerns (e.g., low energy)
Provides information backed by over 36,000 studies on microbiome research
Currently the most affordable gut test on the market
New: Ombre's Gut Health Program includes gut test and one month supply of Rise Prebiotic
Ombre Cons
Ombre doesn't check for fungi and parasites that inhabit the gut
Lacks a dedicated mobile app for Android and iOS users
Sale: $20 off
4. Biohm Health Gut Test — Best For Improving Gut Health
The Biohm gut test focuses on your gut and digestive health. It tells you which bacteria and fungi thrive in your gut and finds major imbalances.
Your report will include these actionable steps to help correct your imbalance:
Dietary recommendations
Lifestyle changes
Personalized supplements
Our tester (Chris) tried Biohm's gut testing. He says it isn't as complete as Ombre or Viome.
But if you wanted a simple test or more gut supplements to choose from, he thinks that Biohm is still worth its price. You can find more information here.
| | |
| --- | --- |
| Biohm Quick Facts | |
| Collection Type | Fecal swab |
| DNA Testing Method | 16S RNA Sequencing |
Biohm Pros
Get an overall gut score for your microbiome diversity
Compares your gut microbiome to the average healthy person
Personalized suggestions that cover diet, lifestyle, and supplements
Discover foods that you should eat and avoid for a healthy gut
Learn how your gut health compares to the average person
Has the widest range of gut health supplements, including kid-friendly options
For an added fee, you can get a 30-minute phone consultation for your gut report
Offers a 3-month wellness program with the guidance of a Biohm nutritionist
Less expensive than most competitors
Biohm Cons
Unless you're on a wellness program, your gut report may include generic advice
Phone consultations and Biohm Wellness Programs can get pricey
5. Verisana Laboratories Leaky Gut Test — Best For Leaky Gut
The Verisana gut test can help determine if you have a leaky gut.
It also tests for candida, mold, and gut microbiome imbalance. While waiting for your test, you can try eating foods that reduce leaky gut symptoms.
| | |
| --- | --- |
| Verisana Lab Quick Facts | |
| Collection Type | Fecal scoop |
| DNA Testing Method | Unknown |
Verisana Lab Pros
"Verisana is a good option for people with special gut health needs," says Dr. Dhingra.
Measures Zonulin and IgA antibodies to check your gut lining health
Results show if you have high, low, or healthy levels of gut bacteria, yeasts, pH, and more
Tests for candida (yeast), mold (fungi), and other potentially harmful pathogens
Can help determine if you have leaky gut syndrome
You can discuss your results with a gastrointestinal (GI) doctor
Verisana Lab Cons
Does not provide actionable insights that promote gut microbiome health
More expensive than most at-home gut tests
6. Wellnicity Gut Health Test Kit — Best for Identifying Gut Problems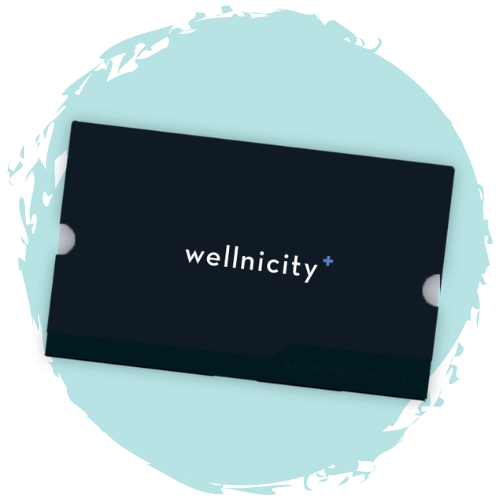 Wellnicity's at-home gut health test can check for a wide range of gut-related issues. This includes:
Amebiasis
Colon cancer
Food poisoning
Gastroenteritis
Giardiasis
Gluten intolerance
Gut inflammation
Irritable bowel syndrome (IBS)
Leaky gut syndrome
Pancreatic insufficiency
Parasitic infection
Polyps
Rectal cancer
Stomach ulcer
If you have digestive issues like diarrhea, flatulence (gas), stomach pain, and leaky gut, Wellnicity can narrow down their possible causes.
It's a bit more expensive than other at-home gut health tests. But because it offers unique insights into your microbiome health, it's well worth the price.
| | |
| --- | --- |
| Wellnicity Quick Facts | |
| Collection Type | Fecal scoop |
| DNA Testing Method | Unknown |
Wellnicity Pros
"If you have persistent digestive problems, I'd recommend the Wellnicity Test. You can use it to find out whether or not you need further testing," says Dr. Dhingra.
Uses testing methods that are backed by science
Combines stool sampling and saliva testing for better accuracy
Top-of-the-line equipment that can identify more than 4,000 microorganisms
Tests for harmful microbes, such as bacteria, yeasts, and parasites
Can also check for antibodies, enzymes, and toxins in the digestive tract
Requires two stool samples to find more parasites and ova than other leading tests
Provides free access to a clinical nutritionist
Get nutritional advice that's tailored to your specific needs
Offers personalized vitamins and supplement suggestions
Learn more about lifestyle changes that can support your gut microbiome health
More than 12 years of proven results
May help your doctor diagnose your condition
Wellnicity Cons
Doesn't test for other food sensitivities besides gluten
More expensive than other microbiome tests
Runs out of stock pretty quickly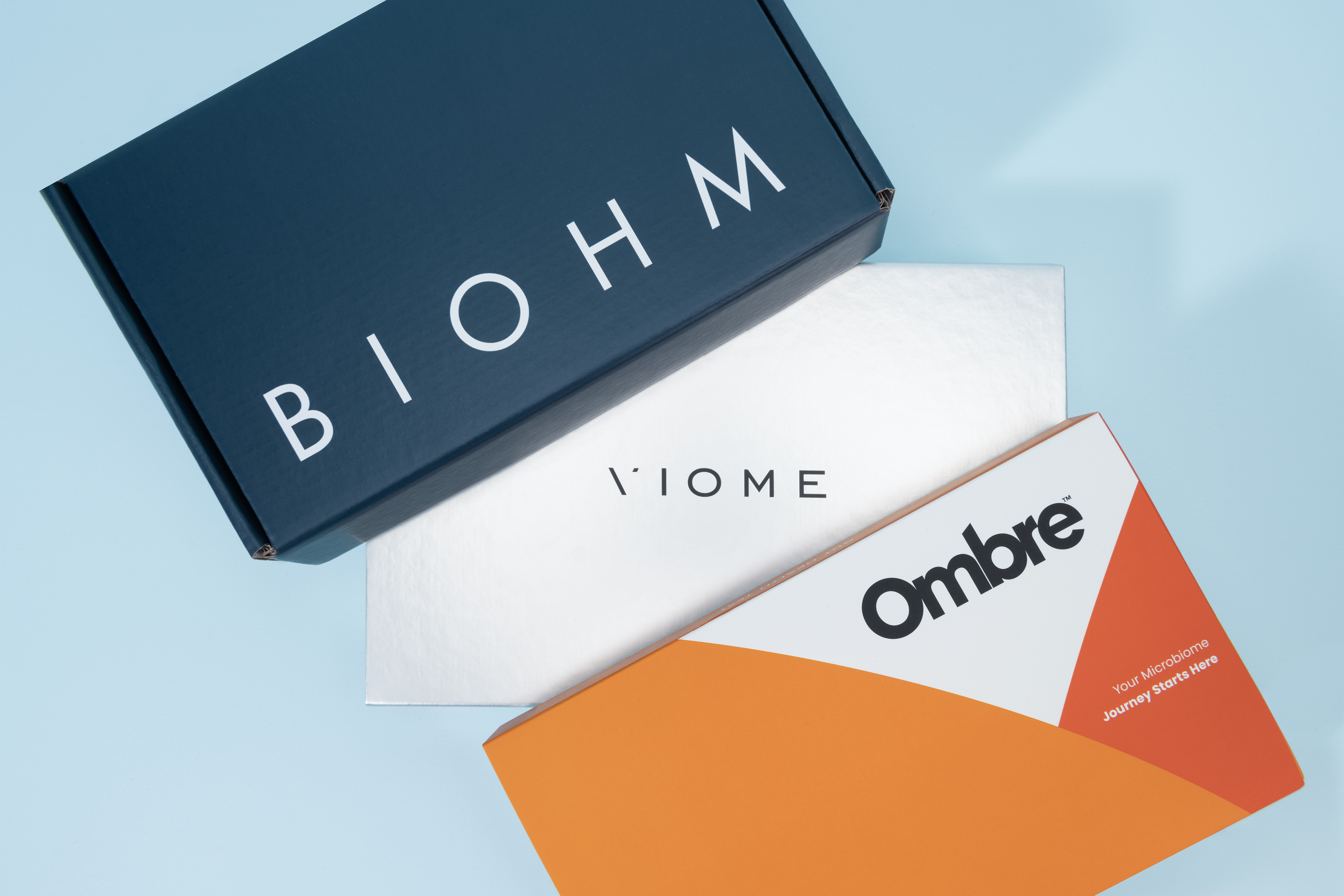 Best Gut Health Test
Our review of the best at-home Microbiome Tests.
How We Chose The Best Gut Microbiome Tests
Our team of testers tried several gut microbiome kits that are available on the market. We then compared these tests based on the following criteria:
Brand reputation
Health reports
Actionable steps
Testing process
Value for money
1. Brand Reputation
Gut testing companies should be transparent about the products they offer along with their prices. They must also provide reliable services, delivery times, and customer support.
We also looked at hundreds of online reviews to see what others say about the same tests we've tried. This helped us check for consistency and if people trusted them.
2. Health Reports
The reports that come with your gut microbiome test must be comprehensive and easy to understand. They should provide practical information, such as:
Whether or not you have gut imbalance
Which gut bacteria you're missing and have too much of
How your unique gut flora is affecting your digestion and health
What gut problems may be causing your symptoms
Gut health tests should help you understand why you're experiencing signs of gut imbalance, digestive problems, and other related conditions.
3. Actionable Steps
The best gut health tests provide actionable steps that allow you to:
Increase your beneficial gut bacteria
Reduce the bad bacteria in your gut
Decrease your digestive issues
Improve your well-being
Gut wellness companies often recommend certain foods and lifestyle changes to help improve your gut. Others may offer supplements that you can take alongside a healthy lifestyle.
This includes preformulated prebiotic and probiotic supplements, personalized probiotics, and other gut health supplements.
4. Testing Process
We picked gut tests with a convenient private testing process. Sample collection should be simple and sanitary since you'll be collecting stool samples.
The testing kits and return boxes should come in unidentifiable packaging. This helps protect your privacy throughout the process.
The methods they use to analyze samples must also be reliable. Ideally, they should be partnered with accredited laboratories to ensure the accuracy of your test results.
5. Value for Money
Gut health tests usually cost $100 to $300. But it doesn't mean you'll get what you pay for.
Some kits can provide useful reports for a lower cost. But there are also higher-priced tests that don't have much to offer.
When you think about the cost, you have to factor in your budget and what the test has to offer for its price. We selected tests that can give you useful results, so you get the most bang for your buck.
Are At-Home Gut Tests Accurate?
It depends. Some microbiome testing kits are more accurate than others.
Gut companies that analyze samples in Clinical Laboratory Improvement Amendments (CLIA) approved laboratories provide better accuracy than those who don't.1
You may want to look for tests that use 16S RNA sequencing. Research shows this method is "sufficiently accurate" for identifying different strains and species of gut bacteria.11
Tests that support their results with the latest microbiome research are also more reliable.
For better accuracy, some doctors recommend taking several tests. You can compare your results to get a more complete picture of your gut health.
Why Test Your Gut Bacteria?
Gut health tests provide practical information on your gut microbiome. They can help you find out if you have gut imbalance.
These tests can identify exactly which microbes you're missing and have too much of and explain how they affect your health.
Many gut tests provide actionable insights that allow you to:
Increase your beneficial gut bacteria
Reduce the bad bacteria in your gut
Decrease your digestive issues
Gut health testing gives you a chance to improve your gut balance and overall health.
How Do I Take A Gut Microbiome Test?
The process is slightly different for every test. But it usually involves these steps:
Order your gut test. You can order the gut tests we mentioned in this article online. They should arrive at your door in five days.
Collect your sample. Follow the instructions on your test kit. Most kits will ask you to submit a stool sample. Tests like the Viome Health Intelligence require a blood sample.
Submit your sample. Place it inside the prepaid shipping box and send it back for testing. It can take a few days or weeks before your sample is analyzed.
Wait for your results. Usually, you have to wait two to four weeks.
Get your report. You can view your gut report on the company's website or through a dedicated app you can download on your phone.
How Does Gut Bacteria Affect Your Health?
A healthy gut flora requires a balance of good and bad bacteria. Both play a role in:
The absorption of nutrients and minerals
Synthesis of enzymes, vitamins, and amino acids
Production of short-chain fatty acids (SCFAs)
Healthy gut bacteria also keep bad bacteria in check and prevent them from harming your body. Ideally, you should have more beneficial bacteria and less harmful ones.
Unfortunately, pathogens may take over and dominate your gut. Too much harmful bacteria or too little good bacteria can lead to an imbalanced gut and poor gut health.
An imbalanced gut can cause symptoms involving your physical, mental, and emotional health. Some examples include bloating, food cravings, difficulty concentrating, and skin problems.
How to Balance Your Gut Microbiome
"Your diet is the first step toward achieving optimal gut balance."

Harshi Dhingra, M.D.
Dr. Dhingra recommends eating a healthy and well-balanced diet.
"Stay away from foods that are processed and high in sugar. Instead, you should be eating more whole and unrefined foods rich in fiber, lean protein, and healthy fats," she adds.
She also says you need to maintain a healthy lifestyle. This includes having enough sleep, getting regular exercise, and reducing your stress.
Below are more tips for balancing your gut flora:
Have more variety in your meals
Eat more fibers and fish rich in omega fatty acids
Add prebiotic foods to your diet
Limit your intake of foods high in sugar
Avoid artificial sweeteners and saturated fats
Decrease alcohol consumption
Exercise regularly
Get more sleep
Manage your stress
Taking gut health supplements may also help restore your gut microbiome. This includes probiotics, prebiotics, and fiber supplements.
"Probiotics contain live bacteria that boost the "good" kind of bacteria in your gut. You can take them as supplements along with a healthy diet."

Harshi Dhingra, M.D.
Why Good Gut Health is Important
Keeping your gut bacteria healthy offers many benefits. You can enjoy:
Better food digestion
Improved mood, focus, and concentration
Stronger immune system and disease prevention
Good quality sleep
Enhanced energy levels
Successful weight control
These are just a few rewards of a healthy gut. If you want to know whether your gut is healthy enough, try taking a microbiome test.
A gut test can detect imbalances in your gut bacteria. It can tell you if you need professional help, lifestyle changes, and other things you can improve on.
Testing your gut bacteria can provide you with practical information on your microbiome. By following these recommendations, you can enjoy the benefits of a healthy gut.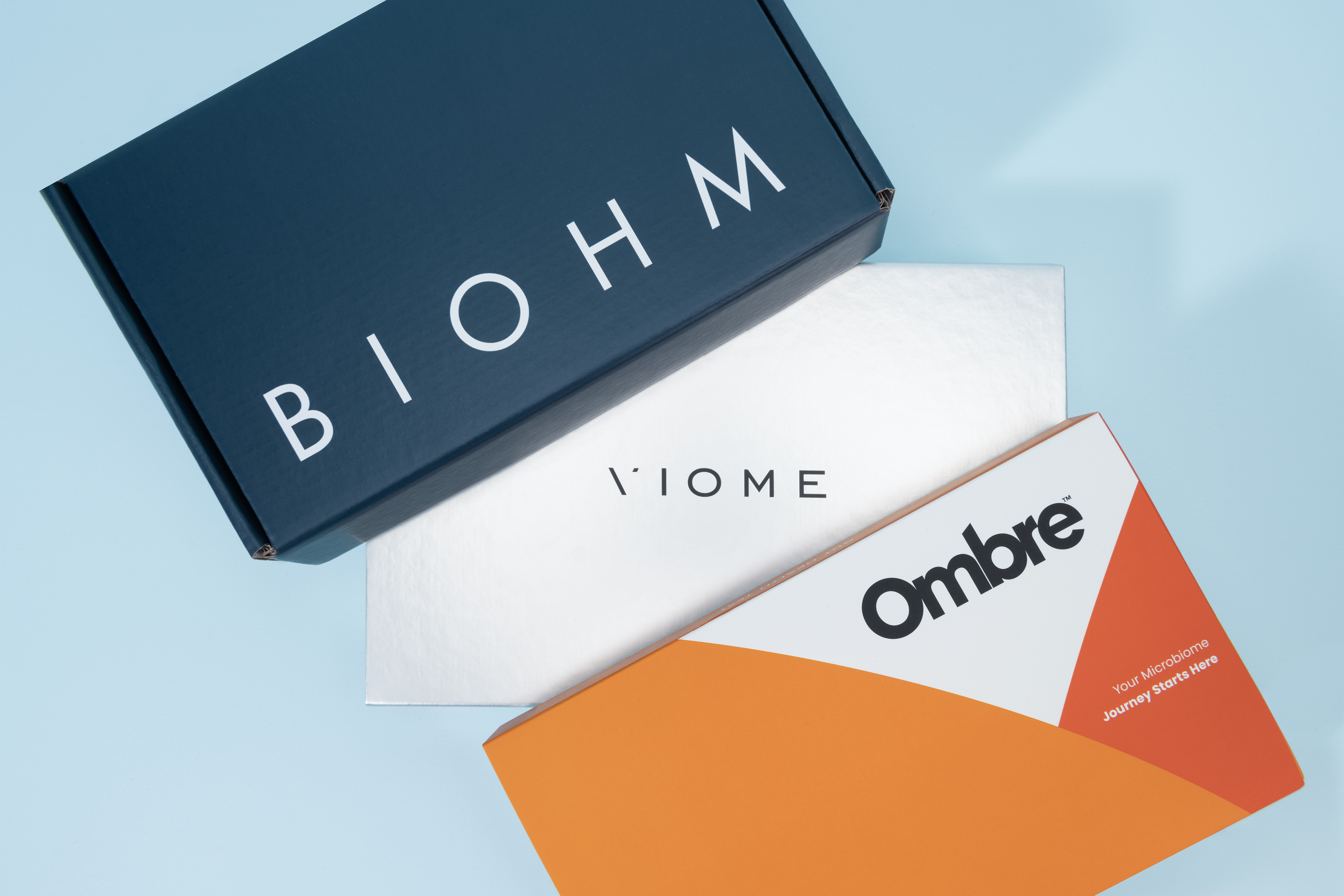 Best Microbiome Test
Looking for the best microbiome kit on the market? Look no further! Our review round-up page has all the information you need to make an informed decision.