Gonorrhea is a common sexually transmitted disease (STD) spread through unprotected vaginal, anal, and oral sex. The bacteria Neisseria gonorrhoeae causes this infection.
In the U.S., Gonorrhea is the second most common STD. Half of the cases reported occurred in people aged 15 to 24 years old.
Most people with gonorrhea don't experience symptoms. An at-home gonorrhea test is one way to determine whether or not you have contracted the bacteria.
Untreated gonorrhea infections pose major health risks. They can progress and lead to serious health complications, like pelvic inflammatory disease (PID).
"Because most infections are silent, gonorrhea can easily spread along the mucus membranes, including the cervix, uterus, and fallopian tubes. These are more serious infections that require hospitalization and antibiotics," says Dr. Rizza Mira, our go-to healthcare expert.
Early treatment prevents gonorrhea from developing into more severe health problems.
The Best At-Home Gonorrhea Tests Compared
| | |
| --- | --- |
| Type | Urine sample self-collection kit |
| Results in | 2 to 5 days |
| Tests for | Gonorrhea |
| | Chlamydia |
| Accepts Insurance? | No |
| Who Should Use It? | Anyone who wants to test for gonorrhea without a lab or doctor visit. |
| | |
| --- | --- |
| Type | Urine sample self-collection kit |
| Results in | 5 to 7 days |
| Tests for | Gonorrhea |
| | Chlamydia |
| Accepts Insurance? | No |
| Who Should Use It? | Anyone who wants to test for gonorrhea without a lab or doctor visit. |
Best At Home Gonorrhea Tests For 2023
Unprotected sex with an infected person can increase your risk of gonorrhea infection, but most people with gonorrhea don't show signs of having it, so it might be difficult to tell if you've been exposed to the infection.
Additionally, if signs do appear, you may mistake them for other health conditions like a yeast infection.
An at-home gonorrhea test helps identify if the STD is what's causing your symptoms. If you'd like to get tested for gonorrhea, make sure you consult with your doctor before using any of these at-home kits.
"Gonorrhea test kits that use NAAT are very accurate. This test finds the DNA material of Neisseria gonorrhoeae in the test sample," says Dr. Rizza Mira.
Price: $99
Specimen used: Urine sample
FSA & HSA cards accepted
LetsGetChecked Simple 2 Panel offers easy-to-follow sample collection at home for symptomless infection. Aside from gonorrhea, this test kit also checks for chlamydia.
Chlamydia and gonorrhea are both common STDs caused by bacteria. They often also coexist. Sometimes, they have the same or similar symptoms. Doctors often order testing for both to prescribe a suitable antibiotic treatment.
LetsGetChecked only works with CLIA-certified and ISO-accredited labs. They're the same as the facilities primary care providers and hospitals use for their sample analysis.
These facilities must comply with high standards to receive state and federal certifications. CLIA-certified labs also go through regular inspections.
What's in the box
Your Simple 2 Panel test kit comes with the following:
Discreet packaging
Biohazard bag
Urine collection tube
Prepaid shipping label
Instructions on how to collect your urine sample
How It Works
Here's how at-home gonorrhea testing from Let'sGetChecked works.
When you order a test kit directly from their website, an account with your details will be created.
They'll deliver the test kit for free. A discreet plain envelope keeps the test kit secured.
When you're ready to collect your sample, you can activate your test kit on their website. Use the unique code or the QR code found outside the biohazard bag.
Complete the short health questionnaire that'll show up during the activation process.
Make sure to collect your samples correctly. The test kit comes with instructions on how to do so. You can also check their website for a comprehensive step-by-step guide.
Seal the urine collection tube and secure it inside the biohazard bag. Place the biohazard bag inside the return envelope.
Sending back your specimen won't cost you—the kit includes a prepaid shipping label. You can also track the movement of your sample on your dashboard.
You'll receive your result in two to five days, which you can also view from your account dashboard.
A LetsGetChecked clinician reviews your health record and may give additional support with your results and what you should do about them.
Price: $69
Specimen used: Urine sample
FSA & HSA cards accepted
Aside from the bacteria that causes gonorrhea, EverlyWell Chlamydia & Gonorrhea Test can also look for Chlamydia trachomatis—the bacteria that causes chlamydia.
If you receive abnormal results, you can consult their affiliated physician for no additional fee. The doctor can decide on the appropriate course of treatment for your case.
EverlyWell works with CLIA-certified labs to ensure precise and reliable results. They also have an independent board-certified physician in each state who reviews your test results.
What's in the box
Your EverlyWell Chlamydia & Gonorrhea Test kit comes with the following:
Biohazard bag
Urine cup
Urine sample tube
Pipette
Prepaid return shipping label
How It Works
Here's how at-home gonorrhea testing from EverlyWell works
Use the unique ID inside your test kit and go to www.everlywell.com/register to register it. Label the urine sample tube with your birth date and sample collection date.
You can urinate into the urine cup and use the pipette to transfer your sample into the urine sample tube or transport tube.
Place the tube inside the biohazard bag and put it into the shipping envelope.
Send your sample back to the company.
Once your specimen arrives at the laboratory, the lab experts will analyze it.
You'll receive a notification once your results are out. You can also view your results on their secure platform.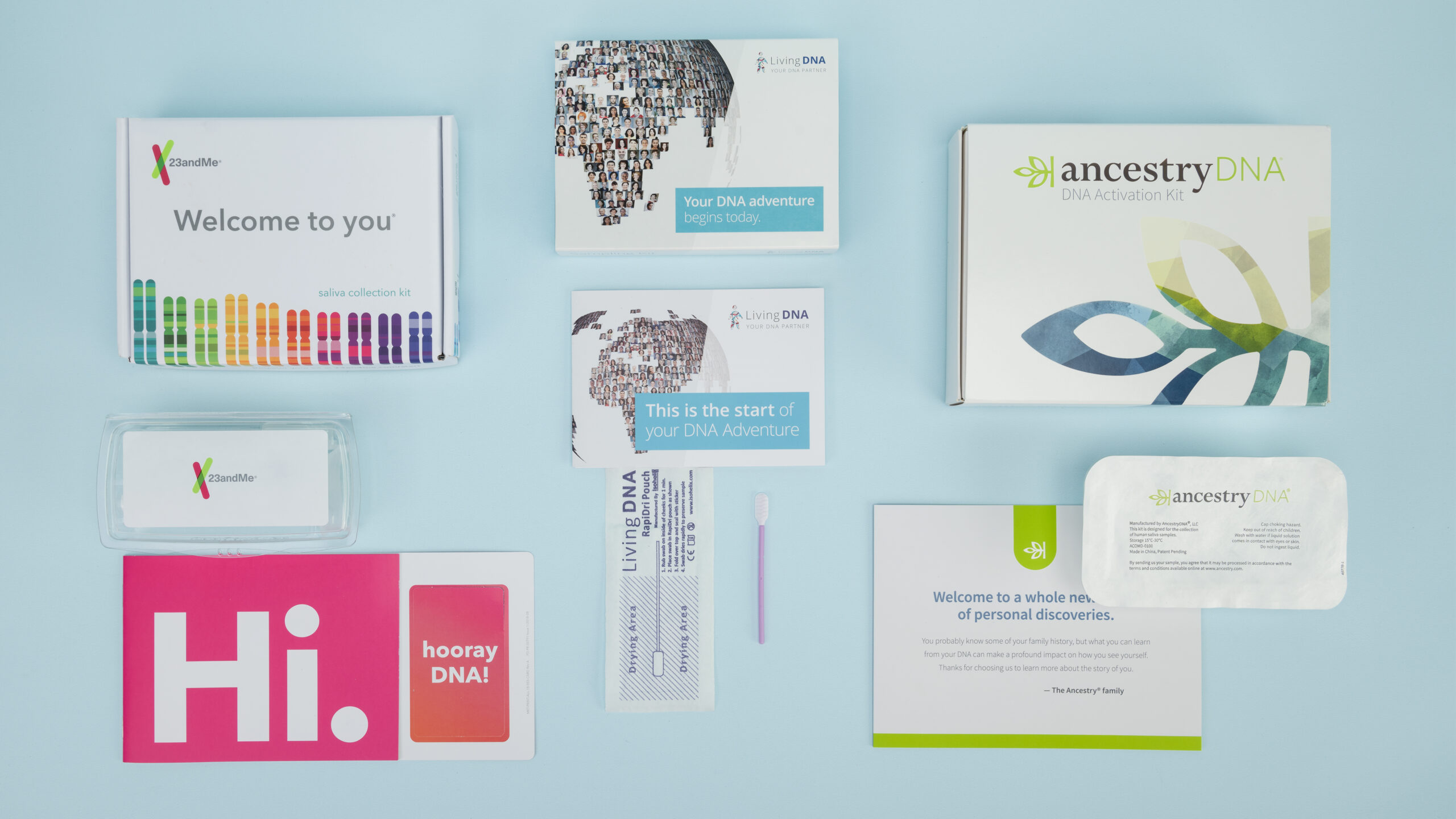 Best DNA Kit
Don't miss out on the opportunity to learn more about yourself. Read our best DNA test page to find the best one for you.
How to Interpret Your Test Results
An at-home gonorrhea test report typically shows if you have positive or negative results.
Positive test results mean that the lab test detected the presence of the Neisseria gonorrhoeae bacteria. It suggests that you have a gonorrhea infection.
You must see your doctor and start treatment promptly after receiving a positive test result. Proper medications will lower your chances of developing other symptoms or health complications.
You should also notify your sexual partners about your result so they can get tested.
Negative test results mean that the test didn't find a trace of the gonorrhea-causing bacteria.
However, if you have symptoms of the STD, even with a negative result, it's essential to seek medical help.
"Men and women show symptoms on different days post-exposure to a sexual partner with gonorrhea. For men, they show symptoms five to seven days after contracting the virus, while in women, this may take up to 10 days," says Dr. Mira.
Make an appointment with your doctor for further advice, like whether or not you should undergo additional testing.
They may suggest repeat testing to confirm your result or checking for other STDs.
Is At-Home Gonorrhea Testing Accurate?
There is ample information about at-home gonorrhea testing's accuracy. But early reviews suggest that the self-collection of samples for home testing is feasible and yields acceptable results.4
Studies indicate that testing using self-collected samples isn't significantly less accurate than testing on the specimens collected by a medical professional.5
However, you must follow the process of obtaining your samples at home correctly. Proper sample collection affects the accuracy of your test results.
"The gold standard for the diagnosis of gonorrhea is a culture of the bacteria taken from the vagina or urethra," says Dr. Mira.
You must also talk to your doctor about preparing for a gonorrhea test. Some doctors may advise you to avoid douching or applying vaginal creams 24 hours before gonorrhea testing.
Pre-test guidelines for urine testing may include not peeing for one to three hours before collecting your urine sample.
You can ask your doctor or the test kit company if you have any questions or concerns about the accuracy of at-home gonorrhea tests.
How We Picked At-Home Gonorrhea Test Kits
Know Your DNA chooses its top at-home gonorrhea test kit brand based on the following criteria:
1. Reliable and accurate testing
A reliable testing company produces accurate results. To ensure that we're picking a reliable brand, we looked at companies that work with CLIA-certified labs.
CLIA, or Clinical Laboratory Improvement Amendments program, regulates the quality of lab testing. Only the facilities that comply with state and federal regulations receive CLIA certifications.
2. Comprehensible test results
After taking a gonorrhea test, your results should prepare you for what to do next. You should choose a company that comprehensively lays out your results and then provides potential next steps.
It's a plus if they also offer access to a doctor or a healthcare professional with whom you can discuss your results.
3. Privacy measures
You must be able to rely on your chosen testing company. We consider companies with strong privacy measures, discreet packaging, data protection, and secure websites.
4. Transparency with the processing time
We picked companies that will inform you of when you'll receive your test results. We also consider being able to track the movement of your samples.
Why Test For Gonorrhea At Home?
A gonorrhea test looks for bacterial infections caused by Neisseria gonorrhoeae. You can take this test in a lab, clinic, or doctor's office, where a medical expert will collect your samples.
But medical advancements have paved the way for at-home gonorrhea testing. Self-collection test kits now allow people to gather their samples in the comforts of their homes.
Studies show that most prefer home-based sample collection to a traditional medical venue. They find obtaining their specimen at home easier and more convenient.1
However, you should still consult your doctor to ensure that an at-home gonorrhea test suits your situation.
"Aside from interpretation of results, physicians will also advise you on testing of sex partners," says Dr. Mira.
What Does A Gonorrhea Test Measure?
At-home tests detect gonorrhea by measuring the presence of Neisseria gonorrhoeae. These tests identify the bacteria by analyzing a sample taken from the possible site of infection.
Test kits include the tools you'll need to collect your samples. After sample collection, you'll send them back to the lab for analysis. Labs typically run nucleic acid amplification testing (NAAT) on your mail-in specimen.
NAAT is a technique that experts use to draw out the particular nucleic acid sequence of Neisseria gonorrhoeae from a test sample.2
When To Take A Gonorrhea Test
You can take an at-home gonorrhea test to determine if you have a gonorrhea infection when in-person testing isn't possible if you feel you may have contracted it.
Take note, however, that it may take some time from when you contracted the infection before tests can detect STDs. Doctors call it a window period. You should wait to test at least two weeks from possible exposure.
According to the Centers for Disease Control and Prevention (CDC), you should also consider testing for gonorrhea if:3
You are sexually active
You are experiencing symptoms of STDs
You had unprotected sex with strangers or new sexual partners
Your previous sexual partner notified you that they tested positive for gonorrhea
"All sexually active women less than 25 years old are advised to be screened for gonorrhea. Those with multiple partners and partners of persons with newly-diagnosed gonorrhea should also undergo screening," says Dr. Mira.
Medical experts don't suggest gonorrhea screening at home when you show signs of the infection. Instead, they encourage you to do a doctor's visit and take a diagnostic test.
If you're interested in taking an at-home gonorrhea test, talk to your doctor first. They can best explain the advantages and disadvantages of this kind of test.
Pros & Cons Of At-Home Gonnorhea Testing
Before buying an at-home test kit, consider the benefits and drawbacks of testing at home.
Pros
Benefits of at-home gonorrhea testing include:
1. Discreet
The stigma surrounding STDs sometimes causes people to skip getting tested. At-home gonorrhea testing offers a discreet way of checking if you have contracted the infection.
2. Accessible
At-home testing is an easy and convenient way to screen for gonorrhea. You can purchase the kit online and collect your samples in your home when you can't come in person to take the test.
3. Easy and simple steps
When you order a test kit online, it has detailed instructions on collecting, preparing, and sending your samples to the lab. They even come with free return shipping labels.
4. Upfront payment
The total price of an at-home gonorrhea test kit is straightforward. You don't need to pay for other charges like lab fees or health insurance copays.
5. Option for multiple screening
Testing companies offer panels or all-in-one testing, allowing you to check for other STDs with the same test samples.
Cons
Possible drawbacks of testing for gonorrhea at home include:
1. May require follow-up
Some doctors might require a different type of test, like a bacteria culture, if your at-home gonorrhea test results come back positive.
2. Not covered by health insurance
Most health insurance providers don't include at-home testing. You may need to pay upfront for an at-home test kit.
3. Limited access to a medical expert
Some companies that offer at-home testing only recommend a follow-up consultation if you test positive. The doctor's appointment may only cover your results and not any other health concerns.
What To Do After Taking A Gonnorhea Test At Home
Additional follow-up testing after you receive your at-home gonorrhea test results depends on your doctor's order. They consider your symptoms and other factors.
If you test negative but have signs of gonorrhea, your healthcare provider may require follow-up tests. They may order re-testing for other STDs that causes similar symptoms.
Sometimes, they may recommend testing for other health conditions with the same symptoms.
If you test positive, you should have a follow-up with your doctor. Your medical provider may require a confirmatory test.
Antibiotic treatment of gonorrhea can be done in an outpatient setting with a single dose of intramuscular injection. Complicated conditions like PID require hospitalization.
Doctors also recommend follow-up testing seven to 14 days after finishing your gonorrhea treatment. Re-testing may confirm that the medications successfully cleared the infection.
Most people undergo screening for gonorrhea and other STDs three months after a completed treatment. It ensures that they aren't re-infected by an untreated partner.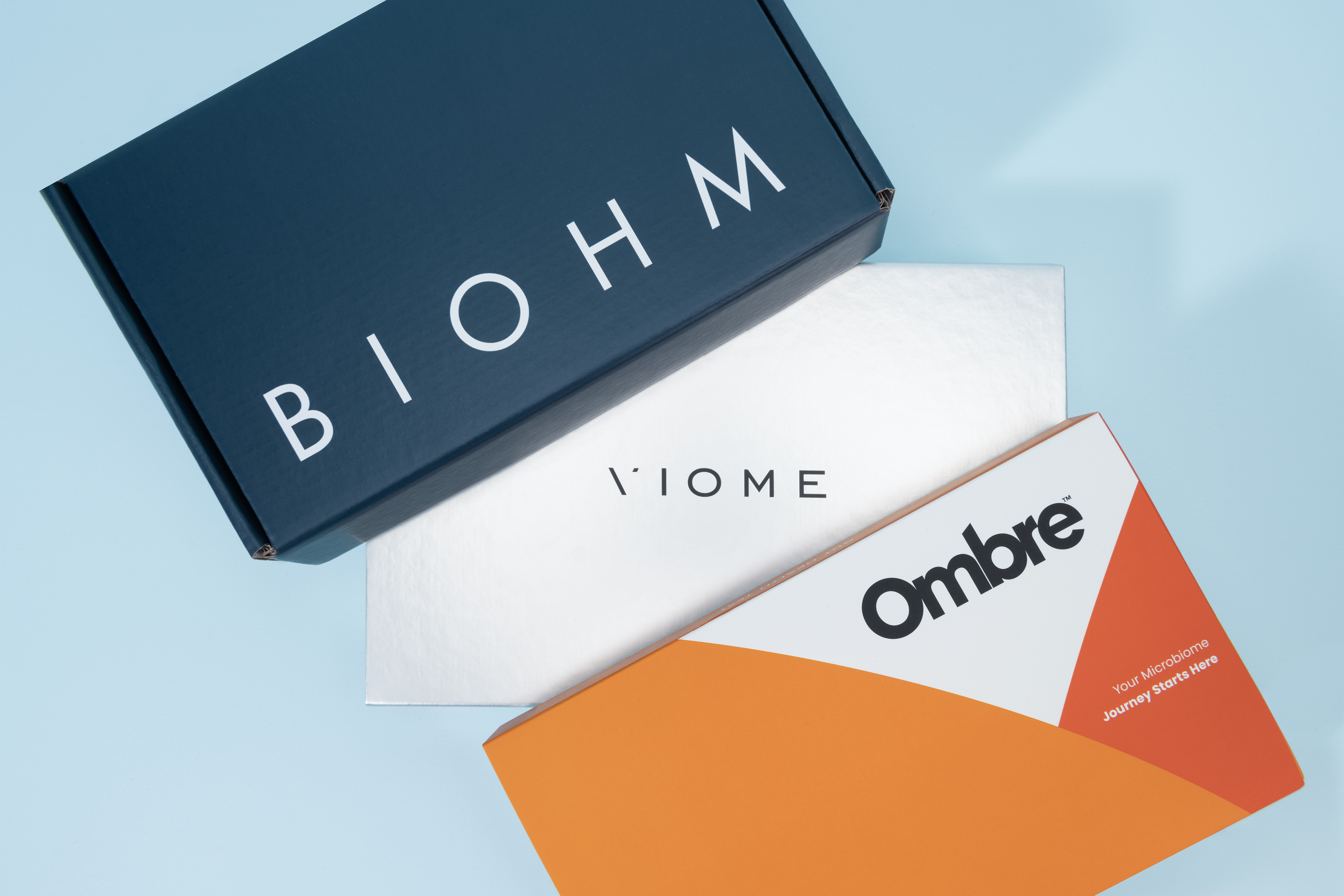 Best Microbiome Test
Looking for the best microbiome kit on the market? Look no further! Our review round-up page has all the information you need to make an informed decision.