With the flu season right around the corner, experiencing flu-like symptoms can make you worry if you've caught wind of the virus. The flu is a contagious disease with signs similar to common colds and seasonal allergies.1,2
Flu testing helps determine if the flu or influenza causes your symptoms. Influenza testing methods like rapid flu tests and molecular assays help detect the influenza virus.
They use a sample of your nasal swab to check for specific molecules like proteins or genes that may indicate the presence of the influenza virus.
At-home flu test kits are an easy and accessible way to test for influenza virus infection. Some can even detect other respiratory viruses, like respiratory syncytial virus (RSV) and COVID-19.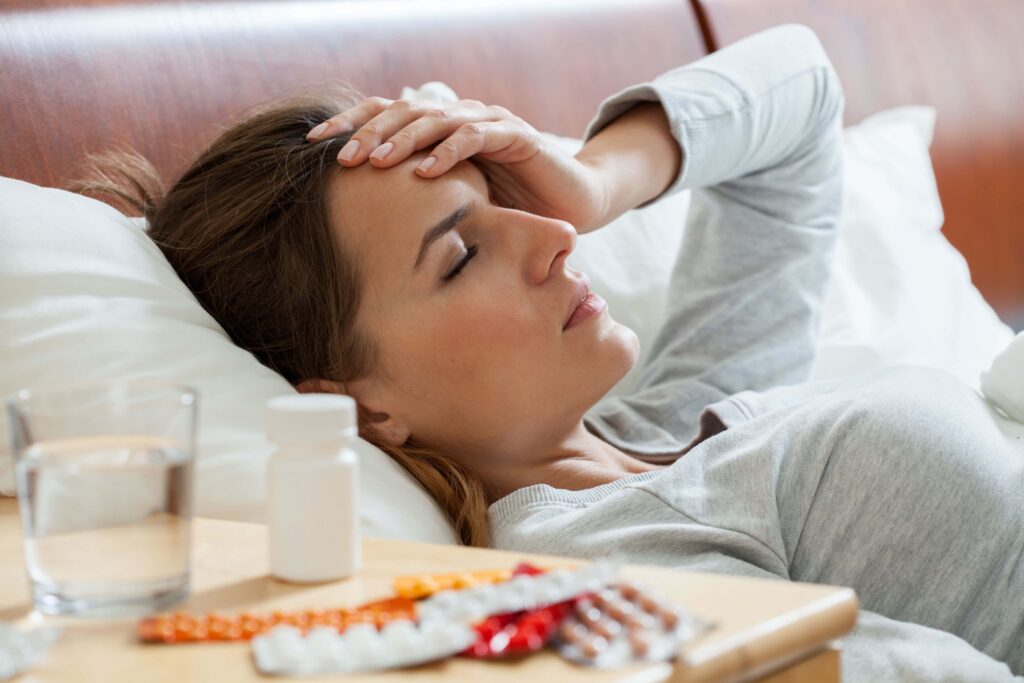 Why Trust Us
KnowYourDNA is committed to making healthcare more accessible to the public. This commitment motivates us to feature products that meet industry standards.
We only choose at-home kits with reliable testing methods and science-backed reports to improve your health.
Our in-house medical experts help ensure the accuracy of the information we give to our readers by reviewing them before publication.
Everything We Recommend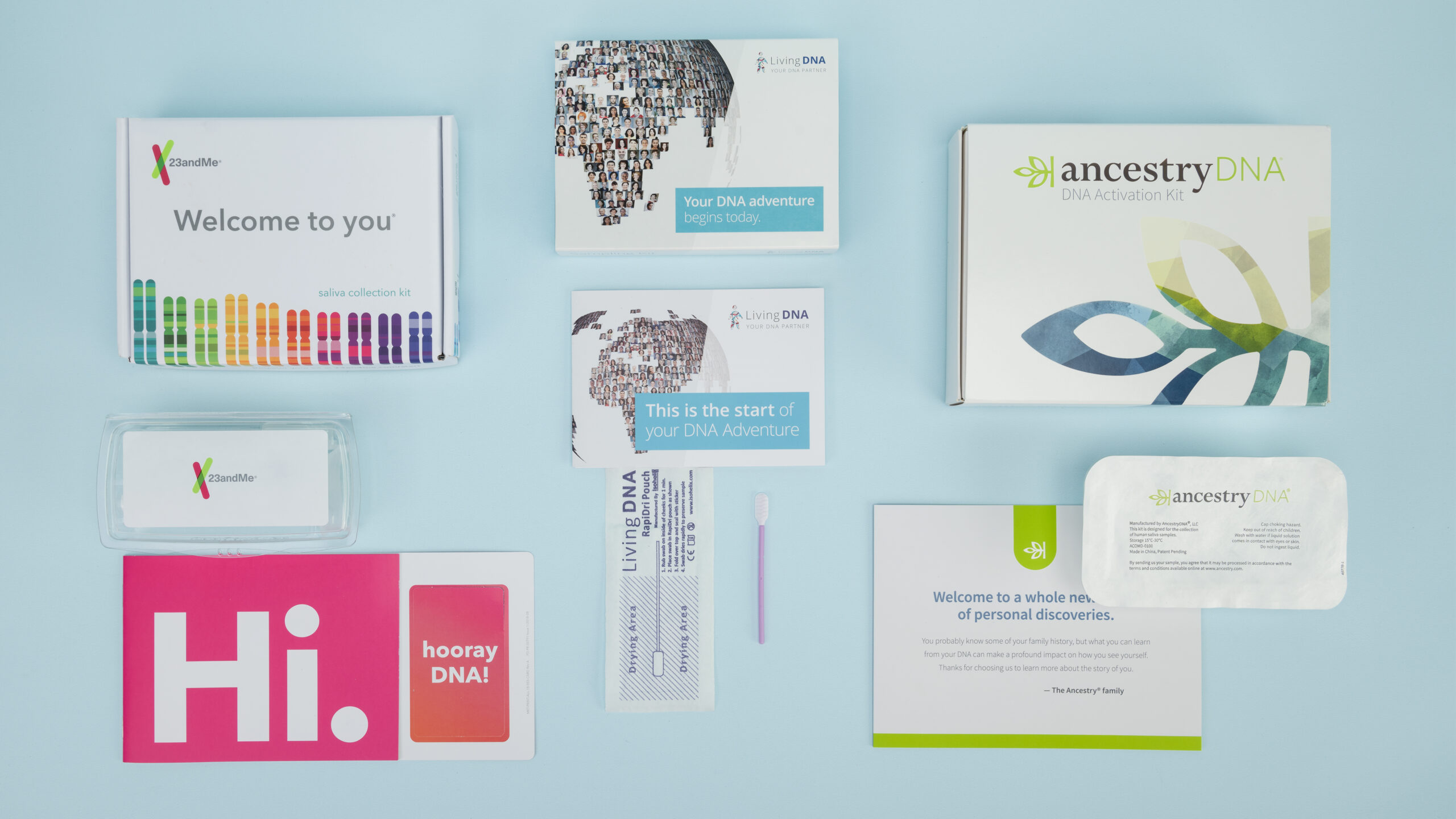 Best DNA Kit
Don't miss out on the opportunity to learn more about yourself. Read our best DNA test page to find the best one for you.
Best At Home Flu Tests of 2023
1. LetsGetChecked Coronavirus Test (COVID-19) — Best Overall
Pros
FDA-approved
Can provide receipts for insurance reimbursement
You'll receive updates through text and email throughout the process
Offers virtual consultation with a nurse if you test positive
Affordable
Cons
Some people may prefer a different sample collection method other than a nasal swab
You can get inaccurate results if there is an error in collecting your sample
Why We Recommend It
LetsGetChecked is authorized by the FDA to collect samples for flu testing. Their designated lab for analysis is qualified to conduct high-complexity tests.3
You can buy the LetsGetChecked Coronavirus (COVID-19) Test online. You can get a swab sample inside your nose using the home collection kit.
Their tests have a high analytic sensitivity level, increasing their accuracy. Their kit has a return shipping label for sending samples back to their lab.
You can get the results in 2 to 3 days after they receive your sample. Medical professionals can help you understand the findings.
LetsGetChecked provides extensive virtual support to help you with the process.
Save 25%: Use code YOURDNA
2. Labcorp COVID-19 + Flu + RSV PCR Test — Upgrade Pick
Pros
Offers follow-up consultation with a physician
Can detect the presence of flu (influenza), RSV, and COVID-19 viruses in one testing
Cons
A recent infection before testing affects the test's accuracy
You must properly collect your sample to avoid getting inaccurate results
How soon you can send back your sample affects the processing time of the results
Why We Recommend It
The Labcorp COVID-19 + Flu PCR Test is a flu combination test that detects influenza virus strains, RSV, and COVID-19. You can purchase it online or from retail stores.
This self-collection test kit needs your nasal swab sample. After mailing back your specimen, you can get the results in 1 to 2 days.
Flu, RSV, and COVID-19 have closely similar symptoms. This test can check for the presence of different viruses.
3. iHealth COVID-19 Antigen Rapid Test — Budget Option
Pros
Affordable
Requires minimal steps
Results are straightforward
Cons
The solution vessel is not pre-filled
Need to be careful in taking the test since the box only contains 2 test kits
May give false-negative results
Why We Recommend It
The iHealth COVID-19 Antigen Rapid Test can show your results in 15 minutes, which can be helpful when traveling. But like other antigen rapid tests, it can give false-negative results.
You can buy the directly from their website. It needs a nasal swab for testing. Each box has two testing devices you can use a few days apart.
You may retake the test if you get a negative result despite having symptoms.
Best Products At A Glance
| | | | |
| --- | --- | --- | --- |
| Best At-home Flu Tests | LetsGetChecked Coronavirus Test (COVID-19) | COVID-19 + Flu + RSV PCR Test | iHealth COVID-19 Antigen Rapid Test |
| Cost | $109 | $169 | $17.98 |
| Sample collection method | Lower nasal swab | Nasal swab | Nasal swab |
| Testing method | RT-PCR/TMA Molecular test | Combination RT-PCR Molecular Test | Lateral Flow Immunoassay Technology |
| When are the test results ready | Within two to three days | Within one to two days | Within 15 minutes |
How We Picked The Best
Choosing a suitable at-home test kit can be challenging. Many brands are widely available, but we narrowed our list to the three best at-home flu testing.
We picked our top choices based on these criteria:
Food and Drug Administration (FDA) approval
Quick turn-around of results
Value for money
Insurance acceptance
Access to treatment after taking the test
We went through several research studies and reviews to come up with the best choices.
How To Interpret Your At-Home Flu Test Results
A self-collection kit can show if your sample is positive or negative. Inconclusive results may also occur in some cases.
If you purchased a combined testing kit that checks for influenza and other viruses, such as COVID-19, it should provide separate reports for each type.
A positive result indicates the presence of the influenza virus in your sample. However, it may not be conclusive of your symptoms.
A negative result means no influenza viruses in your sample.
You must contact your doctor for the next steps. They can help you manage your flu infection and lessen your symptoms.
You should still talk to a doctor if you get a negative result. They can assess if you need more tests, especially if your first test was a rapid antigen test.
Rapid diagnostic tests are more likely to produce false negatives.
Are At-Home Flu Tests Accurate?
Using at-home influenza tests to detect influenza infection is common. However, the accuracy of their results depends on various factors, such as:
The kind of test – For example, a rapid antigen test has a higher chance of giving false-negative results than molecular tests. It can affect the accuracy of the test.
Timing of the test – If you test 3 to 4 days after your initial symptoms, it'll more likely detect the virus. It's best to get tested when you have symptoms.
Collecting and handling samples – Your results depend on the quality of your sample, especially for self-collection tests. Mishandling them can affect the accuracy of results.
Recent flu vaccination – If you received a flu shot before testing, there's a chance that you'll get a false positive result.
When Should You Get A Flu Test?
Doctors recommend flu testing if you have flu-like symptoms. It can help them determine the cause of your symptoms.
You can also take an at-home flu test any time you have symptoms. The doctor might order more tests if you have positive results.
The onset of the flu feels like a common cold with frequent sneezing, runny nose, and sore throat. But unlike colds that slowly develop, flu symptoms usually show up suddenly.3
The most common signs of flu are:
Fever
Chills
Cough
Sore throat
Runny nose
Muscle or body pains
Headaches
Fatigue
Key Takeaway
At-home tests like LetsGetChecked Coronavirus Test (COVID-19) and Labcorp COVID-19 + Flu PCR Test can help your doctor confirm a flu diagnosis.
In addition, testing at home lowers the risk of spreading the virus to others.
Early detection of the flu virus can help prevent it from spreading to people you frequently interact with — like household members and co-workers.
After taking an at-home flu test, you must discuss treatment options with your doctor. In some cases, they may require further testing for other conditions like respiratory tract infection.
Since the flu is a viral infection, your doctor may prescribe antiviral drugs to lessen your symptoms. These medications can also speed up your recovery and prevent complications like pneumonia.
Besides taking care of yourself, you must be careful around other people.
If you feel sick, these tips will prevent you from spreading the infection:
Limit your contact with others to avoid infecting them.
Wear a medical mask at all times.
Cover your nose and mouth with a tissue when coughing or sneezing.
Throw away used tissues in the trash.
Wash your hands often with soap and water.
Disinfect your surroundings, especially hard surfaces.
Stay at home until you feel better.
Consider getting annual flu vaccines and a COVID vaccine. It can protect you and your loved ones from the flu and its health complications.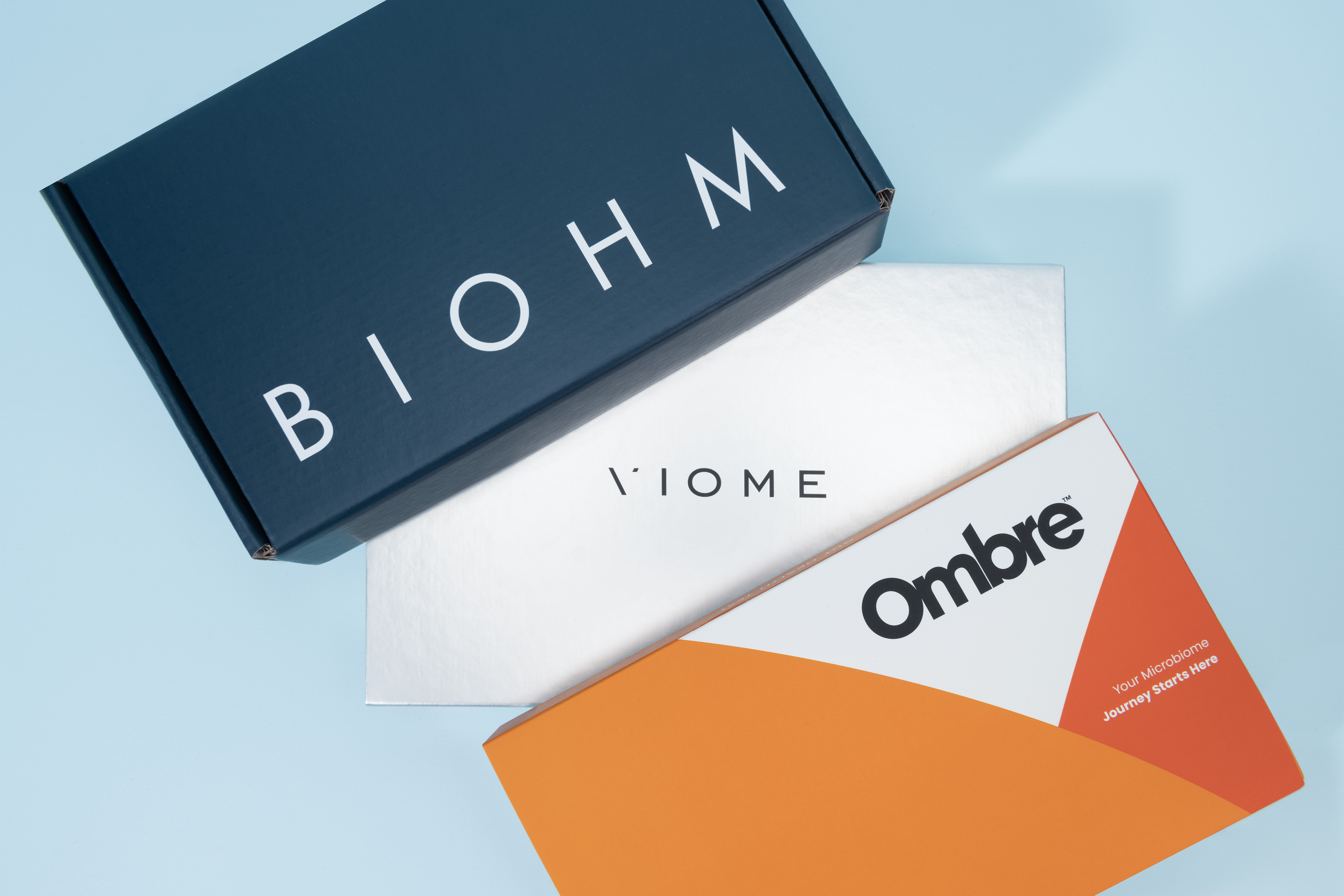 Best Microbiome Test
Looking for the best microbiome kit on the market? Look no further! Our review round-up page has all the information you need to make an informed decision.