Our Verdict: Ancestry.com is the leading resource for genealogy research, offering both DNA testing and access to international records to help you best uncover your family's roots.
The Ancestry kit analyzes your DNA to determine your ancestry. With a subscription, you can search its records for more detailed information on your ancestors' lives, such as:
Where they lived
What they did for a living
Who they married
How many children they had
If they served in the military
Involvement in major events
Achievements they had
When and where they migrated to
However, you shouldn't limit yourself to Ancestry. With so many genealogy websites and ancestry tests at your disposal, you can use several (or even all of them simultaneously) to broaden your research.
This article covers the best resources for genealogical research and gives you a quick guide to getting started (including the costs).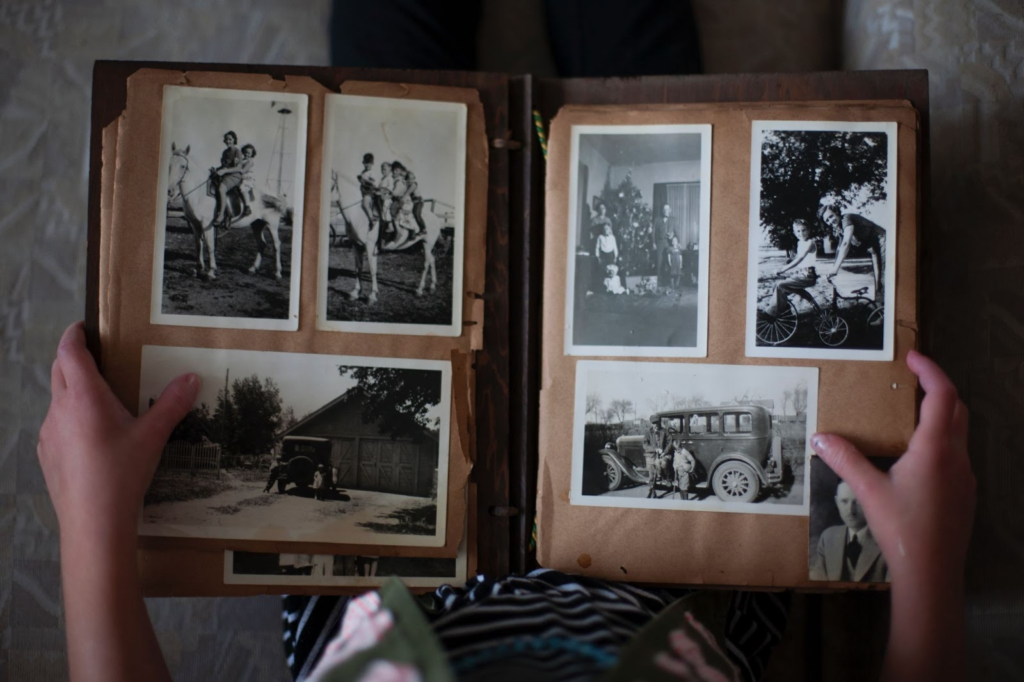 How Do I Get Started with Ancestry Research?
You can begin genealogy research by using genealogy sites, taking a DNA test, or hiring professional genealogists.
1. Use Genealogy Websites
Genealogy sites have an online database of historical records that you can search for information on your ancestors.
They also have family tree-building tools to create a tree and include other family members based on your family knowledge and additional research.
You can choose from free genealogy websites and paid services that cost at least $8 to $22 per month. Here are our most recommended genealogy sites.
2. Hire Professional Genealogists
Genealogists are experts trained and qualified to trace a person's ancestry.
You can work with an independent genealogist or hire a team of professionals to do the research. Either way, expect to pay between $30 to $200 per hour.1
3. Take a DNA Test for Ancestry
DNA testing identifies genetic markers that can provide clues about your ancestry.
It can tell you where your ancestors lived and where they migrated for the past five to eight generations. They can also help you find close relatives and other people with common ancestors.
At-home genetic tests are affordable and cost around $90 to $250. Here are our top recommendations for ancestry tests.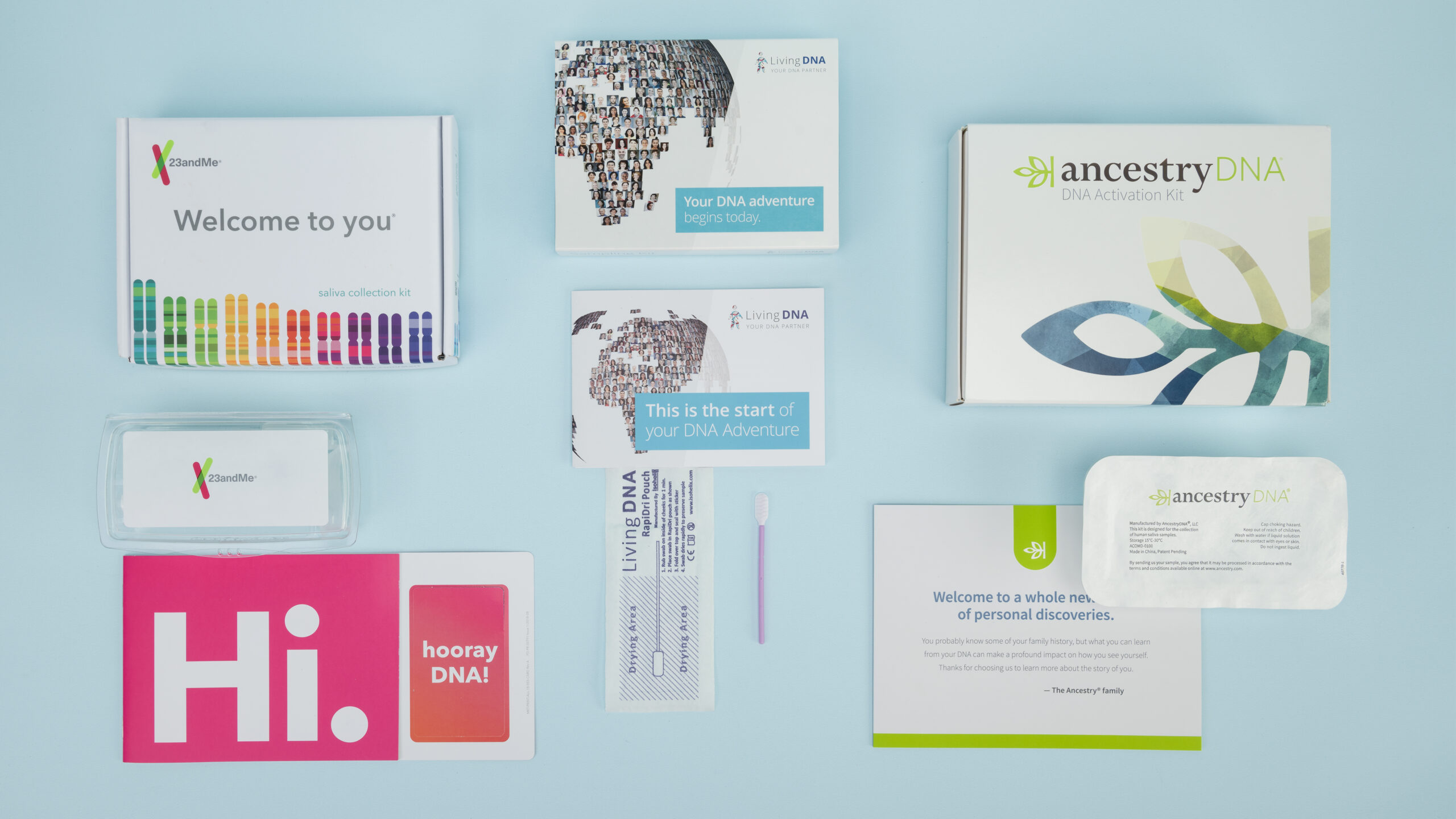 Best DNA Kit
Don't miss out on the opportunity to learn more about yourself. Read our best DNA test page to find the best one for you.
The Best Genealogy Websites Compared
Genealogy sites and professional genealogy services are useful if you know your family history or living relatives who can provide details.
You don't have to know everything, but you'll need names to create a family tree and have clues for research.

| | | | | | |
| --- | --- | --- | --- | --- | --- |
| Feature | Ancestry | FamilySearch | MyHeritage | FindMyPast | LegacyTree |
| Cost of genealogy research | Starts at $21.99 per month | Free | Starts at $7.42 per month | Starts at $13.33 per month | Starts at $2,950 |
| Free trial | 14 days | N/A | 14 days | 7 days | No |
| Historical record database | 40 billion records | 30 billion records | 19.5 billion records | 8 billion records | The Family History Library and independent research from global archives |
| Create your own family tree | Yes | Yes | Yes | Yes | Provided by genealogists |
| Upload a family tree | Yes | Yes | Yes | Yes | No |
| Automated record searches | Yes | No | Yes | Yes | Research performed by genealogists |
| Connects you to possible relatives | Yes | Yes | Yes | Yes | Research performed by genealogists |
Ancestry.com – Best Genealogy Website for Research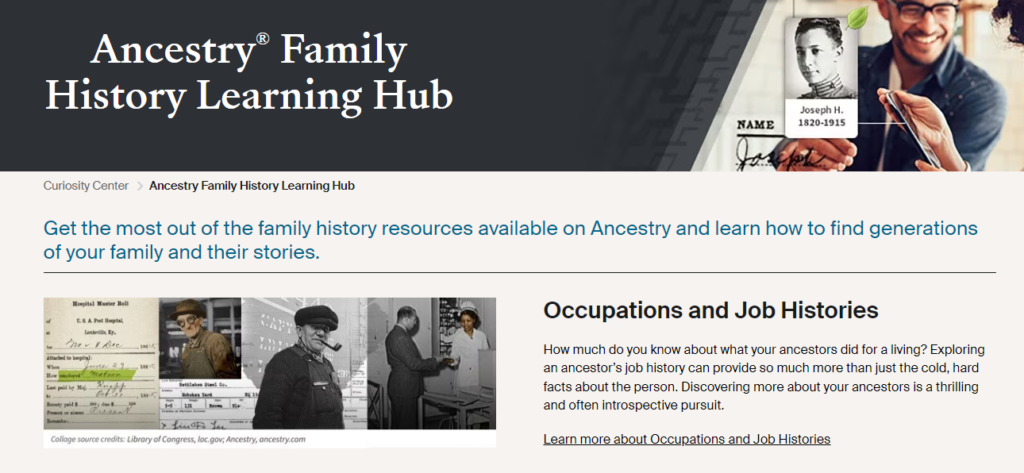 Ancestry is the best place to learn more about your family history if it's within your budget. It's currently the largest resource for genealogical records, which can improve your chances of finding relevant information on your ancestors.
You can build an online family tree and access 40 billion historical records, such as:
Vital records (birth, marriage, and death)
Legal documents (court and land records)
Military, church, and immigration records
Census data from the U.S., U.K., and Canada
Global newspapers dating back to the 1700s
Why We Recommend It
Membership benefits – Even without a subscription, people who sign up for Ancestry can browse over 33,000 U.S. records from the 1600s until the 1990s.
Ancestral connections to history – Discover potential relatives who may have experienced major historical events, including Native Americans and Holocaust victims.
Explore your family tree – Ancestry searches its records and other family trees to identify potential relatives and other valuable information about your ancestors.
Free trial and flexible plans – Choose between a monthly or a six-month subscription. A free fourteen-day trial is available, which grants you complete access to the features of your chosen plan.
More additional resources – Ancestry.com also gives you access to two sites at no extra cost: the Ancestry Library Edition and RootsWeb.
Why You Should Consider Alternatives
Costly membership – Priced at around $59.99 per month (give or take), it ranks as one of the most expensive genealogy sites.
Limited family tree access – You can only view public family trees of Ancestry members who opt-in to the service, which can limit your possible connections.
Complicated search feature – There are many empty boxes you need to fill out when doing your own research, so you have to be patient if you use this platform.
FamilySearch – Best Free Genealogy Website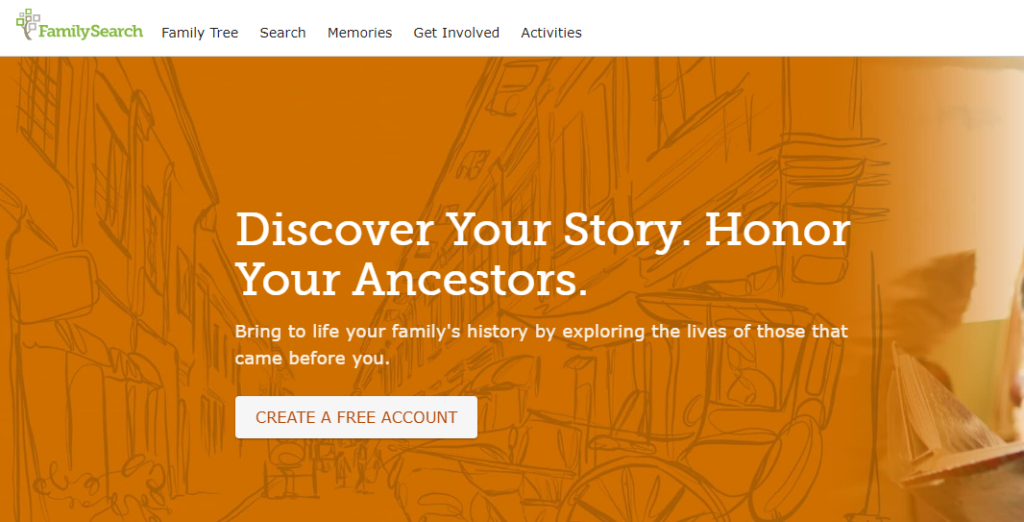 FamilySearch helps you find relatives based on shared ancestry and lets you look into your family history for free. This makes it a great alternative to Ancestry.com.

The non-profit was founded by the Church of Jesus Christ of Latter-Day Saints to give you free access to the world's largest online family tree and 13 billion records, including:
U.S. census records
Birth and Christening documents
Cemetery and burial files
Naturalization and migration records
Voting, probate, and court documents
Drafts and other military records

Why We Recommend It
Accessible genealogy apps – Android and iPad users can download free apps (FamilySearch Tree and FamilySearch Memories) to search through historical records and store family photos.
Automated searches – Connects you to potential family members with common ancestors and scans its records for people from your family tree.
Estimates relatedness and ancestral origins – Determines your connection to each ancestor and uncovers their origins with an interactive map highlighting their locations.
Free online and in-person support – Schedule a 20-minute online research consultation, get help from the online community, or find volunteers in your area for one-on-one assistance.
Why You Should Consider Alternatives
Search feature needs to be improved – Finding ancestors is time-consuming and challenging unless you use their exact name (with correct spelling) to match precisely with their records.
Limited search results – The search function yields fewer results than competitors as it cannot suggest closely related matches intuitively.
Possible inaccuracy of Relatives Around Me – The free tool identifies potential cousins (not close relatives) based on your common ancestors and not through your shared DNA.
Restricted features – You can add a maximum of 200 spouses, 100 parents, and 400 children on your family tree2 and have up to 5,000 photos before the system slows down from having too much data.3
MyHeritage – Best European Genealogy Website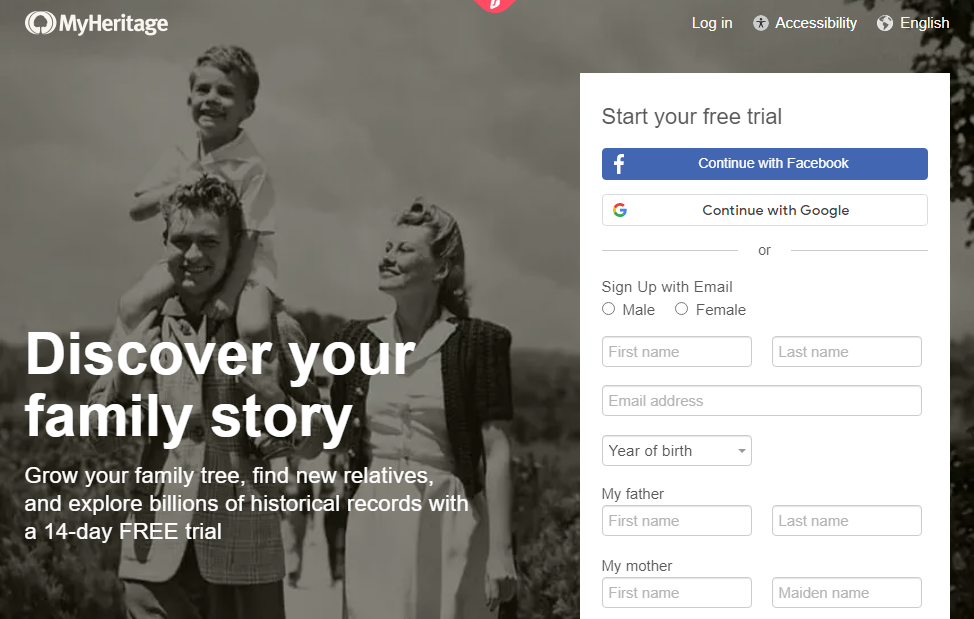 MyHeritage is an excellent resource for genealogy research if you have European ancestry. It has 19.4 billion historical records from around the world, including:
Birth, marriage, and death records
Census, military, immigration, and legal documents
Old newspapers, yearbooks, and directories
Some of its features are similar to Ancestry.com. But it's more budget-friendly and has a lot of fun online tools that you can use for free.
Why We Recommend It
Focused on European and Jewish heritage – Many records cater to people with ancestry from mainland Europe and Scandinavia or those of Jewish descent.
Easy to navigate – The clean and intuitive interface makes searching records much easier on MyHeritage than any other genealogy site we've tried.
Automated record matching – Receive notifications for new records that correspond with people in your family tree so you can get more information about them.
Unlimited family tree builder – The free downloadable software enables you to create a family tree with as many members as you like on your computer.
Fun photo tools – Colorize, enhance, and animate old family pictures or see what you look like from different time periods, among other cool features.
Budget-friendly plans – Although MyHeritage requires you to pay an annual fee (as opposed to Ancestry's monthly plans), it remains one of the most affordable genealogy websites.
Try before you buy – MyHeritage has a freemium model and a free fourteen-day trial that allows you to test its features before upgrading to a paid subscription.
Why You Should Consider Alternatives
Limited online family tree – The free membership and lowest-priced plan (Data Subscription) limits your family tree between 250 to 2,500 members.4
Not for everyone – If most of your ancestors are from outside Europe, you may not find a lot of useful records about them.
FindMyPast – Best for Tracing Immigrant Ancestors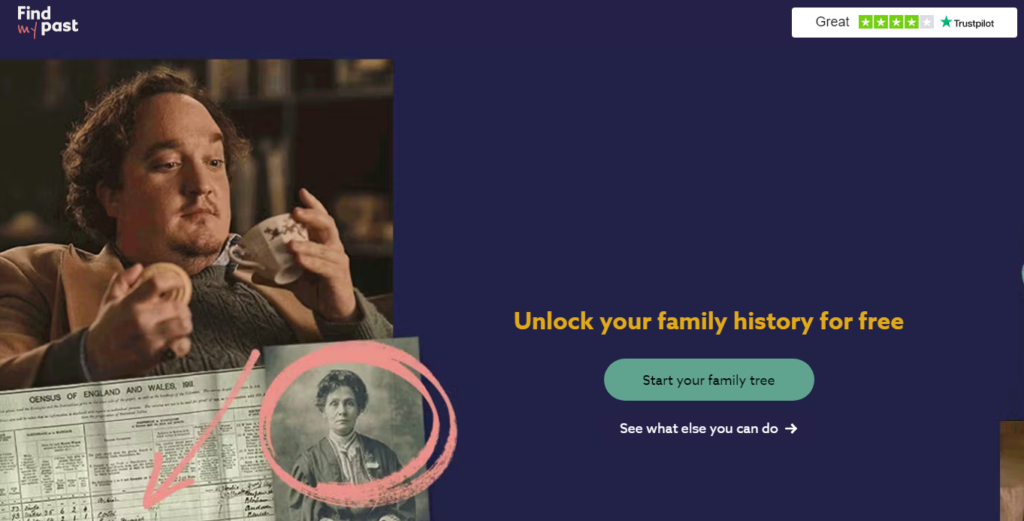 FindMyPast is one of the best family history websites for North Americans who can trace their ancestral origins to Ireland or the British Isles up until the early 1700s.
It boasts the biggest online archive of British and Irish newspapers. And unlike other genealogy websites, most of its 8 billion records are from these places.
Some of the records you can gain access to are:
U.S. census data (including the 1921 Census)
U.S. and Canada birth, marriage, and death records
Military and parish records
The 1939 Register
Why We Recommend It
Best genealogy site for immigrant families – Americans and Canadians with ancestors from Ireland and the U.K. may find leads on Irish and British records.
Pre-WWII genealogy research – The 1939 Registry allows you to trace ancestors from England and Wales before the Second World War.
Downloadable genealogy apps – Android and iOS users can use the FindMyPast app to conveniently manage family trees and begin their research from a smartphone.
Signup benefits – Users can build an online family tree, access over a million articles from the British newspaper archive, and browse specific records for free.
Family tree clues – Like Ancestry, FindMyPast uses your family tree to search its database and other trees to match people and records.
Professional and community assistance – Access research guides and expert advice from genealogists, or engage with other users on the online community to share tips.
Cheap and flexible plans – FindMyPast is the most affordable genealogy site on our list that lets you choose between a monthly and annual subscription.
Why You Should Consider Alternatives
Limited research potential – If you're an American or Canadian without significant ancestry from the U.K. or Ireland, this site may not be a good place to start.
Confusing filters – The search feature's numerous categories and empty fields can complicate the research process.
Buggy hints – For uploaded family trees, the hints for family members with matching information won't be displayed unless you manually add them.
LegacyTree – Best for Expert Genealogy Research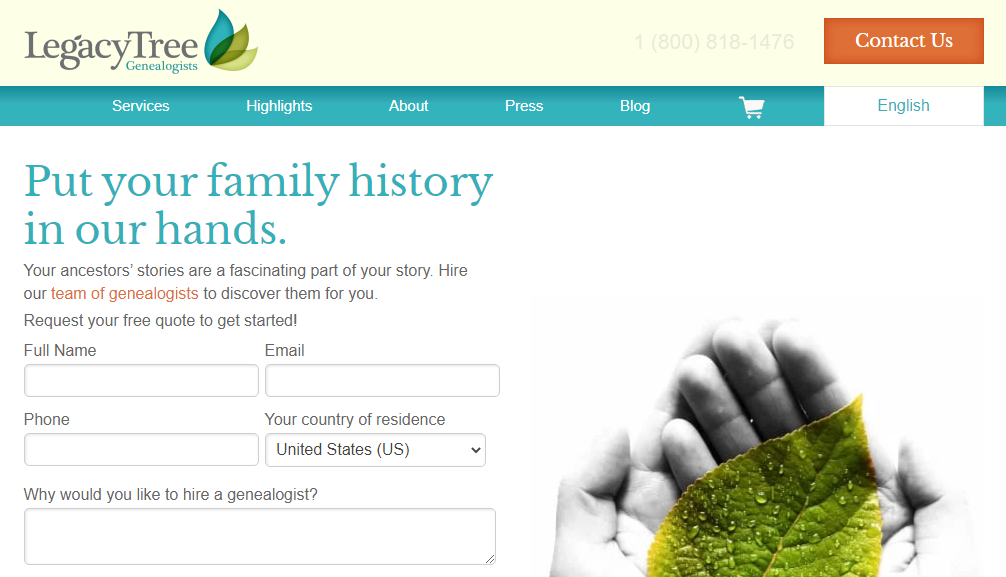 LegacyTree stands out from all the sites we recommend. Instead of giving you resources so you can do your own research, a team of genealogists will do it for you.
You can choose from full genealogy packages called "projects" with up to four research goals. If you want to know how your report will look, LegacyTree has a sample report here.
Why We Recommend It
In-depth genealogy – LegacyTree can provide you with detailed ancestry results based entirely on professional genealogists' research.
Global research network – Reports are provided by onsite researchers from many places worldwide, allowing them to track down relevant records and ancestry.
Free quote – Fill out a form that discusses what you want to know about your family history, and LegacyTree will suggest a project that works best for your needs.
Lower-cost options available – If you don't want to commit to a full genealogy service, you can opt for simpler goals like finding a DNA relative or recent ancestry.
Preserves memories – People who opt for a full genealogy package can request a printed wall chart of their family tree or a hardbound family history book.
Monthly payments – LegacyTree allows you to split your payment for most of its services into three months so you can better manage your finances.
Why You Should Consider Alternatives
Language barrier – The Utah-based company only provides English reports, and you have to pay extra to have them translated into your language.
Entry-level ancestry research offers little value – Even though it costs less, it only traces recent ancestry (the 1870s onwards) in select countries.
Convenience comes with a price – Reports are prepared by experts who are knowledgeable and professionally trained in genealogy research, which reflects on the cost of its services.
Long wait times – Projects are typically completed in four to six months.
Best DNA Tests for Ancestry Research
DNA testing can be useful for anyone who wants to learn more about their ancestry, whether or not they have knowledge of their family history.
The most accurate DNA tests can connect you to close relatives and provide clues on your genetic ancestry based on how much DNA you share.
Having shared DNA with an individual or group of people suggests that you have common ancestors and may have originated from the same region.
Here are the top DNA tests we recommend for ancestry reports:
AncestryDNA – Best DNA Test for Ancestry Reports
Ancestry.com offers an ancestry kit alongside its genealogy tools. When you take this test, your unique genetic makeup will be compared with the DNA of:
Reference populations from 1,800+ regions
22 million Ancestry members (the world's largest DNA database)
This allows the company to determine your ancestors' origins, find relatives, and search the family trees of genetic matches for any common ancestors you may have.
You can read more on our AncestryDNA review.
Why We Recommend It
Introductory bundle – First-time users who haven't taken the Ancestry test can purchase it with an All Access Plan for three months of access to its historical records.
Integrated research – Ancestry uses your DNA test results to provide additional ancestry reports and help grow your family tree.
Market-competitive pricing – Despite its premium subscription plans, the Ancestry test aligns with the pricing of other DNA tests sold online.
Why You Should Consider Alternatives
Potential inaccuracy of Ethnicity Estimates – Although AncestryDNA provides accurate results for many regions, its accuracy rate falls below 55 percent for areas such as France and Bengal.5
Generic ancestry report – Ancestry traces your lineage through both parents but doesn't provide separate reports for your maternal and paternal lines.
23andMe – Best for Tracing Maternal & Paternal Lines
23andMe is best known for its health reports but is also reliable for ancestry thanks to its massive DNA database and diverse references consisting of:
2,000+ regions (at least 200 more than Ancestry.com)
12 million 23andMe members (the second largest database)

Like Ancestry, it can estimate your ancestral composition and locate your DNA relatives. But it also provides reports you won't find anywhere else.
You can read more on our 23andMe review.
Why We Recommend It
Deeper ancestry reports – It's capable of tracking the migration paths of your maternal and paternal ancestors and determining how much of your genetic makeup is similar to Neanderthals.
Discover ancestry timeline – Identify the specific time period when a particular ancestry first appeared in your family tree (e.g., 1720).
Monitor your family's medical history – 23andMe lets you add medical records to your family tree, which you can use to identify common health conditions among family members.
Better value for money – Compared to Ancestry, 23andMe has more to offer in terms of DNA test results, which is why we prefer it for genetic testing overall.
Why You Should Consider Alternatives
Limited genealogy resources – The company primarily offers genetic testing but lacks the tools and resources necessary for comprehensive genealogy work.
Possible inaccuracy for certain regions – While 23andMe maintains a 90 percent accuracy rate for most tested regions, it falls below 70 percent for areas like Indonesia and Thailand.6
MyHeritage – Best DNA Test for European Ancestry
MyHeritage doesn't have a huge database like 23andMe and Ancestry, with only 7 million DNA profiles. But it does test for over 2,100 regions—many of which are in Europe.
You can use its genetic testing kit to trace your European lineage, find relatives, and expand your family tree. Here's our MyHeritage review for more information.
Why We Recommend It
Discounted offer – People who purchase the DNA kit can get free 30-day access to historical records and a 50 percent discount on the first year of membership after the trial expires.
Free DNA matching – When you upload raw data from Ancestry, 23andMe, and FamilyTreeDNA, MyHeritage can find your genetic matches and allow you to get in touch with them for free.
Why You Should Consider Alternatives
Surface-level ethnicity reports – MyHeritage only estimates the "top places" where your ancestors might have lived and doesn't identify their specific locations or migration patterns.7
Irrelevant matches – The company generates an exhaustive list of potential relatives, but you'll have very little DNA in common, decreasing the possibility you're actually related.
No return postage – Your DNA testing kit comes with a pre-addressed envelope, but it isn't prepaid, so you'll have to pay for it yourself when sending back your sample.
LivingDNA – Best for African American Genealogy
LivingDNA pales in comparison to the other tests we've featured, with references from only 150 regions and an unknown database size. However, nearly half of its tested regions are in Africa.
This enables the company to provide detailed ancestry breakdowns for African Americans and others with African ancestry. You can read our LivingDNA review to learn more.
Why We Recommend It
Specialized ancestry reports – Comprehensive results that trace both maternal and paternal ancestry are available for people with British, European, and African heritage.
Free ancestry reports and DNA matches – You can upload your raw DNA from Ancestry, 23andMe, MyHeritage, and more to get an overview of your ancestry and find relatives at no extra charge.
Why You Should Consider Alternatives
Limited accuracy – For people who don't have African ancestry, it may not be a good option.
Lacks genealogy resources – While it has a DNA kit that specializes in determining your African ancestry, it doesn't have access to records that may help confirm your results.
Other Ancestry Sources To Consider
There are other sites and resources you can tap into for information on your ancestry. You can access them from your home computer and many libraries.
How We Evaluated the Best Genealogy Sites
Our team developed a list of criteria to help us choose the best online genealogy sites for researching your family history. We evaluated them based on:
Quality of resources – size and variety of historical records
Ease of use – if the website is simple to search and navigate
Value for money – if they're worth what you're paying for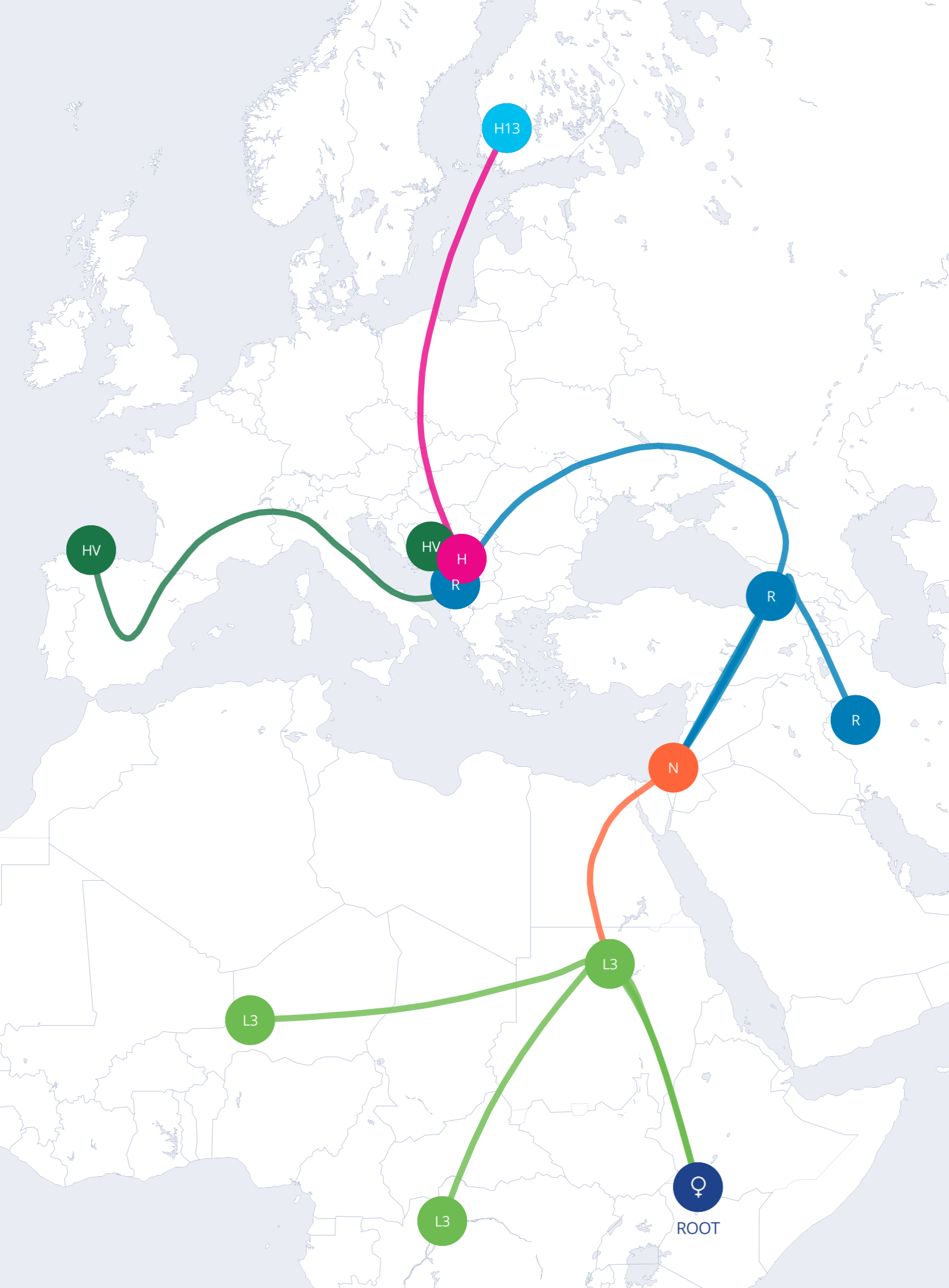 The Best DNA Test
Looking for a DNA test that's accurate and can tell you about your health and heritage?