Drug tests are great indicators to tell if someone is using certain prescription or illicit drugs. You have the option of having them done in a laboratory or doing it yourself at home.
At-home drug tests usually check urine samples for commonly abused drugs, such as marijuana or cocaine.1
"Samples of hair, sweat, blood, or saliva can also be used as specimens to check for these drugs," says our in-house medical expert, Dr. Rizza Mira.
If the test detects one or more drugs, doctors may order a lab test to confirm the positive result.
Lab tests are the best way to check for illicit drugs. But if you want a discreet and affordable way to detect early drug use, at-home tests are useful. While some worry that tests done at home may not be as accurate, drug testing companies are continuing to strive to provide a comprehensive drug test kit you can accomplish at home.

How We Picked The Best At-Home Drug Testing Kits

We looked at over 15 drug testing kits and evaluated them based on the following criteria:
Value for money — What you get for the cost
Drug panel — The number and types of drugs it tests for
Speed of testing — How soon you can get your report
CLIA Waived — Means the product has little risk for error because the Clinical Laboratory Improvement Amendments (CLIA) approved it for over-the-counter use
FDA 501(k) Clearance — Means the product is reviewed by the U.S. Food & Drug Administration to ensure that the testing process and sample collection method produce accurate results5
Using these criteria, we were able to pick the best at-home drug tests.
Why Trust Us
KnowYourDNA is committed to making healthcare more accessible to the public, which is why we feature products that meet industry standards.
We only choose at-home kits that provide reliable testing methods and science-backed reports to improve your health.
Our in-house medical experts help ensure the accuracy of the information we give to our readers by reviewing them before publication.
4 Best At-Home Drug Tests for 2023
| At-Home Drug Test | Cost Per Testing Cup | Number of Drugs Tested | Tests for Adulterations | FDA 501(k) Clearance | CLIA Waived | Speed of Testing |
| --- | --- | --- | --- | --- | --- | --- |
| Areta 14-Panel Drug Test | $6 | 14 | No | Yes | Yes | 5 mins |
| Identify Diagnostics 16-Panel Drug Test | $6.50 | 16 | Yes | No | No | 5 mins |
| Exploro Highly Sensitive Marijuana Drug Test | $0.70 | 1 | No | Yes | Yes | 5 mins |
| Easy@Home 5-Panel Drug Test | $2.60 | 5 | No | Yes | Yes | 5 mins |
1. Areta 14-Panel Drug Test - Our Top Pick
| | |
| --- | --- |
| Cost of Testing | About $6 per cup or $0.41 per tested drug |
| Sample Collection | Urine |
| CLIA Waived | Yes |
| FDA Cleared | Yes |
| Speed of Test Results | 5 minutes |
| Cup pack size | 5, 10, 25, 50, and 100 |
The U.S. Food & Drug Administration has cleared this drug kit to check for all drugs of abuse and compliance with propoxyphene (PPX) and buprenorphine (BUP) treatments at a budget-friendly price.
Why We Recommend It
Areta's 14 Panel Drug Test checks for all the drugs of abuse listed by the FDA, as well as PPX and BUP. You can use it to test a person for:
Potential drug abuse
Compliance with PPX or BUP treatment
It's an affordable drug test if you consider the total number of drugs it tests for. You can buy a 5-cup pack for $28.99. You can also buy the test in a 10, 25, 50, and 100-pack as well.
Unlike other tests, which are sold in bulk, you can buy them in smaller quantities.
2. Identify Diagnostics 16-Panel Drug Test - Upgrade Pick
| | |
| --- | --- |
| Cost of Testing | About $7.54 per cup or $0.30 per tested drug or adulteration |
| Sample Collection | Urine |
| CLIA Waived | No |
| FDA Cleared | No |
| Speed of Test Results | 5 minutes |
| Cup pack size | 25, 50, 75, 100, 125, 150, 175, and 200 or more |
Even though it's designed for forensic use, it's a good alternative if you want to test for more drugs of abuse, compliance with methadone treatment, and signs of tampering.
Why We Recommend It
Identify Diagnostics 16 Panel Drug Test checks for MTD and all drugs of abuse, but not PPX. That said, it tests for a wider range of drugs and six adulterations.
These include:
Creatinine (CR)
Glutaraldehyde (GL)
Ethyl Glucuronide (ETG)
Fentanyl (FEN)
Methadone metabolite (EDDP)
Morphine (MOP)
Nitrite (NI)
Oxidants (OX)
Synthetic marijuana (K2)
Tramadol (TRA)
Urine acidity (pH)
Urine specific gravity (SG)
It can check for potential drug use or if a person is complying with their methadone treatment. The test can also determine if the urine sample was tampered with.
But there's a catch. This 16-panel drug test is for forensics use only or FUO. It isn't CLIA-waived or FDA-cleared for at-home drug testing.
Law enforcers often use this type of test to detect drug use in suspected criminal offenders. But anyone who agrees to the fine print can purchase it online.
Overall, it's a good alternative if you want to test for more drugs. You do have to buy it in bulk, with prices starting at $188.38 for a 25-cup pack.
3. Exploro Highly Sensitive Marijuana Drug Test - Best THC Drug Test
| | |
| --- | --- |
| Cost of Testing | About $0.70 per test strip |
| Sample Collection | Urine |
| CLIA Waived | Yes |
| FDA Cleared | Yes |
| Speed of Test Results | 5 minutes |
| Cup pack size | 15 and 25 |
This test checks for the recent use of marijuana and products containing tetrahydrocannabinol, such as edibles, delta 8/9, and THC vape.
Why We Recommend It
The Exploro THC Urine Drug Test checks for tetrahydrocannabinol (THC). It's the active compound in marijuana responsible for its psychological effects.
You can use the kit to test for THC in urine. This can happen if a person consumes products containing THC, such as:
Cannabis edibles
Delta 8 and/or delta 9
Marijuana
THC vape juice
Marijuana is the most commonly used federally illegal drug in the United States.6 As of 2022, it's estimated that about 55 million American adults use marijuana.7
If you think a loved one is illegally using marijuana, this THC test from Exploro can help you find out. You can buy a 15-cup pack for only $9.95.
4. Easy@Home 5-Panel Drug Test - Best Affordable Drug Test
At only $2.60 per count, this drug test kit can test urine for five of the most commonly abused substances, including marijuana, opiates, amphetamines, benzodiazepines, and cocaine.
Why We Recommend It
The Easy@Home 5-Pack is a 5-panel drug test. It can identify THC, OPI, COC, AMP, and BZO in urine test samples.
Marijuana, opiates, cocaine, amphetamine, and benzodiazepine are some of the most commonly used drugs with a potential for abuse and addiction.7
We recommend Easy At Home if you want a simple test that won't cost a lot upfront. A 5-cup pack is priced at $12.98.
But if you consider the cost per tested drug, Areta's 14-Panel Drug Test is still the best choice. It checks for 14 drugs and only costs $0.41 to test for each drug.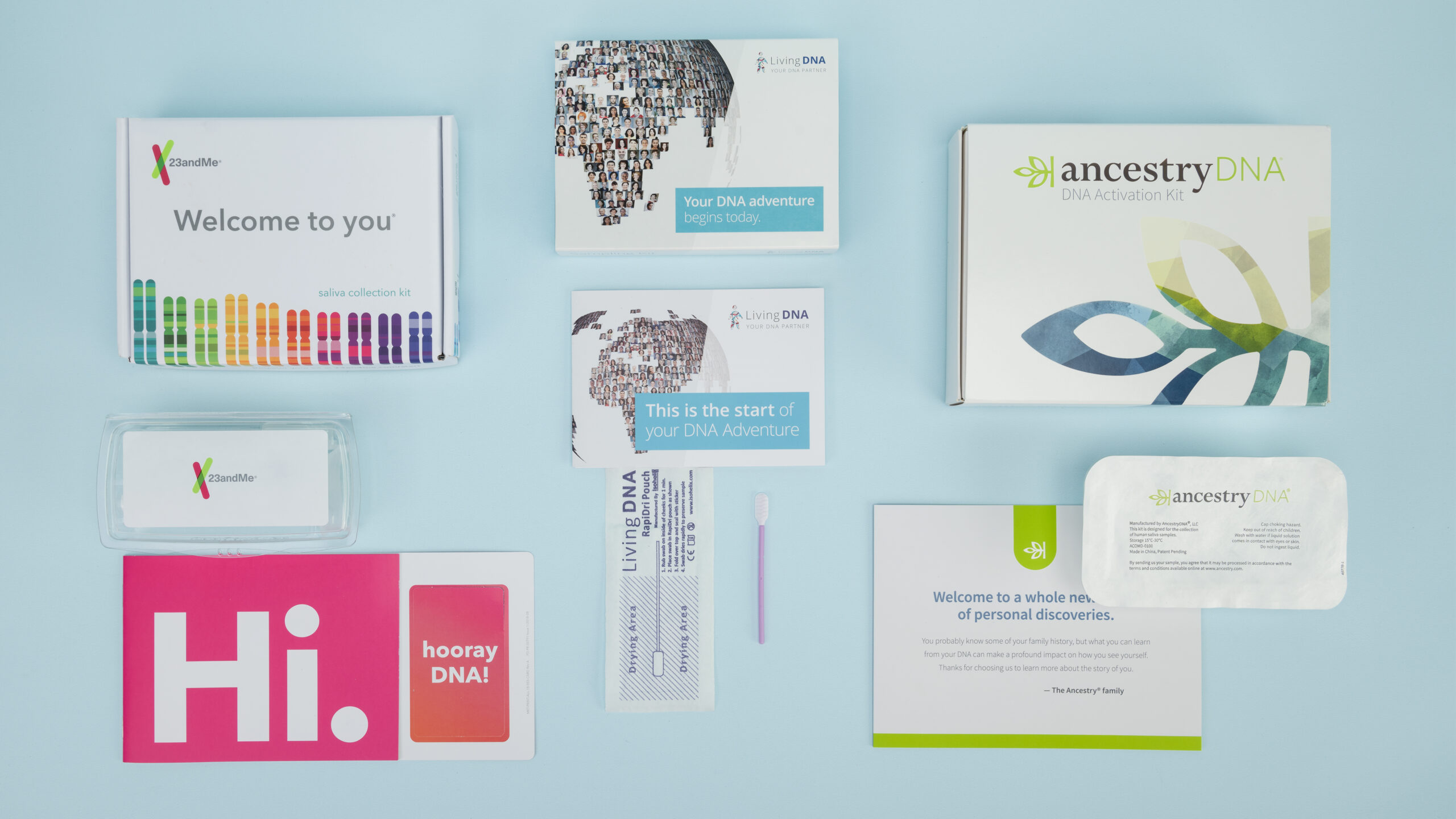 Best DNA Kit
Don't miss out on the opportunity to learn more about yourself. Read our best DNA test page to find the best one for you.
Why Take A Drug Test At Home?
At-home testing offers a private and convenient way to check for certain drugs in a person's urine. These tests are sold online, and you don't need a prescription.
It saves you the trouble of having to visit a doctor or a laboratory for drug testing.
The presence of drugs suggests they were recently used, which may indicate drug abuse or relapse. However, this isn't always the case.
Some drugs are easily cleared by the kidneys, so a person may easily test negative for these drugs.
Some drug tests reveal a person's compliance with treatment programs, such as pain management therapy and alcohol detoxification.
Other companies offer at-home drug tests for forensic use. Law enforcement uses them to look into any potential illegal drug use.2
Drug tests are also often mandatory for employment. Employers may ask applicants to take a test before hiring or provide drug screening for their employees.
What At-Home Drugs Tell You
At-home drug tests tell you which drugs are in a person's urine.1
While alarms don't need to be raised over every drug detected in an at-home test, signs of drug abuse are often what people look for.
Drugs of abuse are illegal drugs used for the purpose of eliciting a "high." Drugs of misuse are prescription medications that are taken in ways and in amounts not recommended by a doctor.
At-home drug tests check for one or several drugs, including:1
Amphetamines (AMP)
Barbiturates (BAR)
Benzodiazepine (BZO)
Cannabinoids or Marijuana (THC)
Cocaine (COC)
Ecstasy (MDMA)
Methamphetamine (MET)
Opiates (OPI)
Oxycodone (OXY)
Phencyclidine (PCP)
Tricyclic antidepressants (TCA)
Some kits also test for other commonly abused drugs like fentanyl and tramadol.
Testing positive for illegal drugs and prescription drugs (even without a prescription) sometimes suggests that the testee has a drug use disorder.
A doctor can confirm if there is drug abuse, drug dependence, or drug addiction. They will order more tests and look into a person's medical and family history.
Compliance With Medications
Some tests also check for other drugs, such as:
Buprenorphine (BUP)
Methadone (MTD)
Propoxyphene (PPX)
Drugs and substances are classified into "schedules" based on their acceptable medical use and potential for abuse. When misused, these drugs can cause physical and psychological dependence.3
The lower the schedule, the higher the potential for abuse.
Schedule II drugs such as MTD carry a high risk for abuse. Schedule III and IV drugs like BUP and PPX have a lower potential for abuse but are still dangerous.
Testing positive for these drugs isn't always a bad thing. BUP, MTD, and PPX are used to treat pain and Opioid Use Disorders (OUD) such as methadone and heroin addiction.
If you're on Medication Assisted Treatment (MAT) or pain management therapy, taking these drugs as prescribed produces positive results.
When it comes to these drugs (as well as others used for treatment), further testing is often required to determine whether it's substance abuse.
This is because at-home tests only check for the presence of certain drugs.
They can't tell you how much of a certain drug is in a person's urine or how long they've been using it before the test.1
Tampered Results
Besides testing for commonly abused drugs, some test kits check for adulterations like creatine, nitrites, and oxides.
The presence of adulterations suggests that the urine sample was tampered with to produce false negative results.4
How At-Home Drug Tests Work
Most at-home drug tests sold online are self-testing kits. They usually include:
Testing cups
Testing strips (dipsticks)
Temperature strips
They sometimes also include disposable plastic gloves for the sake of hygiene.
The temperature strip in your test kit ensures the sample is fresh and valid for testing. It's usually built into the urine collection cup (if there is one).
Taking these tests is as simple as peeing into the cup, dipping the testing strips into the sample for a few seconds, and reading the results after five minutes.
Depending on the number of lines that appear or how they change color, these may indicate a positive, negative, or invalid result.
Some at-home kits include confirmation testing. Here, a laboratory will test urine samples that were self-collected at home.
These tests can tell you the amount of the drug tested and include interpretations of your lab results.
How to Interpret Your At-Home Drug Test Results
When using an at-home drug test, you should read the bands on the testing strip using the instructions on the kit.
The color or number of these bands may indicate the following:
Positive test result – This suggests the use of the tested drug. It may be a sign of drug abuse or that a person is not taking their medications as prescribed.
Negative result – This means that the drug being tested is either not present in the sample, or there isn't enough of it to produce a positive result.
Invalid result – The sample provided isn't suitable for drug testing. It may be contaminated or insufficient. You need to retake the test with fresh urine.
Negative test results can happen if you're not taking the tested drug or if the last time you took the drug was too long ago to be detected. Remember that certain drugs have a specific detection window in order to reflect a positive result.
"Negative results can also arise if there was only a small amount of the drug taken and if the drug is easily broken down by the body," says Dr. Mira.
False negatives may also occur if the sample is tampered with or the drug testing kit expires.
When it comes to unclear results, such as a faint test line on your testing strip, it may help to retake the drug test. Make sure you follow all the product instructions in your test kit to get the most accurate results.
Are At-Home Drug Tests Accurate?
Yes. At-home drug tests that are CLIA-waived and FDA-cleared provide accurate results. They can detect drugs in urine and have a low risk of error.
However, confirmation testing is still needed. Certain foods, drinks, dietary supplements, and medications can affect the accuracy of test results.1
Pros & Cons Of At-Home Drug Testing
There are several pros and cons to at-home drug testing.
Pros of at-home drug testing
They're a practical and private way to check your loved ones for early signs of drug use and relapse.
There's no need to visit a doctor, a laboratory, or a drug testing facility. These tests can be taken from the comfort of the home without strict monitoring.
They're non-invasive and only require urine samples. Since these are rapid self-test kits, results are available within minutes.
Cons of at-home drug testing
At-home tests only check for commonly abused drugs. They can't detect all drugs of abuse, including new variants and less common drugs.
Your home environment is not as controlled as a laboratory, which may lead to more human error when it comes to handling your urine test, mailing in your sample, etc.
False positives can occur, as they can with lab testing.
Remember that even if a person tests positive for a drug, it doesn't mean they're abusing it. Follow-up laboratory tests are still needed to confirm the results.
What To Do After Taking A Drug Test At Home
If your loved one tests positive for one or more drugs, you'll have the opportunity to get them the help they need at the earliest time possible.
You can schedule an appointment with a doctor who can order more tests, evaluate their condition, and provide guidance on the next steps.
Drug use disorder can affect a person's brain and behavior in such a way that it becomes difficult for them to stop using drugs despite their negative effects.
Over time, drug tolerance, addiction, or dependence can happen.
"Tolerance is when the body doesn't react to the usual dose of drugs like it used to. Dependence is when a person cannot function appropriately without the drug, and addiction is associated with signs and symptoms of overdosage," says Dr. Mira.
This can lead to consequences in their health, relationships, finances, and professional life, such as:
Marital issues
The loss of a job or a home
Triggering or worsening mental health conditions
Increased risk for infectious diseases
Getting involved in motor vehicle accidents
Cardiovascular disease
Drug overdose
Death
Detecting early drug use can help you avoid these problems or keep them from getting worse. Drug addiction is a familial and societal problem.
Doctors can advise if your loved one needs withdrawal management and drug rehabilitation. They can also provide access to additional resources, support groups, and sober homes that will allow them to recover safely.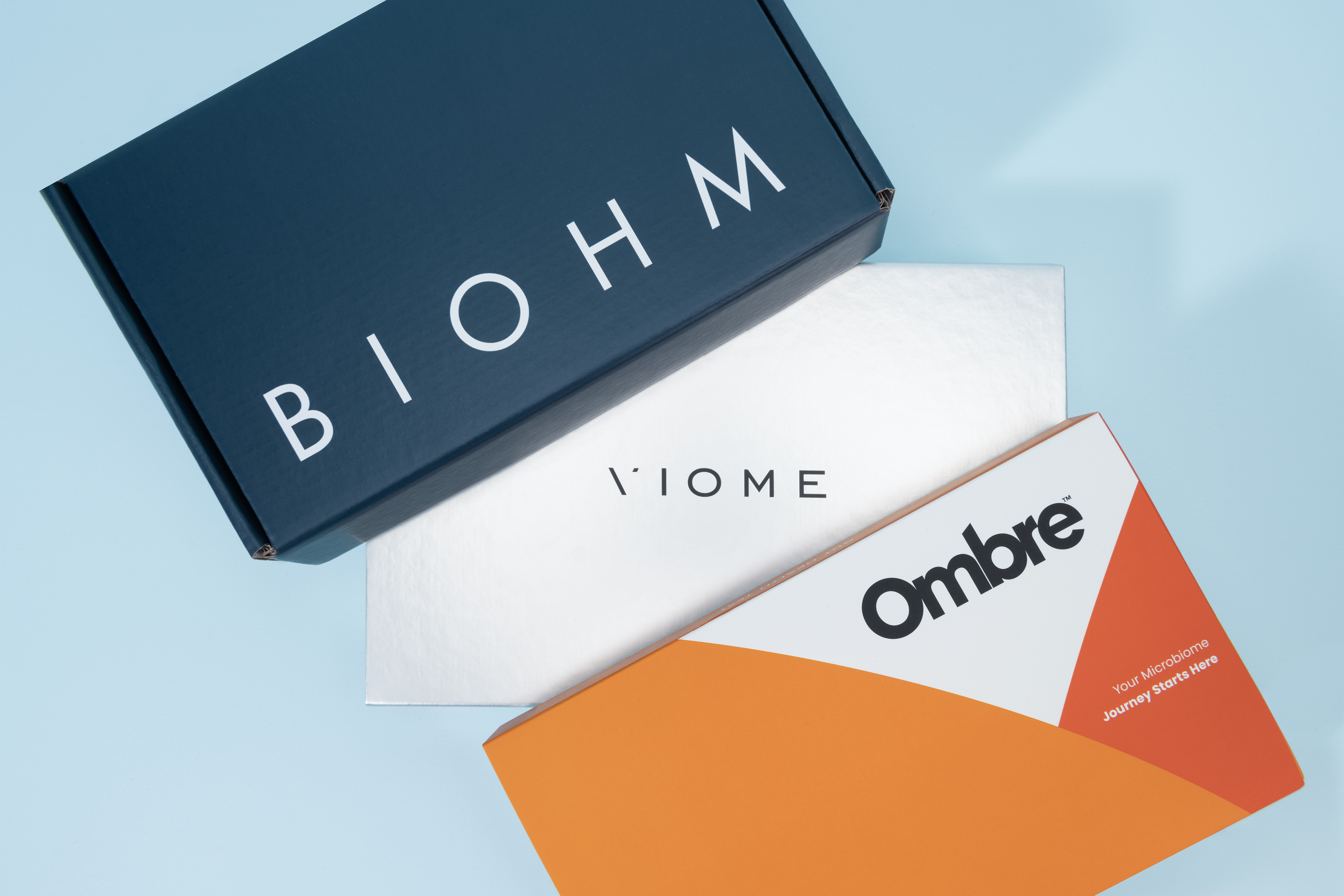 Best Microbiome Test
Looking for the best microbiome kit on the market? Look no further! Our review round-up page has all the information you need to make an informed decision.