If you want a DNA test that will provide the best odds of finding ancestors or potential relatives, you should try Ancestry's DNA test.
Ancestry used to publish genealogy magazines and books in 1983. It was one of the first companies to computerize family history. 
In 2012, Ancestry offered its first DNA testing kit called AncestryDNA. It's directly tied to Ancestry's family tree service. 
Since then, it has become a powerful tool for finding long-lost relatives, tracing your genealogy, and uncovering ethnic origins.
Quick Facts on AncestryDNA
Largest for-profit genealogy company in the world
Massive database with more than 20 million users
Access to over 30 billion historical records
Autosomal DNA test for better accuracy
Saliva sample instead of swab sample
Over 1,500 global regions for estimating ethnicity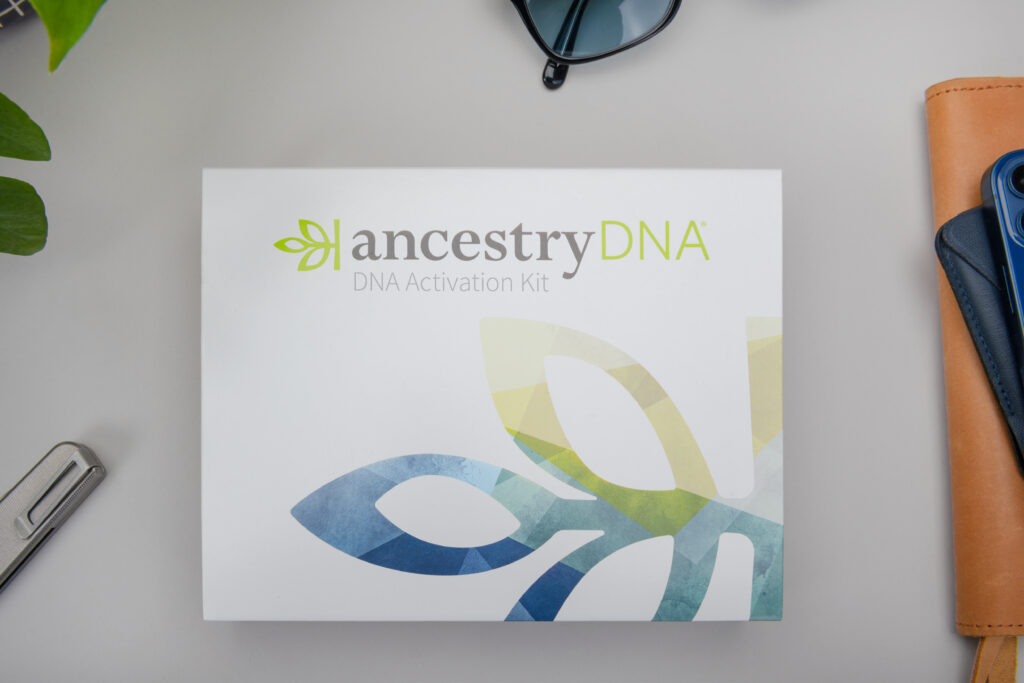 Ancestry currently has the most extensive database and the most number of users among major DNA testing companies. 
As of 2021, it has 30 billion historical records and over 20 million people in its network.
In 2022, AncestryDNA expanded its services to more than 80 countries throughout Asia, Africa, Europe, South America, and North America.1
This makes Ancestry's DNA testing kit perfect for people who want to learn about their family histories or find family connections.
In this Ancestry review, let's look at the company's products and features, as well as the positives and negatives of this popular DNA testing service.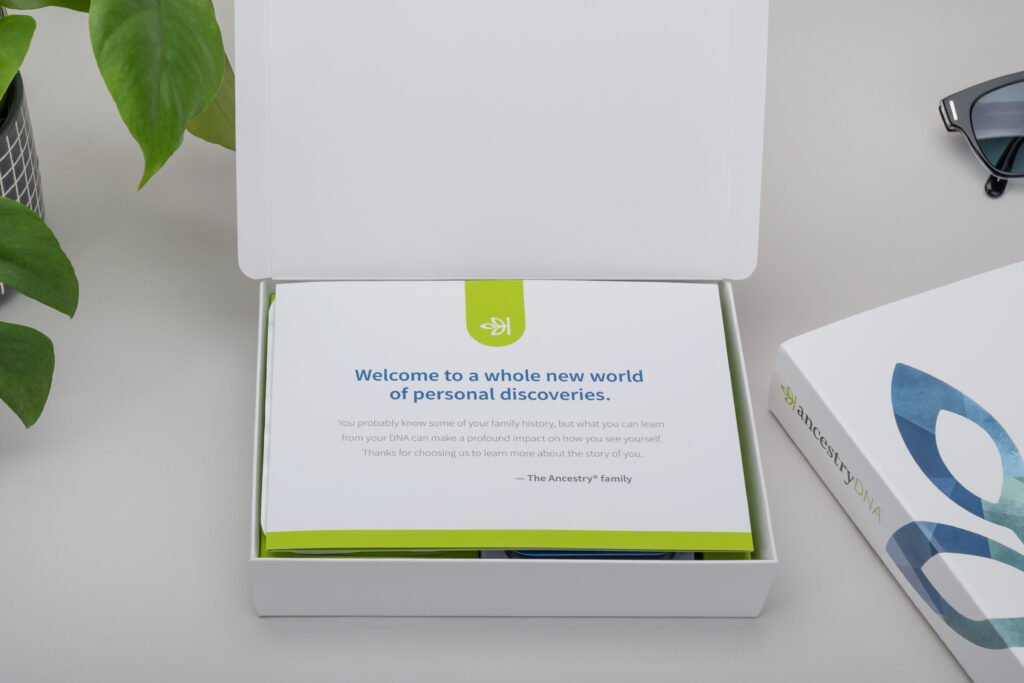 Ancestry DNA's Products & Prices
Ancestry offers 3 DNA tests on genetic ancestry and other services:
Ancestry DNA Testing Kits
AncestryDNA: Performs DNA matches to help you learn about your ethnicity and where your family is from. Costs $99.
AncestryDNA + Family Tree Package: Includes everything in the AncestryDNA Kit plus a World Explorer Membership. This gives you 3-month access to Ancestry's U.S. and international records. Costs $100.
AncestryDNA Traits + All Access Package: In addition to tracing your origins and ethnicity, this test identifies genetic traits that influence your health and appearance. You also get 3 months of access to Ancestry's U.S. and international records, a Newspapers.com subscription, and Fold3's military records. Costs $199.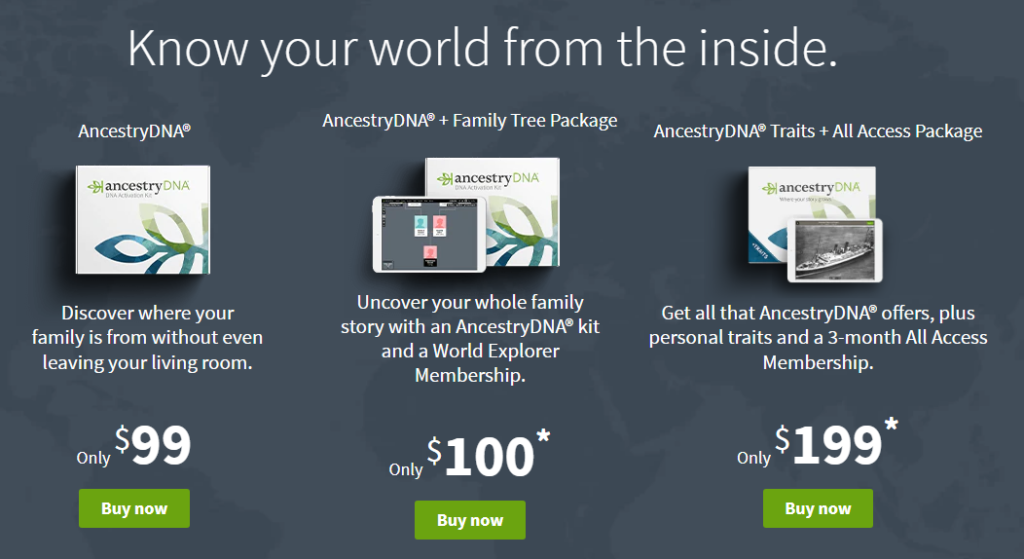 AncestryDNA Membership & Services
If you want access to Ancestry's massive collection of historical and family resources, you can take advantage of the 3-month subscription included with your kit.
If you're not a member, you can subscribe any time before or after you take their test.
When your membership expires, AncestryDNA will automatically renew you for a 6-month subscription — which you can pay monthly or upfront to save money.
U.S. Discovery: Provides access to Ancestry's U.S. records. Costs $24.99 per month (paid monthly) or $21.99 per month (paid upfront).
World Explorer: Provides access to Ancestry's U.S. and international records. Costs $39.99 per month (paid monthly) or $32.99 per month (paid upfront). 
All Access: Provides complete access to the records of Ancestry.com, Newspapers.com, and Fold3.com. Costs $59.99 per month (paid monthly) or $49.99 per month (paid upfront).
These monthly services let you expand your family tree and connect with your DNA matches.
They are not cheap. However, paying upfront for 6-month memberships will save you $18 to $60. 
There's also a 14-day free trial period if you want to see if the subscriptions are good.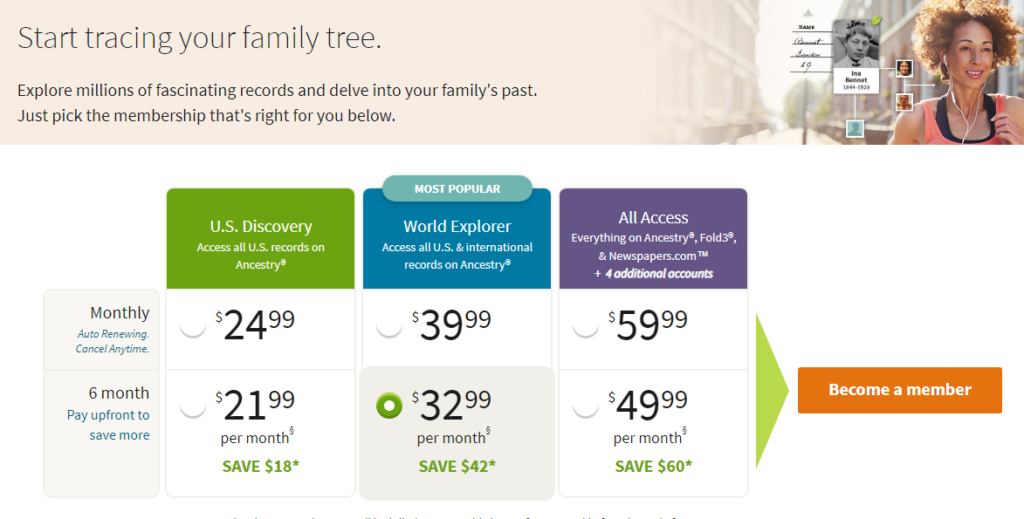 AncestryDNA's Testing Process
You must create an Ancestry account before you order an AncestryDNA kit. If you already have an account, you can use the same login.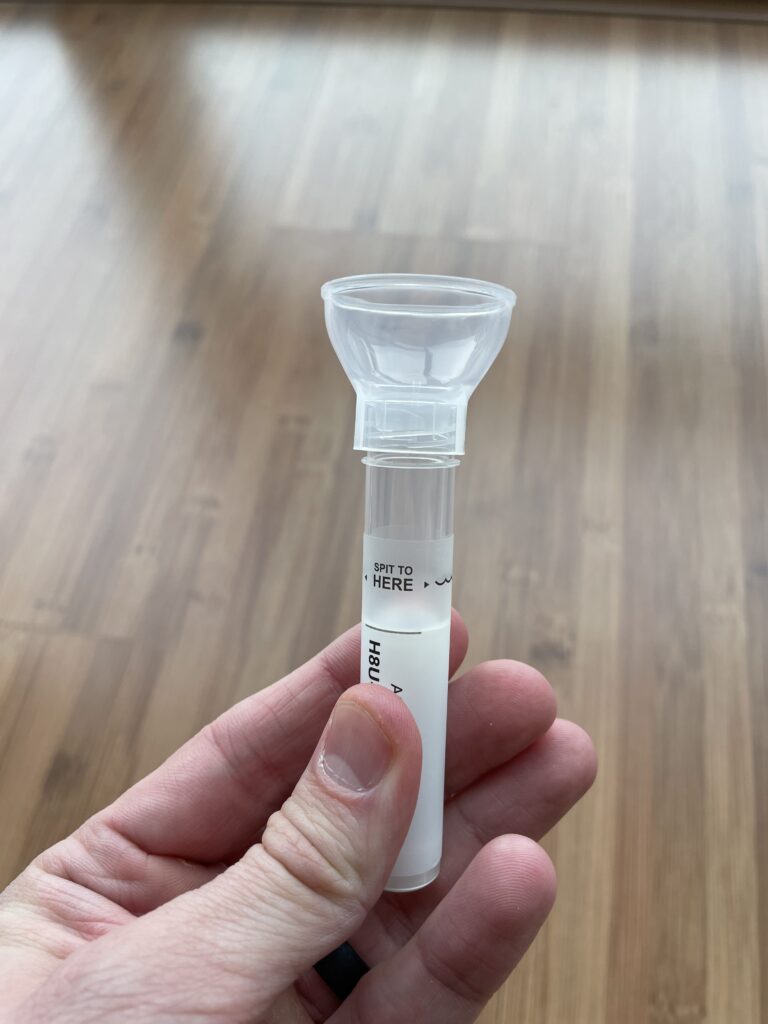 The AncestryDNA kit contains: 
Saliva sample collection tube
Stabilizing fluid
Instruction booklet
Collection Bag
Prepaid return package
Once you receive your DNA kit, you need to activate it online using its unique code. This code keeps your sample anonymous. Use this code to track your sample. 
Once you've activated your DNA kit and set up your account, it's time to extract your DNA sample:
Do not eat, drink, or smoke for 30 minutes before collecting your saliva sample.
Fill the tube up with saliva. This looks intimidating at first, but your saliva sample will end up being less than 1/4 of a teaspoon.
Take off the funnel and replace it with a cap full of stabilizing fluid.
Tighten the cap to release the stabilizing fluid into the spit sample.
Shake the tube for at least 5 seconds. This is to make sure the sample mixes with the stabilizing fluid well. Place the tube in the collection bag and mail the completed DNA test to AncestryDNA. Hold on to the card to retain your activation code.
Wait for 6 to 8 weeks to receive your DNA results. (Mine took 16 days.) Ancestry will email you updates as your sample is processed.
The testing lab will extract and analyze your sample. It will generate raw DNA data and compare it to 30 billion records, reference populations, and other data points.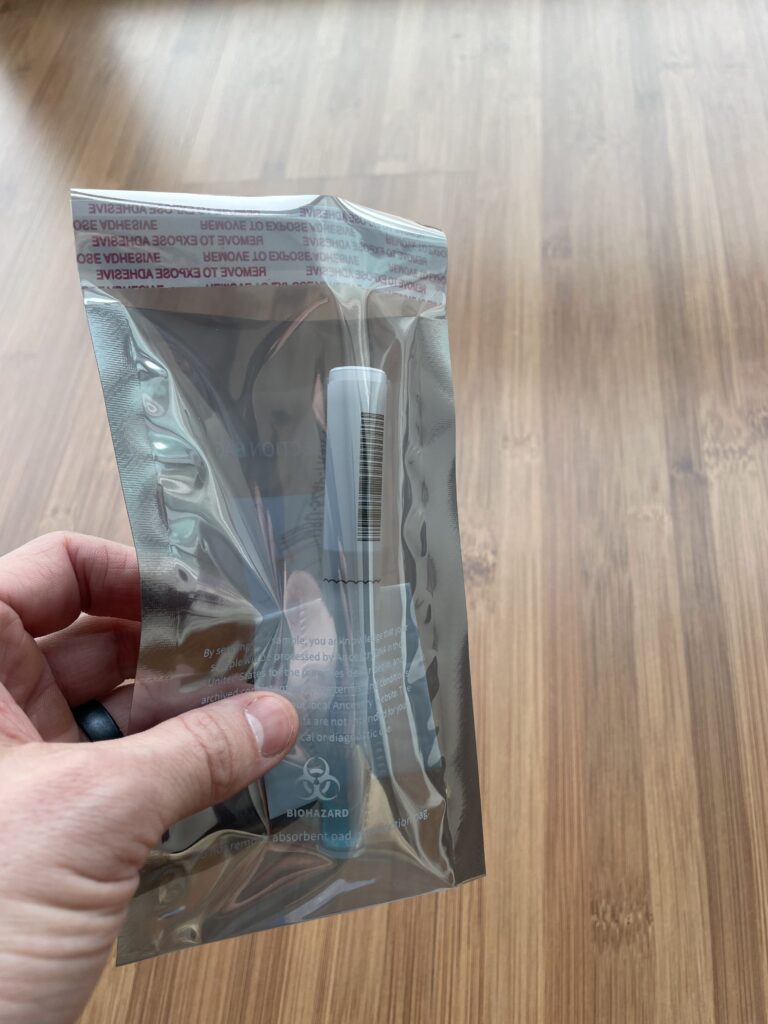 AncestryDNA uses autosomal DNA testing. It doesn't test for mtDNA (mitochondrial DNA) and Y-DNA (Y chromosome). Thus, it cannot track your maternal and paternal lines.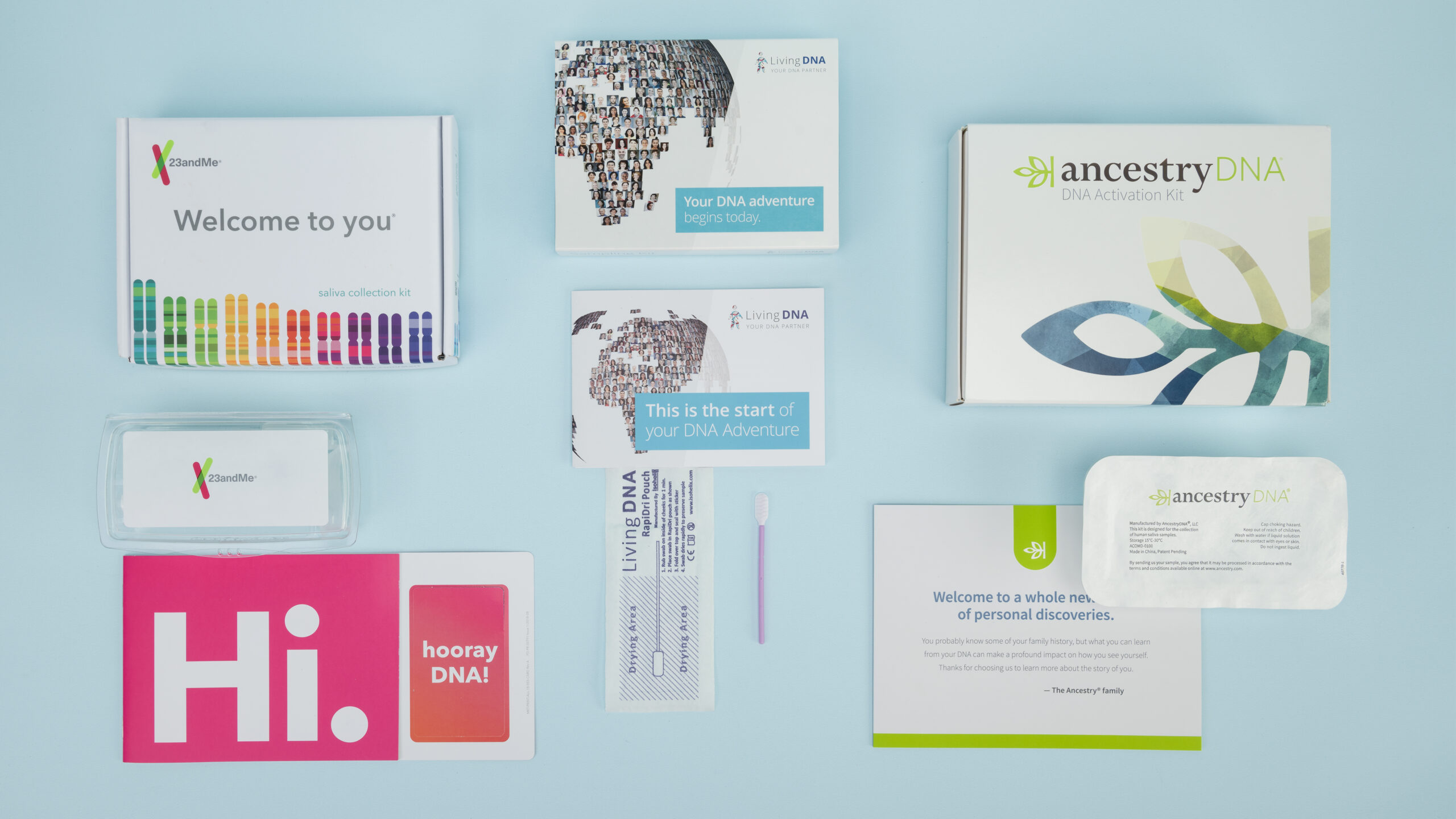 Best DNA Kit
Don't miss out on the opportunity to learn more about yourself. Read our best DNA test page to find the best one for you.
Ancestry Features
Here's what you get with your subscription and Ancestry DNA test results:
Family Tree
Under the "Trees" tab, you can create a family tree. You can populate it with family members using Ancestry's public records and the trees created by other users. 
However, accessing public records is a subscription service and not included with AncestryDNA and AncestryDNA Trait kits.
These subscription services are not cheap. You have to pay $24.99 to $49.99 every month, depending on the databases you want to access.
Search
Under the "Search" tab, you can look for people in Ancestry's public records with no need for any genetic information.
You can search for known ancestors. You can use public records to learn things like where they got married, where their children were born, and if they served in the military. 
Once again, accessing public records is behind subscriptions.  
Ancestral Origins & Ethnic Background
AncestryDNA appears to be strongest in analyzing geographic origins and identifying potential relatives. 
The "DNA" tab provides full results of your genealogy. It includes two important reports: 
DNA Story: It shows a map of where your ancestors possibly lived, your genetic ethnicity estimates, and communities. 
DNA Matches: This allows you to see your matches and be identified as a potential match. You will get information about relatives you may or may not know as long as they took the AncestryDNA test.
Ancestry Traits
AncestryDNA Traits kit has an add-on feature called "Traits." 
It tests for more than 35 traits, broken down into four main sections: 
Nutrients (like beta-carotene, omega-3, vitamins B12, C, D, and E)
Fitness (like endurance, heart rate recovery, and muscle fatigue)
Sensory (like alcohol flush, caffeine consumption, and lactose intolerance)
Appearance (like eye color, freckles, hair loss, color, or type)
These traits are estimated from DNA alone. They are not as robust as the genetic health test you can get from 23andme or other DNA testing services. 
Ancestry used to offer a DNA test called AncestryHealth. It checks for genetic risks and carrier status. 
However, this feature was discontinued in 2021. Ancestry chose to "focus on family history," which remains the company's core strength. 
Other Features of Ancestry DNA Tests
ThruLines: Uses Ancestry trees to suggest how you may be related to your DNA matches through common ancestors.
Personal Discoveries: An optional feature where you fill in surveys about yourself and your family. AncestryDNA uses the information to improve its products and create new features.
Download DNA Data: You can download your raw DNA data in a text file format. You can upload this raw data to other sites. However, you cannot upload DNA data from other websites to Ancestry.
My AncestryDNA Test Results
Here's what you can expect from your Ancestry results:
Ethnicity Estimates
My ethnic regions are based on comparisons of my DNA with AncestryDNA's reference populations.  According to the company, it looks at around 1,000 sections of the user's DNA.
Ancestry assigns each DNA section to the ethnic region with a close resemblance. The estimates are expressed in percentages. 
Here are my ethnicity estimates. I can access them through "DNA" > "DNA Story." 
My DNA looks similar to people from these six regions: 
Norway (27%)
Sweden and Denmark (25%)
Germanic Europe (22%)
Finland (15%)
England and Northwestern Europe (9%)
Wales (2%) 
This doesn't mean I am 27% Norwegian. It's saying that I may have inherited 27% of my DNA from ancestors who came from Norway.
My DNA Communities
Communities show you places where your most recent ancestors may have originated from.
I got six communities:  
Central and Southern Finland
Central and Northern Germany
Early Wisconsin Settlers
Michigan Settlers
Southeastern, Central, and Northern Norway
Upper Midwest Settlers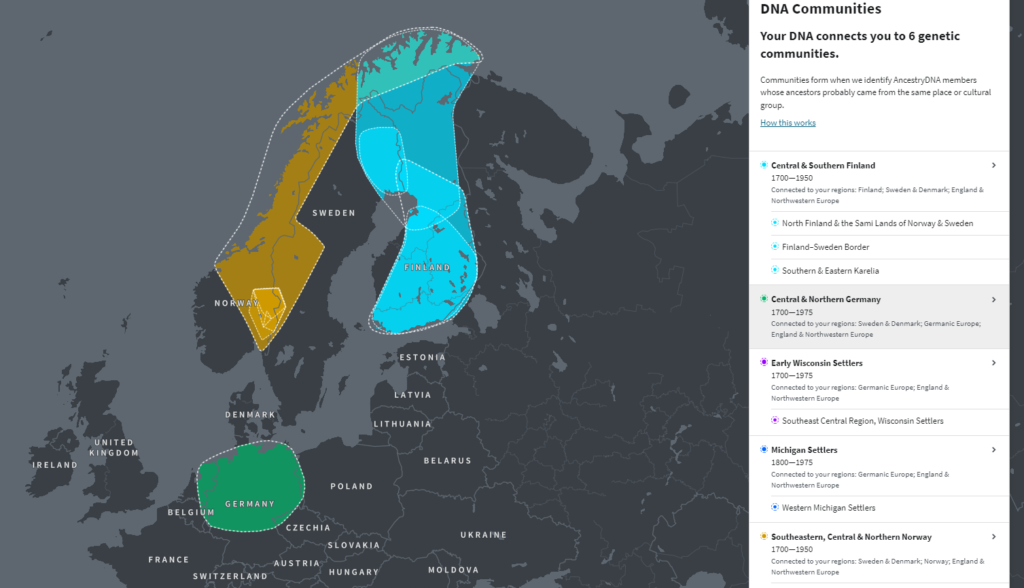 Compared to ethnic regions, communities will connect us to more recent and specific populations and locations.
Like my ethnicity estimates, I can access my communities through "DNA" > "DNA Story." 
My DNA Matches
Once your DNA data is processed, AncestryDNA will search its database for DNA matches. This action happens regardless of whether you have a linked family tree on Ancestry. 
You can control how much personal information you can share with potential matches. Unless your matches have a public family tree or profile, you can see their display names only. 
Here's what my DNA matches look like. I can access them through "DNA" > "DNA Matches."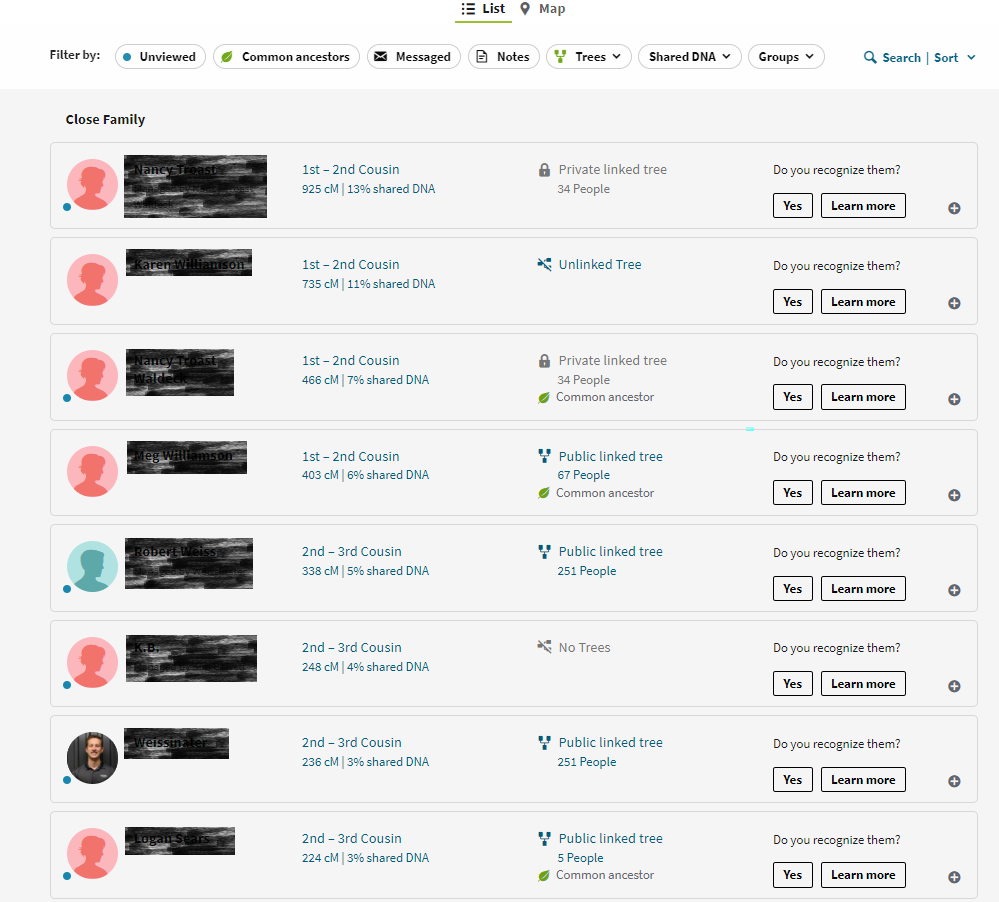 Unfortunately, this feature is hidden behind a paywall. You can't enjoy this feature unless you choose one of Ancestry's subscription services. 
My Ancestry DNA Traits Review
Traits can be accessed through "DNA" > "Traits." For each attribute, the person can confirm whether AncestryDNA hits the spot. 
Here are some examples of my reports. 
In my omega-3 report, it says I have typical omega-3 levels. It also contains genetic information and where I can get my omega-3 dose.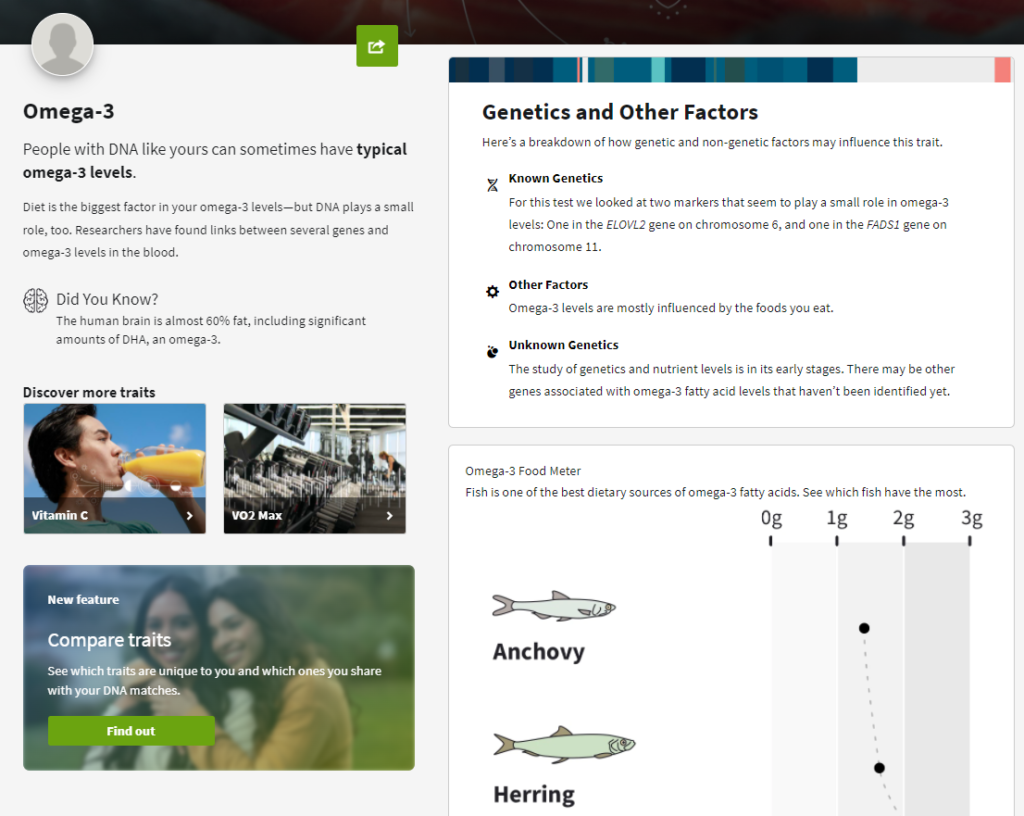 Here's my alcohol flush. It provides similar information about my omega-3 status. This time, there's a percentage of users who have the same level of alcohol flush.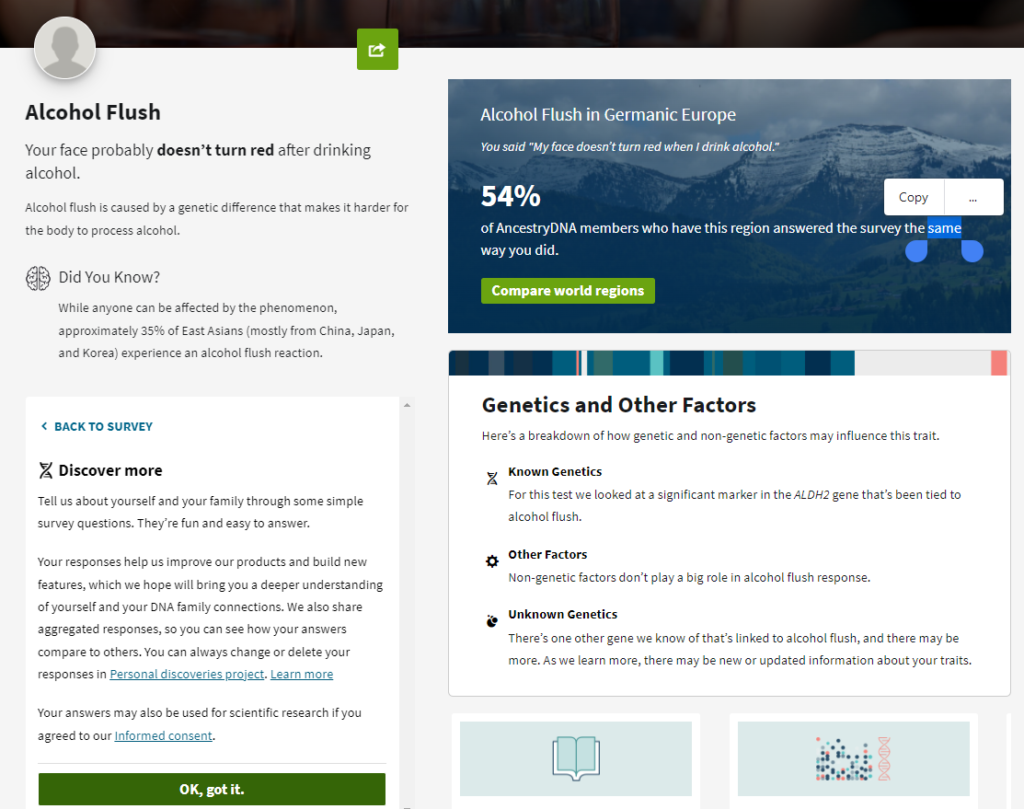 As I looked at my reports, at least half of them were accurate. 
Nevertheless, this feature is not as robust as the genetic health test you can get from 23andMe or other DNA testing companies. 
How Accurate Is Ancestry DNA?
AncestryDNA has the largest DNA database among its competitors. Having more genetic data increases your odds of getting an accurate DNA match or ethnicity estimate.
According to Ancestry, each genetic marker it tests has an average accuracy rate of over 99 percent.2 However, this can be misleading.
Remember that potential DNA matches are limited to Ancestry's user database. It can only compare your DNA to people who have taken their tests.
Since Ancestry is still expanding to more locations around the world, the accuracy of their tests will depend on the regions your DNA is being compared to. 
DNA results may also vary for each individual. Still, it can give you an idea of where your ancestors lived and help you find possible relatives.
Accuracy of Ancestry DNA Ethnicity Estimates
As of 2022, AncestryDNA compares your genetic information with the DNA of people from over 1,800 global regions. This includes:
114 regions from Africa
136 regions from America
68 regions from Asia
1,501 regions from Europe
8 regions from Oceania
36 regions from West Asia
Using percentages, it predicts your ethnicity based on how much of your DNA matches with these locations. You can check out the complete list of regions on this page.
The accuracy of ethnicity percentage estimates depends on the region your DNA is being compared to. Since most of Ancestry's reference panel is from Europe, it may be more accurate for people of European descent.
As Ancestry expands to more countries, it will update your results. This can cause your ethnicity estimates to change and become more accurate over time.
In general, ethnicity estimates provide better accuracy on a continental level, such as Asia and America. But when it comes to specific regions, it may be less accurate.
Accuracy of Ancestry DNA Communities
AncestryDNA compares your DNA with members from different locations around the world. When it finds people with similar genes, it suggests you're genetically related.
This is how Ancestry assigns you to communities. The more genetic similarities you have with people from one place, the more likely you have common ancestors.
Ancestry uses the percentage of shared DNA to tell you how confident it is with your results:
Very Likely — you share the most DNA with these communities, so there's a high chance that some of your ancestors came from this place
Likely — you share significant DNA with these people, so there's a moderate chance you have common ancestors
Possible — you share some DNA with these communities, so there is a small chance that your ancestors originated here
The accuracy of Ancestry's Communities depends on the amount of genetic data it has from a given location. As members continue to grow, your results may change.
Accuracy of Ancestry DNA Matches
When looking for possible relatives, Ancestry states that its accuracy is high up until the third or fourth cousin. It uses a special algorithm to filter out pieces of shared DNA that look identical even if you don't have common ancestors. 
Things get a little trickier when it comes to assigning relationships. Parent-child or sibling relationships are okay. Other connections are harder to set.
Is My DNA Data Safe with AncestryDNA?
Ancestry says on their privacy page that you own your genetic data and personal information. To help secure your data and ensure your privacy, AncestryDNA:
Stores your DNA test results in a secure database
Doesn't allow the lab processing your DNA results to know who you are
Stores the DNA sample securely
Doesn't share your DNA data unless compelled by law enforcement
Allows you to delete all of your AncestryDNA test data
Still, there are some minor risks involved when you submit your DNA samples to genetic testing companies such as Ancestry.
For example, they can provide your information to law enforcement if they are legally required. You can read more about Ancestry's privacy policy here.
A few more points regarding this service will help you make an informed decision before deciding to do your genetic testing with AncestryDNA:
The testing company is incredibly popular among donor-conceived individuals. It is something to consider if you have ever donated genetic material (sperm/egg).
AncestryDNA outsources its DNA sequencing to Quest Diagnostics, while other genetic testing companies use in-house solutions.
The testing service is in an active partnership with Calico, a subsidiary of Google, to drive longevity research through data-sharing and collaboration.
Ancestry DNA vs. Competitors
Here are our AncestryDNA reviews on how it compares to competitors:
Ancestry DNA vs. 23andme
Where 23andMe has a strong focus on health testing, AncestryDNA puts more of an emphasis on ancestry DNA testing.
Unlike 23andMe (which runs autosomal, Y-DNA, and mtDNA tests), Ancestry only performs autosomal DNA tests. You can't confirm maternity or paternity with Ancestry. 
Ancestry DNA vs. MyHeritage
Ancestry competes with MyHeritage when it comes to historical records and the ability to build a family tree. 
However, it's not much of a competition when it comes to the sizes of their databases. Ancestry has more than 20 million users, while MyHeritage only has 5.5 million. 
Both companies offer ancestry testing and the ability to build a family tree. But with Ancestry's massive database, you are more likely to find better results with Ancestry.
Ancestry DNA vs. Living DNA
AncestryDNA only tests autosomal DNA. LivingDNA's ancestry test kit has autosomal, mtDNA, and Y-DNA. 
LivingDNA can give a detailed breakdown of a person's ethnicity into more regions.
Ancestry offers a more comprehensive DNA matching where you can find more possible relatives who also took the AncestryDNA test.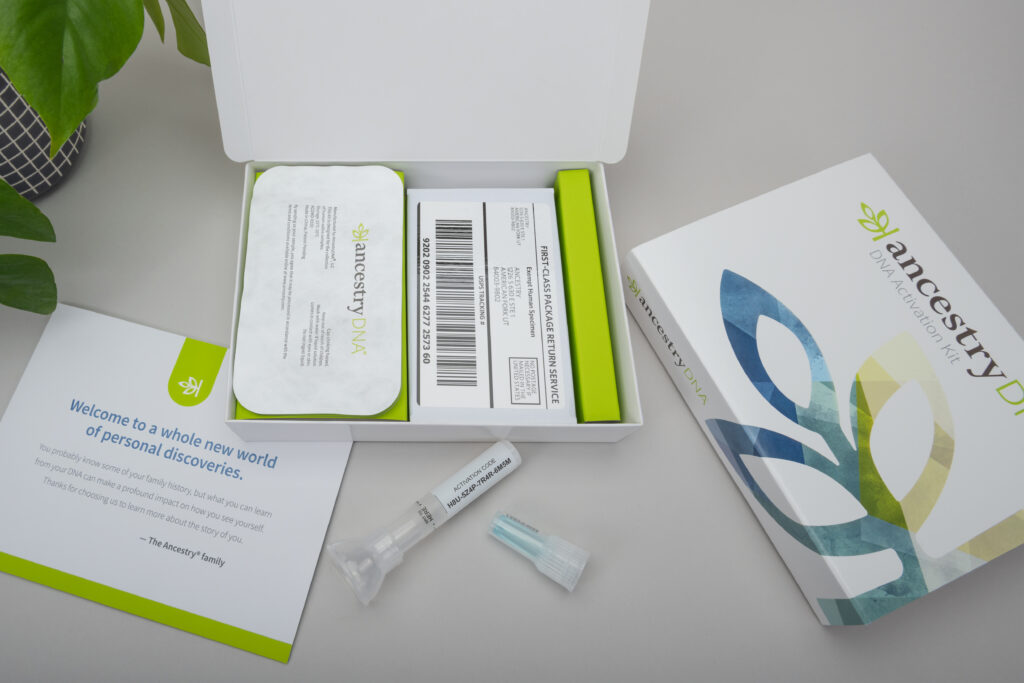 Is Ancestry Worth It?
Ancestry's DNA test is great for learning more details about your heritage. 
But ultimately, with so many features hidden behind an expensive monthly payment, the service isn't worth your time or continued investment.
23andMe does a much better job presenting the data and giving you more actionable information.
Still, AncestryDNA is a superb way to learn about your ancestry.
It is easy to use. It has comprehensive online tools. It's cost-efficient. 
For people seeking distant cousins or even biological parents, the company's DNA database of 20 million users increases the odds of successful matches.
If you're already an Ancestry member, it's worth adding AncestryDNA. It's an excellent tool if you want to build and expand your family trees.
The business continually adds new features and updates your ethnicity results as they accumulate data.
But if ancestry and family trees are not your primary concern, you should look into 23andMe or other DNA testing companies.
Ancestry DNA Pros
Easy-to-understand, continually updated results
Have the largest DNA database (meaning higher chances for DNA matching) 
30 billion historical and family records to build and expand your family tree
Over 1,500 global ethnic regions for estimating ethnicity
Ability to download raw DNA data
Ancestry DNA Cons
Health traits are not as robust as health testing from other DNA tests (like 23andme)
Access to public records locked behind paid subscription services
Subscription packages are not cheap
Can't differentiate between paternal and maternal lines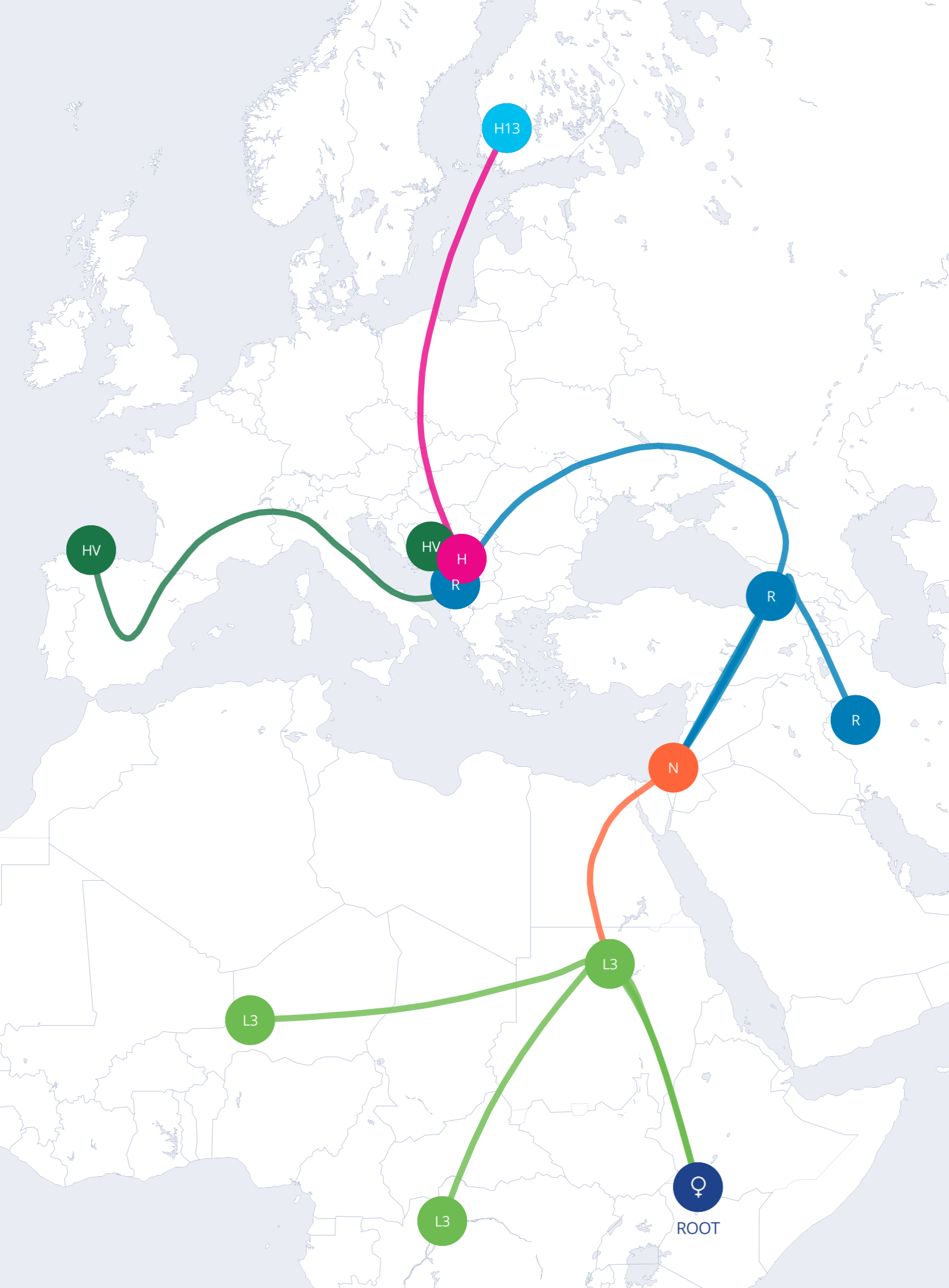 The Best DNA Test
Looking for a DNA test that's accurate and can tell you about your health and heritage?