If you're looking for a DNA test with a massive database that'll give you the best possible odds of locating any lost potential relatives or to help you learn more about your family history, then look no further than AncestryDNA!
With the biggest database, AncestryDNA has more DNA samples on file than its competitors — with 23andMe coming in second.
However, the two testing companies are vastly different, with entirely separate missions and goals.
Where 23andMe has a strong focus on health and disease, AncestryDNA puts more of an emphasis on ancestry tests.
Their DNA results look into your family tree, focusing on your deceased and living relatives. This is done by comparing your DNA sample to their 20 billion historical records, reference populations, and data points. Therefore, AncestryDNA tests are perfect for any amateur genealogists who are anxious to delve into their family histories or find any lost family connections!
In this Ancestry.com DNA test kit review, we'll explore the positives and negatives of this popular DNA testing service.
We'll get to the bottom line, and answer once and for all if the Ancestry DNA test kit is worth your hard-earned cash.
In this Ancestry.com DNA review, we'll give you a brief overview of their DNA testing kits, which they offer both in one-time and subscriber models.
Additionally, we'll answer some core and popular questions about Ancestry DNA test kits, and give the verdict on whether or not they're worth your time and money.
Ancestry.com:
Is the largest for-profit genealogy company in the world
Provides access to 20 billion historical records
Has 3 million paying subscribers
16 million sequenced genomes in their database — largest in the world
Has sold more than 14 million DNA testing kits to customers
Quick facts:
| | |
| --- | --- |
| Sample Collection | Spit tube |
| DNA Testing Type | Autosomal |
| Speed | 6-8 weeks (mine took 16 days) |
| Privacy Protection | Strong |
How much does Ancestry.com's DNA kit cost?
AncestryDNA's testing kits will help you find any direct DNA matches you may have, your genetic information, and your ethnicity estimates, all at an affordable price.
To access their stores of DNA data and build expansive family trees, you will have to subscribe to their monthly service. However, there are discounted prices for 6-month memberships if you don't mind paying bi-annually.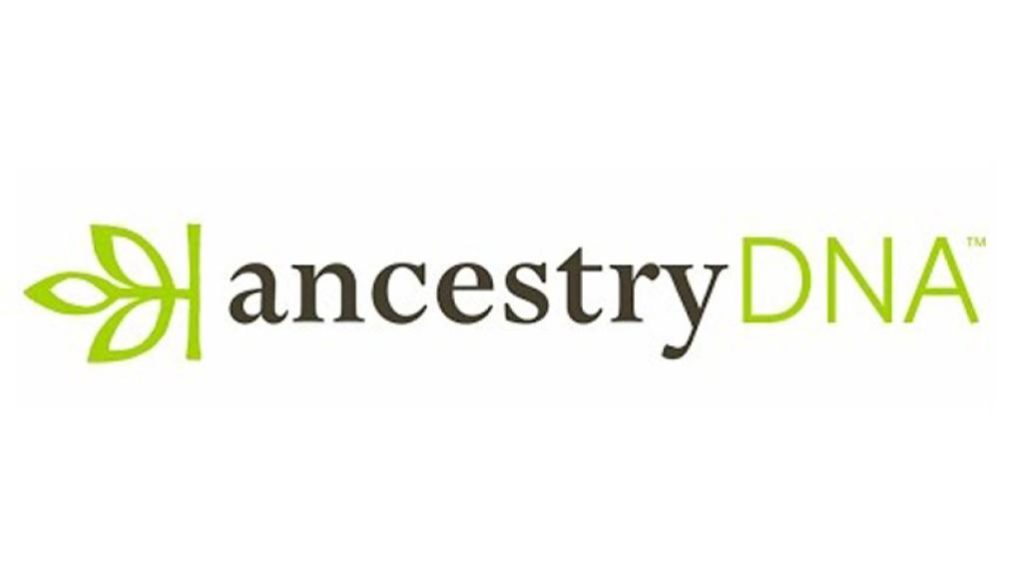 What is in the box?
The Ancestry DNA test kit contains the following:
DNA collection tube for a saliva sample
Stabilizing fluid
Instruction booklet
Collection Bag
Prepaid return package
As with all DNA test kits, you are not supposed to eat or drink anything for 30 minutes before spitting into the tube.
Send in steps
Fill the tube up with saliva. This looks intimidating at first, but your saliva sample will end up being less than 1/4 of a teaspoon.
Take off the funnel and replace it with the cap full of stabilizing fluid.
Tighten the cap to release the stabilizing fluid into the spit sample.
Shake the tube for at least 5 seconds – this is to make sure the sample mixes with the stabilizing fluid well. Place the tube in the collection bag and mail the completed DNA test to AncestryDNA. Hold onto the card to retain your activation code.
Wait for 6 to 8 weeks to receive your DNA results. Ancestry will email you updates as your sample is processed.
How is my privacy protected on Ancestry.com?
There are some minor risks when sending something as private as a DNA sample to a testing company.
Although these risks are ultimately a matter of the level of government regulation and your trust in the actions and choices of the company.
AncestryDNA has publicly stated that they won't cooperate with law enforcement requests unless legally required to. However, they did collaborate with law enforcement in 2017 on the murder of Jane Britton, a cold case from 1969.
Ancestry.com has its privacy policy posted on its site.
AncestryDNA:
Stores your DNA test results in a secure database
Doesn't allow the lab processing your DNA results to know who you are
Stores the DNA sample securely
Doesn't share your DNA data unless compelled by law enforcement
Allows you to delete all of your AncestryDNA test data
There are a few more points regarding this service that will help you make an informed decision before deciding to do your genetic testing with AncestryDNA.
The testing company is incredibly popular among donor-conceived individuals. It is something to consider if you have ever donated genetic material (sperm/egg)
AncestryDNA outsources their DNA sequencing to Quest Diagnostics, while many other genetic testing companies use in-house solutions
The testing service is in an active partnership with Calico, a subsidiary of Google, to drive longevity research through data-sharing and collaboration
 While it is by no means a final judgment on the company, AncestryDNA won a 2019 German Big Brother Award . This is the kind of award that companies try to avoid, as it recognizes "...government and private sector organizations...which have done the most to threaten personal privacy." 
While all at-home DNA testing companies face similar ethical concerns, AncestryDNA was particularly noted, "for exploiting an interest in genealogy to entice people into submitting saliva samples...to pile up a treasure trove of genome data for commercial research, because that is their actual business model."
The competition
The main competitors for AncestryDNA are 23andMe, LivingDNA, Family Tree DNA, and MyHeritage. AncestryDNA is perfect for both experienced and amateur genealogists, occupying the "look at your genealogy and connect with living relatives and distant family members" niche.
AncestryDNA has a large DNA database to help you connect with other family members or to fill in any blank spots on your family tree. In fact, when it comes to DNA data and historical records, it's hard to beat this company. 
LivingDNA and MyHeritage both don't give nearly as much ancestry information.
On the other hand, 23andMe differentiates itself by being FDA-approved and giving you health information as well (but, to be fair, AncestryDNA gives you some health info now in their health test).
The DNA results
Behind the scenes, AncestryDNA uses its advanced autosomal test and microarray technology to analyze thousands of DNA markers and genes. They highlight, organize, and map them for you to quickly reference in your test results. 
Unlike 23andMe, which runs an autosomal test, a Y-chromosome test and checks your mitochondrial DNA (mtDNA), Ancestry only gives you an autosomal test.
This limits the detection of certain traits and ancestry information. 
Cyber Monday Deals
ENDS SOON - Biggest Discounts of the Year
Now is the best time to get a DNA kit. Companies are running specials of up to 50%.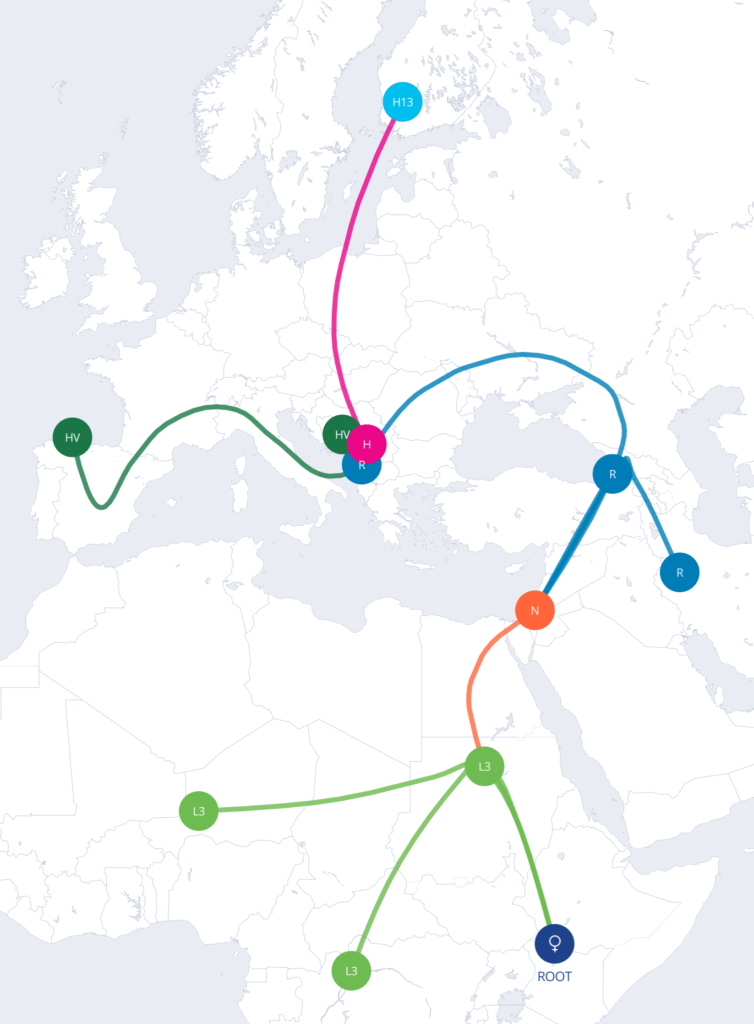 The Y-chromosome is only found in men and is passed through the paternal line. Mitochondrial DNA (mtDNA) is present in all cells, but can only be passed through the maternal line.
These differences are apparent when downloading your raw genetic data, as some critical genes and locations will not be included.
Ancestry.com sends you an email with your reports:
Once inside, there are a few places to go; your menu looks like this:
Trees
As a subscriber, you can immediately look at your family tree.
Ancestry populates your family tree with your family members using public records and the trees created by other users that have public access. However, this is a subscription service and isn't included with the Genetic Ethnicity or Health tests.
The service is not cheap, at $25 to $50 every month – depending on the extent of the databases you'd like to access.
Search
Search allows you to check public records for people, no using genetic information here!
You can start searching for known ancestors and pull public records telling you where they got married, their children, etc. However, once again this is all hidden behind the subscription-based 'Tree' paywall.
Your DNA
The other main portion of AncestryDNA is the ability to access your DNA ethnicity estimate results and genetic connections. You see a pie graph with an ethnicity quote and the number of DNA matches with other AncestryDNA members. 
You may also learn more about each ethnicity match and state, see how you compare to the aboriginal population, and read about their genetic diversity and population history.
Viewing the full results provides an ethnicity map of where your ancestors lived, and lets you see more detailed information about your ethnic matches.
In addition, you can also watch videos and read more about how Ancestry.com calculates the data from your DNA results and what they signify. Ancestry has some cool features that will show you the steps your DNA took to get to where it is now.
There are also many resources to assist you in learning more about each ethnicity match and state. An additional focus is on how you compare to aboriginal and Native American populations, with supplemental reading on their genetic diversity and population histories.
Unfortunately, the subscription paywall hides many of the cooler features, and you won't be able to access them without paying a fairly stiff monthly fee. However, considering the static nature of your DNA, many traits and results reported by Ancestry will not change and often do not require a second look.
Since most at-home DNA testing companies have a health focus, Ancestry has recently added Traits to their results options (as well as a new Ancestry Health test).
While 23andMe's Health section has definitely inspired these details, it is nowhere near as exciting or comprehensive as the offering from 23andMe.
From novelty to actionable, you can look at things like:
Nutrition Traits

Baseline Omega-3 levels
Variations in Vitamin C, D, and E requirements

Appearance Traits

Estimated Facial Hair Thickness
Impact of retained Wisdom Teeth
Chance of having a Cleft Chin
Estimated Finger length

Sensory Traits

Bitter Sensitivity
Cilantro Aversion
Sweet Sensitivity
Asparagus Metabolite Detection ('Asparagus Pee')
While this might seem like a bizarre and specific list, these particular traits are reliably called or estimated from DNA alone. Ancestry looks at markers that play a role in determining some of our traits.
When reviewing mine, I confirmed (where I could) that at least half of them are accurate. Also, you can answer questionnaires to provide AncestryDNA more data about your traits.
Ancestry Health
Ancestry recently released a product – AncestryHealth. This can come as an add-on to the Ancestry Genealogy package, meaning you don't have to resubmit your DNA sample to receive the health results.
It can also come as its own separate DNA testing kit if you haven't taken their Genetic Ethnicity Test yet. 
How long does it take to get Ancestry Health Results?
It takes about 6-8 weeks after purchasing the Ancestry Health package to get results.
Getting the health results requires you to give some family history, but be warned, as this process can be very slow going. When your results are activated, you'll get an email to let you know:
Then one final email telling you to access your results:
The Health Results
Once you're in the Health section of Ancestry.com, you'll be able to see any of your notable results.
Read what to do if you test higher for a health item.
The most interesting part is the "reports" tab. These show:
Cancer Risk
Carrier Status
Heart and Blood Health
Wellness Reports
Cancer Risk
This is a BRCA1/BRCA2 test that shows if you have genes linked to hereditary breast/ovarian cancer (HBOC) syndrome.
One of the things I really liked about their health section is all of the action steps:
These are cited recommendations (probably most common knowledge) of items to reduce your risk of cancer.
Carrier Status
This gives you carrier status on the following conditions:
Cystic Fibrosis
Sickle Cell Anemia
Tay-Sachs Disease
Read how to interpret carrier status.
Heart & Blood Health
This gives you information on how your DNA affects your heart/blood. The reports in this section are:
Cardiomyopathy
Familial Hypercholesterolemia
Hereditary Hemochromatosis
Hereditary Thrombophilia
Each of the reports breaks the terms down in easy-to-understand language, as well as gives graphics of the condition and lifestyle changes you can make.
Wellness Reports
There are several wellness reports. They are:
Beta-Carotene
Caffeine Consumption
Lactose Intolerance
Omega-3
Vitamin B12
Vitamin C
Vitamin D
Vitamin E
These, of course, are the most fun and interesting reports. Though they don't always seem to be 100% accurate (mine says I consume less caffeine than average, which is not true), these are fun reports to share with friends and family.
Accuracy/Usefulness
The idea that DNA companies can give you results with anywhere near 99% accuracy is false.
The results are not perfect but can give you a very good idea of where your ancestors lived. For most, this information is for fun, and some degree of error isn't a big deal. However, if you are looking to 100% understand where your ancestors are, you are going to be disappointed taking these.
For example, they are accurate enough to accomplish 99% of people's goals, including mine.
The addition of AncestryHealth makes this a slightly more useful kit, at least one to compare more favorably to 23andMe.
Overall Review - How does the Ancestry Kit Stack up?
PROS
Easy-to-understand, continually updated results
Largest Database
Strong privacy protection
Ability to download raw DNA data
Free shipping
CONS
Health-related info isn't always actionable
Some of the features are still in infancy and aren't always useful
Lots of features hidden behind a paywall
Ancestry's DNA test is great for learning more in-depth details about your heritage. But ultimately, with so many features hidden behind an expensive monthly payment, the service isn't worth your time or continued investment.
23andMe does a much better job of presenting the data and giving you more actionable information.
Above all, AncestryDNA is a superb way to learn about your ancestry.
It is easy to use, with ample online tools, and it's cost-efficient. Furthermore, if you're already an Ancestry.com member, it's well worth it to add AncestryDNA, as it's an excellent tool if you're in charge of building and updating family trees.
The business is also continuously adding new features and updating your ethnicity results as they accumulate data, and their tools and insights improve.
Finally, if family trees are not your primary concern, you should consider making 23andMe your first choice.
23andMe goes deeper into your ancestry and health, and even covers your Neanderthal DNA and other engaging, interactive capabilities.
Pros
Easy-to-understand, continually updated results
Largest Database
Strong privacy protection
Ability to download raw DNA data
Free shipping
Cons
Health-related info isn't always actionable
Some of the features are still in infancy and aren't always useful
Lots of features hidden behind a paywall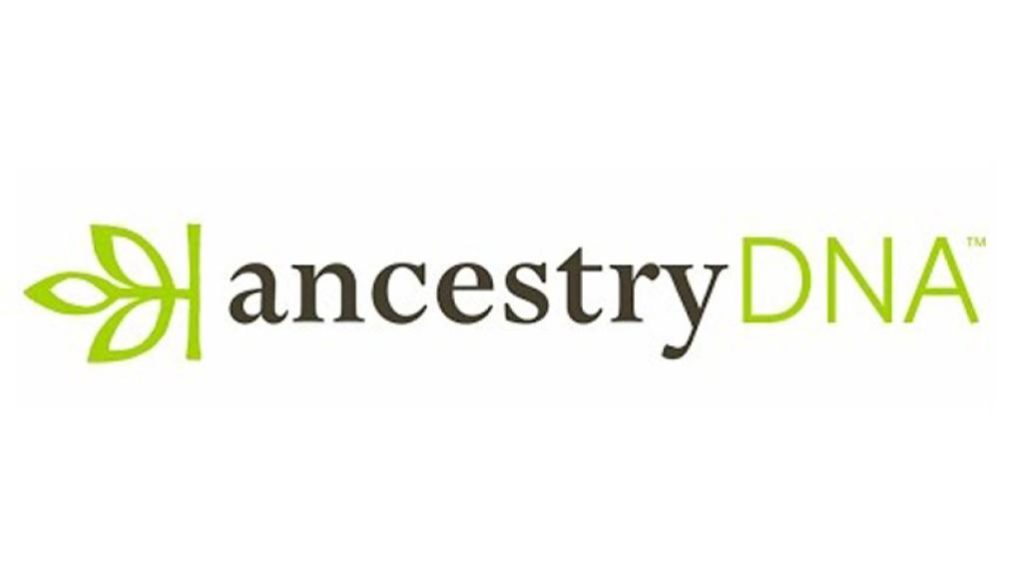 What can you do with the information you learn?
Getting your DNA results for the first time is exciting.
However, many people don't know what to do with the remaining data after observing the results.
You've seen your distant cousins and potential relatives, now what next? What can you do with the information you learned?
It is common for people to first think of how their DNA information would benefit them. While it's understandable, the first thing any user should know concerning their DNA results is their privacy.
DNA matching exposes your information to others through sharing settings. Your potential relatives have access to your genetic information based on shared DNA. However, you have a lot more control over this.
Most DNA testing companies like Ancestry DNA allow you to change a lot in your profile settings and protect your privacy. For example, you can choose the amount of information your potential cousins or relatives should know about you and how they can contact you.
You can also change your profile photos, email address, profile name, and permissions to use your DNA information for research. Ancestry DNA takes you straight to these options when you click a link that comes with your results.
Now, what can you do with the information you learn?
There are a few things you can do with the information you got from your DNA testing:
Download them
Ancestry DNA allows you to download your DNA information from their website. You would want to download your DNA information and your match list.
This makes it readily available whenever you need it. Not only that, you can also back them up so you won't lose them to online or website crashes.
Get help from other DNA testing companies 
It's usually not the best practice to rely on one DNA result or match list. Some companies have powerful tools that can help interpret your DNA raw data and extract more information from them.
All you need to do is to upload your result, and you will get more information. Sometimes this information is slightly different from the ones you got from your parent DNA testing company.
MyHeritage DNA offers a service where you can upload your DNA data from other DNA testing companies.
However, you have to be cautious about your privacy. Whenever you upload your data to these sites, you are taking a privacy risk. It's necessary to do thorough research and upload your information only to DNA companies with trusted and proven records.
Be fully aware of your results
Genetic testing doesn't stop at knowing what your Ancestry DNA test results say. You need to understand it. For you to truly grasp your origins and ethnicity, you need to learn more about them.
It's easy to misinterpret genealogical records if you're not fully aware of what it entails.
The best thing you can do is to educate yourself more on issues concerning genealogy and ethnicity. The International Society of Genetic Genealogy offers lots of useful materials necessary to learn more about everything ancestry and genealogy.
How can you use this information to your advantage?
Your genetic information is very useful. There are lots of advantages you can get from the information that came out of your DNA results. Apart from knowing your ancestry, it is also beneficial for health testing. You can determine potential health risks and medical conditions common to your ancestry and family lineage.
Many people have been able to connect with their distant relatives through DNA testing. Some people have traced their living relatives from first to fourth cousins from different ethnicities.
The information you get from your Ancestry DNA test can also help you to build a family tree. Building a family helps you to know more about your ancestors going back from 4 to 80 generations (last 100 to 2000 years).
Building your family tree from your Ancestry DNA information is easier, faster, and more accurate.
If you already have a family tree, you can use this information to compare your existing family tree to know how correct they are. You might be related to a celebrity, a past war leader, a past president, and even more.
6 Benefits of taking Ancestry DNA tests
Now you know how you can use your Ancestry DNA information to your advantage, what benefits should you expect from taking the DNA tests? There are lots of benefits that come from running a DNA test. In fact, that's the reason why many people try them out.
Some people want to know their ancestral origins, the potential health risks that run within their generation, and some want to just build an accurate family tree.
These are the benefits of running an Ancestry DNA test.
It can help you find your distant relatives
Running a genetic test can help you find your lost or living relatives if you believe they are somewhere out there.
Many people have been able to locate their living distant cousins, aunties, uncles, nephews, and nieces they never knew existed before running a genetic test.
It can help you locate your ancestral origins
There's a high chance that your parents, grandparents or great grandparents migrated from a foreign land.
Though you might be unaware, you may be curious enough to find out your origins. DNA testing can help you locate your ancestry by comparing your DNA information with others around the globe.
The traits listed in your DNA results may match another from a particular region in the world, thereby revealing your ancestral origins.
It can help you build an accurate family tree
DNA testing makes building a family tree easier. Since most DNA testing results trace back from four to eighty generations.
You can use this information to either illustrate an accurate family tree or compare an existing family tree with a new one.
It can help you determine generational health risks
Lots of genetic diseases, medical conditions, and disorders can run through family lines.
Diseases like cancer, heart disease, and diabetes may exist in your lineage. DNA testing can help you to learn more about these conditions and how they affect you.
Good knowledge about potential health risks that run in your family can help you make informed decisions about your health; in terms of practices to either avoid or adopt when it comes to taking care of your health.
For example, positive results from your genetic testing concerning these health risks can help you prepare for their prevention and treatment options.
It can help you know the eccentric traits common to your family
Some people might be curious about why they have tall siblings, uncles, and grandparents.
Some others may want to know why they have different eye colors, hair color, or other unfamiliar traits in their lineage. DNA testing can help you trace these traits back to where they all began, and give a lot more information about them.
It can help you connect with more people
DNA testing can help you connect with people and make some friends. During the course of knowing more about your ancestry, you're likely to meet and talk to more people through discussion groups and forums.
If you want to travel to explore your newly adopted ethnicity, it exposes you to exotic cultures that you are likely unfamiliar with. This can be a rewarding experience for most people. It's always fun knowing more about your ancestral heritage.
Frequently Asked Questions about Ancestry DNA
How accurate is Ancestry DNA?
Ancestry DNA offers one of the most accurate DNA tests on the market.
According to Ancestry.com, of the hundreds of thousands of DNA markers (or positions) that the company tests, they average an accuracy level of 99% for each.
How much does Ancestry DNA cost?
Ancestry DNA offers 2 types of DNA tests with different price points. The main kit — their Genetic Ethnicity Test-® — will only set you back $99, with the option to add on a genetic trait test for an additional $20. Their second big offering is the AncestryHealth® kit, which will cost you $149. 
The testing service also offers 3 different subscription plans. The first, named US Discovery, is $24.99/month or $99 for 6-months. The World Explorer subscription plan will run you $39.99/month, or $149 every 6-months. For the All Access plan, Ancestry.com charges $49.99/month or $199 for 6-months.
Which is better - 23andMe or Ancestry DNA?
While each of these DNA testing companies has its advantages and its disadvantages, overall, 23andMe gives you more for your money.
For example, AncestryDNA only offers an autosomal DNA test, while 23andMe tests your autosomal DNA, as well as your mitochondrial DNA (mtDNA), and, for men, your Y-chromosome.
Where can you buy Ancestry DNA?
AncestryDNA test kits are available through the Ancestry website — Ancestry.com — as well as Amazon, Wal-Mart, and even on eBay.
Do Ancestry DNA kits expire?
While the DNA test kits do not have an exact expiration date, the website does say that you should activate them within one year after purchase. That being said, I have never heard of anyone running into any issues when activating their kit, even after a year had passed.
Who owns Ancestry DNA?
Ancestry.com was founded in 1996 by Paul Allen and Dan Taggart in Lehi Utah, United States.
What is Ancestry DNA Traits?
For an extra $20, Ancestry will check your DNA results for 26 different genetic traits. These include common traits like eye color, freckles, hair color, and hair loss.
They also include some that are a bit more obscure, such as asparagus metabolite detection, earwax type, and photic sneeze reflex.
Does Ancestry DNA test for Native American ethnicity?
Yes, if Ancestry finds Native American genes in your DNA sample, then it will appear in your ethnicity results as the "Indigenous Americas region."
When is the next Ancestry DNA update?
In April 2020, the testing company unveiled 75 new communities to help anyone with ties in Mexico, South America, Africa, Eastern Europe, and more.
Ancestry is also updating its ethnicity estimates.
Thanks to the loads of data the company has collected over the years, the company is currently updating its ability to provide information about your ancestors that's even more accurate.
Can I upload my Ancestry DNA to 23andMe?
No, unfortunately for the time being 23andMe is not offering this service.
Can you do Ancestry DNA anonymously?
In order to create an Ancestry account, you'll need to give your name, email address, and billing information.
Cyber Monday Week
Best Prices of the Year
We monitor prices year round - now is the best time to buy a DNA kit for the lowest price.