Acne is an inflammatory condition where pores of the skin become blocked with oil, bacteria, or dead skin. A regular skincare routine could potentially help, but there's no one-size-fits-all fix for every skin type.
Sometime during my search for the perfect skin solution, I gave up.
I settled for drugstore brands and a simple skin routine that involved washing, moisturizing, and carrying sheets of oil-blotting paper.
With so many products to choose from, finding anything that worked for me seemed impossible. But that was before AI skin care existed.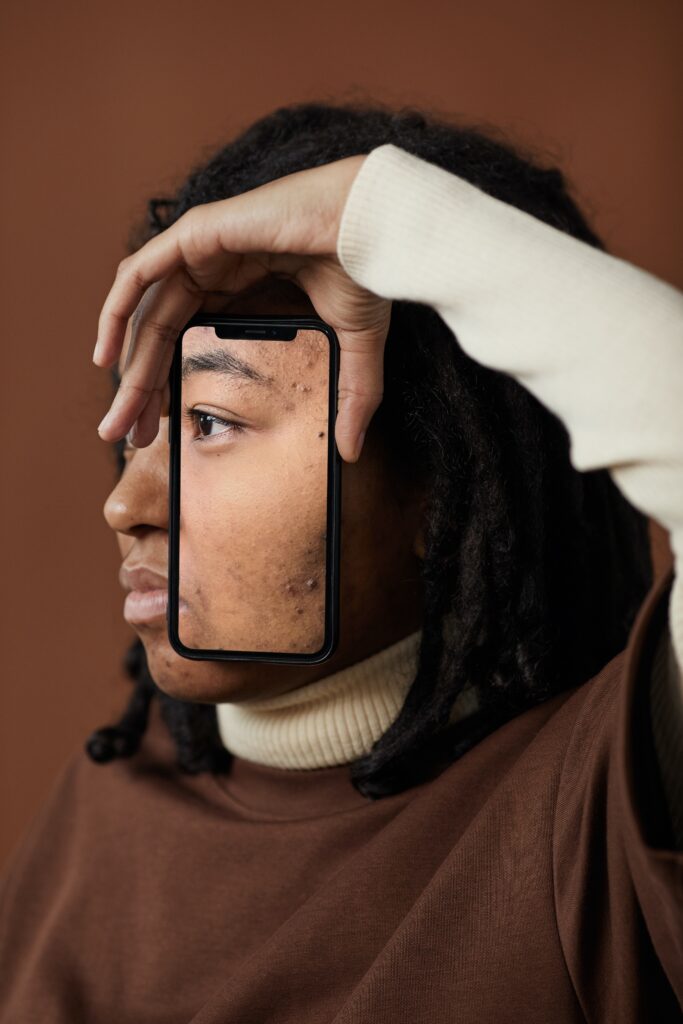 Nowadays, there are apps that use artificial intelligence or "AI" to identify skin problems and suggest treatments. One of them is Acne Intelligence.
Is this custom acne treatment the holy grail for people with acne-prone skin? Find out more in this review!
What is Acne Intelligence?
Acne Intelligence is an app that conveniently evaluates your skin for common skin concerns (like acne) and recommends treatments for your condition.
It uses artificial intelligence to analyze different skin types. Based on its findings, the app recommends products you can add to your daily skincare routine.
Summary
Acne Intelligence uses artificial intelligence to determine the best treatments and products for your skin problems. It's quick and easy, and it uses state-of-the-art technology to analyze your skin in minutes.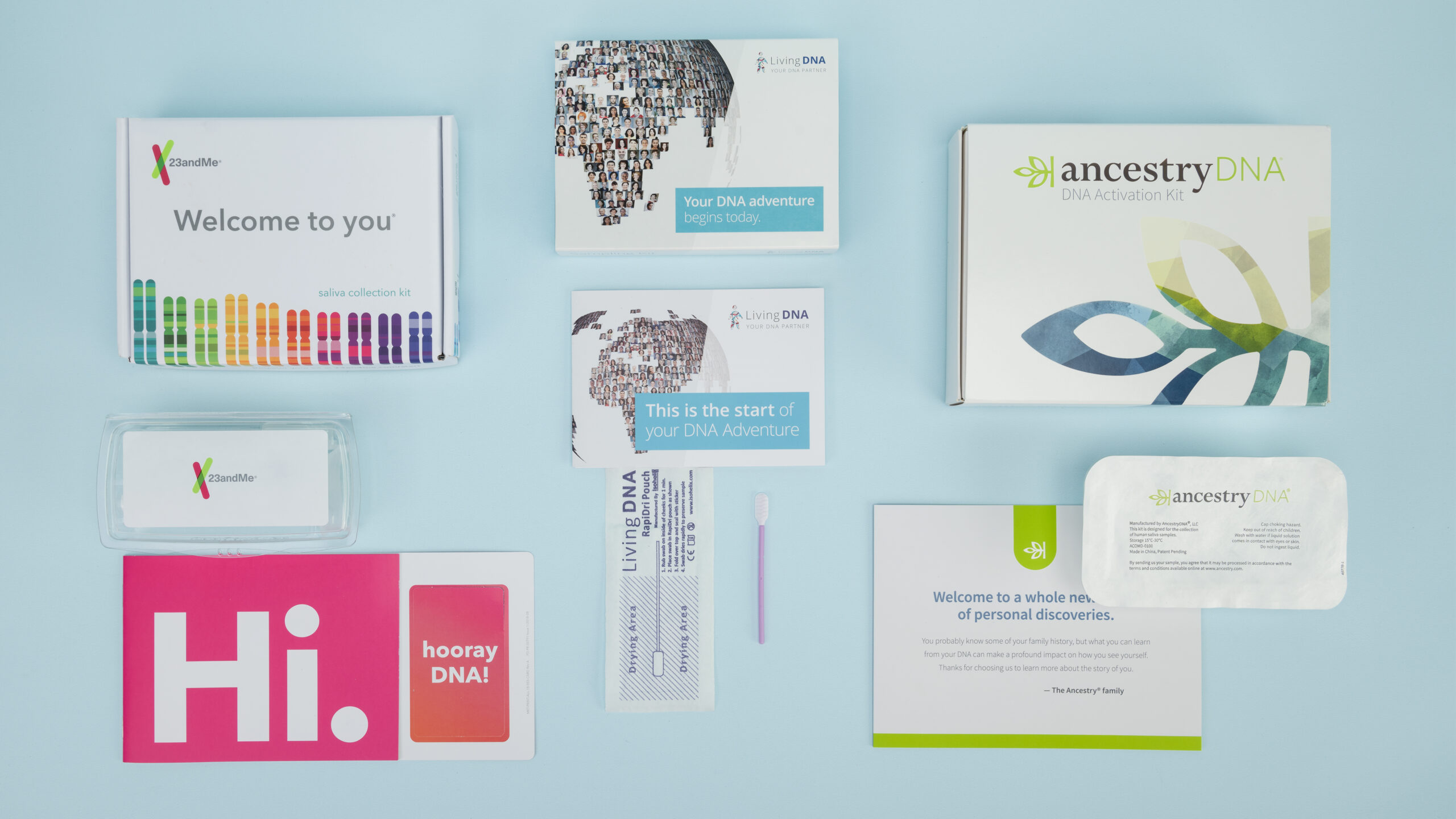 Best DNA Kit
Don't miss out on the opportunity to learn more about yourself. Read our best DNA test page to find the best one for you.
How We Evaluated Acne Intelligence
I wanted to see how accurate it was at identifying skin problems and suggesting treatments. So I tried and tested Acne Intelligence based on my skin type.
I also evaluated the effectiveness of its products based on their ingredients.
We also followed the following criteria:
Price - We wanted to make sure that any potential acne solution was affordable
Accessibility - The more convenient, the better, especially for something that some may feel embarrassed to seek a professional or dermatologist for
Ease of use - Having an app that wasn't too complicated was important to us so that our readers aren't confused when trying it out for themselves
Certification and legitimacy - We only recommend products that are legitimate and are put together by a team of certified professionals to ensure that you get the best and medically sound advice
Support - Any commendable product or service should have customer support in case of complications
My Acne Intelligence Review — Pros & Cons
I'll be honest. I don't get acne that often. When they do pop up, they go away after a week—which to me, isn't a big deal.
What I do have is combination skin, or skin that gets too oily in some areas (usually the T-zone) but dry in other places (like the cheeks and jaw).
Things I Like About Acne Intelligence
Here's a list of what the skincare app can do for you:
1. Get a free skin analysis at home
You can get a free custom skin report in minutes. All you have to do is take a selfie and wait for your results.
You don't need to see a dermatologist for a one-on-one consultation. Everything can be done from the comfort of your home.
2. Precise and intelligent acne report
The app uses a proprietary technology that combines AI with computer vision. It analyzes the skin using data from machine learning and skin scientists.
Acne Intelligence can look at visible skin features on 12 regions of the face with up to 0.3 mm precision. It rates your skin on a scale of 1 to 10.
The higher your score, the worse your acne issues are:
1 — means you have acne-free skin
2 to 4 — means you have mild acne
5 to 7 — means you have moderate acne
8 to 10 — means that you have severe acne
3. Identifies other skin concerns
Acne Intelligence also checks your skin profile for common problems, like:
Dryness — insight into your skin's hydration level
Skin inflammation — checks for large acne and possible inflammation
It rates the severity of your skin issues as low, moderate, or high.
4. Offers custom skin care treatments
The built-in AI matches your skin problems with the appropriate treatment. Acne Intelligence will recommend the best products from its arsenal.
Some of the Acne Intelligence products offered are:
Gentle Wash Facial Cleanser
Gentle Prep
Microdermabrasion Scrub
Moisture
Moisture Extreme
Pore Purifying Hydrating Skin Prep
Salicylic Serum (1%)
Smart Release Benzoyl Peroxide (5% or 10%)
Smart Release Mandelic Acid (8% or 11%)
SPF 30 with Moisturizer
Vitamin A Serum
Acne Intelligence products are designed with a custom formula to treat common skin problems like dry and oily skin.
Its recommendations will depend on your results. For example, someone with acne may get a personalized acne treatment.
5. Creates a personalized skincare routine
It suggests products that you can use during mornings and evenings, such as:
Facial cleanser or scrub
Moisturizer or night cream
Maintenance serum
These products come with instructions so you know when and how to use them.
6. Update your skin care regimen
Acne Intelligence doesn't stop with one-time acne treatment. You can use its technology to monitor your skin condition.
You will get new product recommendations as your skin improves. They can help you get closer to having healthy skin.
7. Convenient and affordable skincare
You can use the app to get a skin consultation and personalized skin care. It takes less time and is more affordable than seeing a dermatologist.
It also saves you money and spares you from going through hundreds of skincare products.
8. Doesn't test on animals
The company's products are cruelty-free. They don't contain animal byproducts and are not tested on animals.1
Summary
Here's what we liked:
You can get a free skin analysis quickly from the comfort of your home
It scores your skin by giving you a rating from 1-10 to determine the severity of your acne, giving you a better idea of how much work your skin needs
Lets you know if you have any other skin concerns you need to pay attention to
Recommends skincare products and treatments tailored to your skin
Curates a personalized routine you can follow
Updates its recommended routine and skincare products as your skin improves
Lets you order the recommended skincare products all in one place
Completely cruelty-free
Things I Don't Like About Acne Intelligence
Here's where Acne Intelligence fell short:
1. Skin analysis isn't always reliable
Factors like skin color and the device used may affect the accuracy of your results.2 It's because different devices produce different quality photos.
Poorly taken photos can also prevent the AI from identifying your specific skin concerns, skin type, and skin color.
As a result, Acne Intelligence may not work for everyone. My results showed I had dry skin and some skin inflammation, which is only partly true.
It couldn't tell that I had combination skin with a moderately oily T-zone.
2. Offers cutout skincare solutions
Acne Intelligence may be enough for people with simple skin problems like oily or dry skin, but not if you have combination skin (like me).
For instance, the app recommends I use an Extreme Moisturizer. A mild moisturizer would have been better suited for my skin type.
The good news? You can buy products other than the app's recommendations. Unfortunately, Acne Intelligence only offers most of them in sets.
If you need a milder or stronger product to replace one or two items in your personalized treatment, you have to buy the sets in which they're included.
This could easily cost you $60 to $120.
Summary
Here's what we didn't like:
Depending on the lighting, your skin color, and camera quality, skin analyses can vary in terms of reliability
Solutions and products may not suit more complex skin conditions, plus many of their products only come in sets, potentially making everything more expensive
How Acne Intelligence Works
Here's what you need to do to get your personalized skin care:
Step 1 — Download Acne Intelligence App
Acne Intelligence is a free app available on the Apple Store and Google Play. It works on the following devices:
iPhone with at least iOS 12.0 or higher
iPad with at least iPadOS 12.0 or higher
Android devices with at least Android 5.0
Step 2 — Sign up for an account
After downloading, launch the app and sign up for an account.
Step 3 — Enable app permissions
iPhone and iPad users can instantly get a personalized report on their skin. But if you're using an Android, you need to approve these permissions:
Camera use
Notifications
Location
The camera is needed for Acne Intelligence to work. The notifications are for sending reminders on your next consultation.
Turning on location is optional, however. Disabling it has no effect on the app's function.
Step 4 — Take a selfie
The next step is to take a selfie with the skin care app. Remember to follow the guidelines on your screen, such as:
Using a plain background
Making sure your face has even lighting
Maintaining a neutral expression
Removing makeup, glasses, or hair from your face
Acne Intelligence will run your selfie through their algorithm.
Its AI analyzes acne severity, skin dryness, oily skin, inflammation, and the overall health of your skin.
Pro tip: Wait for a few hours after waking up before you take a photo. This ensures your skin is in its usual state.
Step 5 — Get a free skin analysis
Your personalized skin report should be ready in a few minutes. It will include a skin assessment for:
Acne
Dry or oily skin
Inflammation
The app will score or rate each of these problems. It gives you a general idea of how your skin is doing and what needs to be improved.
Step 6 — Receive custom skincare treatments
The app uses AI to match your results with six products—three that you can use in the morning and three at night.
Each product on your suggestion list will include directions for use, a list of ingredients, and information on its skin benefits.
Depending on your skin condition, the app may recommend:
Custom acne treatments — contains benzoyl peroxide and mandelic acid
Skin moisturizing treatments — combats skin dryness
Skin exfoliation — facial scrubs to get rid of dead skin cells
Salicylic treatments — helps with inflamed skin
Step 7 — Get a daily treatment plan for your skin type
You can buy your custom skin care treatments directly on the app. Acne Intelligence will ship your orders once payment is confirmed.
Step 8 — Start your customized skincare treatment
Your acne treatment may last for four weeks or longer. The app will remind you to take a weekly selfie to monitor for improvements.
By the third week, it will suggest new products based on your progress. You can purchase them immediately to avoid interruptions in your treatment.
Summary
Here's how to use Acne Intelligence:
Download the app - You can get it on the Apple Store or the Google Play Store
Sign up for an account - You'll need to nominate a password and provide your email address for security
Enable permissions - Make sure your phone or tablet allows the app to use your camera and see your location
Take a clear selfie - Make sure it's well-lit, not blurry, and you can clearly see your face and skin
Read your personalized analysis - It'll be ready in just a few minutes and tell you about your acne (if any), skin oiliness, etc.
Get your skincare product and regimen suggestions - The app will recommend six products (three each for day and night)
Go through your daily treatment plan and order your recommended products - Acne Intelligence will ship as soon as your payment is confirmed
Begin your custom skincare routine - Remember to send in your weekly selfie so the app can continue to adjust and suggest skincare products and routines based on how your skin responds to the products
Is Acne Intelligence Safe For All Skin Types?
Yes. Acne Intelligence is generally safe to use.
Its products are non-comedogenic and won't clog your pores. The skincare company also offers products in different strengths.
People with sensitive skin may opt for gentle formulas, such as:
Gentle Wash
Gentle Prep
Salicylic Serum 1%
Acne Intelligence uses PP2 compounds for its products. The patented system reduces the possibility of skin irritation while increasing the effectiveness of active ingredients.4
To help keep you safe, the app will ask if you have allergies to benzoyl peroxide and mandelic acid. If you do, it might suggest other treatments.
Summary
Acne Intelligence is generally safe. It does ask you if you have allergies to certain ingredients first (benzoyl peroxide and mandelic acid) so that it can suggest substitutes in case.
Can You Treat Acne With Skin Intelligence?
It depends. Acne Intelligence offers products that can treat mild to moderate acne.
Its products contain benzoyl peroxide, mandelic acid, and salicylic acid. All of which are scientifically proven to be effective for acne vulgaris.4,5
Acne Intelligence says it cannot treat cystic or severe acne. If you have stubborn acne, you should talk to a dermatologist.
Summary
Acne Intelligence can help you treat mild to moderate acne and most simple skin concerns. It may not be for you if you have cystic or severe acne.
How Much Does Acne Intelligence Cost?
The cost of treatment may vary depending on how you'll buy its products:
Custom Acne Treatment
A personalized skincare routine from Acne Intelligence costs $49.85 per month. It includes three (3) products for daytime and nighttime use.
If you buy from the app, you'll get a 35% discount on your first order plus free shipping—bringing down the cost to $32.41.
Acne Intelligence may throw in these limited-time offers if you subscribe:
Thirty (30) Defence Tablets — $19.95 ($29.95 with one-time payment)
SPF 30 Moisturizer — $12.95 ($19.95 with one-time payment)
Other Acne Intelligence Products
Acne Intelligence offers three (3) acne treatment kits on its website:
Mild Kit — Microdermabrasion Scrub, Salicylic Serum 1%, and Moisture
Medium Kit — Gentle Wash, Smart Release Mandelic 8%, and Moisture
Strong Kit — Gentle Wash, Smart Release Mandelic 11%, and Moisture Extreme
You can purchase them without using the skin analysis tool for $59.95 each. Other products can be purchased separately for $19.95 each.
Summary
Acne Intelligence varies in cost depending on the products you buy and your skin analysis.
For more severe skin concerns, you may have to shell out more, considering you may have to use more products.
The personalized routine of six products costs $49.85 per month. Purchasing from the app gives you a 35% discount. With a subscription, you may also get some discounted products.
Acne Intelligence also offers other acne treatment kits you can buy without doing the skin analysis.
Should I Use Acne Intelligence?
Acne Intelligence is a practical way to get personalized skincare. It's worth trying if you have common skin concerns like acne and dry or oily skin.
But if your skin problems persist or worsen with time, you should consult a board-certified dermatologist.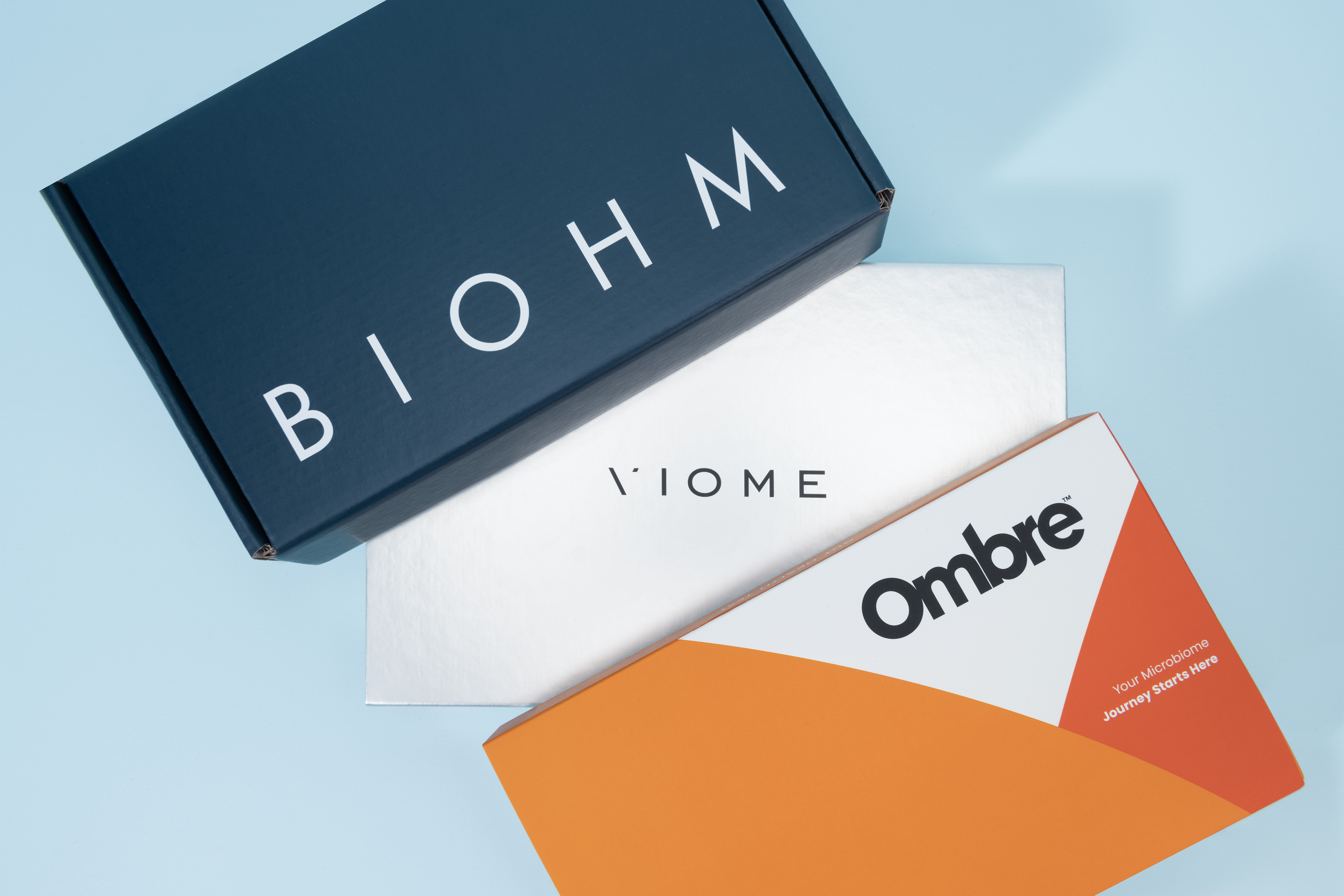 Best Microbiome Test
Looking for the best microbiome kit on the market? Look no further! Our review round-up page has all the information you need to make an informed decision.