Our verdict: 5Strands is a good option if you're experiencing health problems that you think are caused by eating certain foods or things in your environment.
It can help identify your triggers with just hair samples. You can get up to 980+ health reports, including actionable steps for improving your diet and lifestyle.
For the results you get, we think it's worth every penny. In this review, we'll deep-dive into 5Strands tests and reports so you'll know what you're paying for.
5Strands Review Summary
We scanned through hundreds of customer reviews. Here's a summary of what people keep saying about 5Strands:
Pros
Simple and painless test with a quick turnaround time for results
You get comprehensive results with a guide for interpreting them
Helps many people identify triggers for their health issues
Uses a new testing method with promising science
Cons
Too many tested items with no information on their sources
The accuracy of test results seems to vary for everyone
Its testing method is still new and needs to be studied more
Users report inconsistent customer service
Why Trust Us
KnowYourDNA is committed to making healthcare more accessible to the public, which is why we feature products that meet industry standards.
We only choose at-home health kits that provide reliable testing methods and science-backed reports to improve your health.
Our in-house medical experts help ensure the accuracy of the information we give to our readers by reviewing them before publication.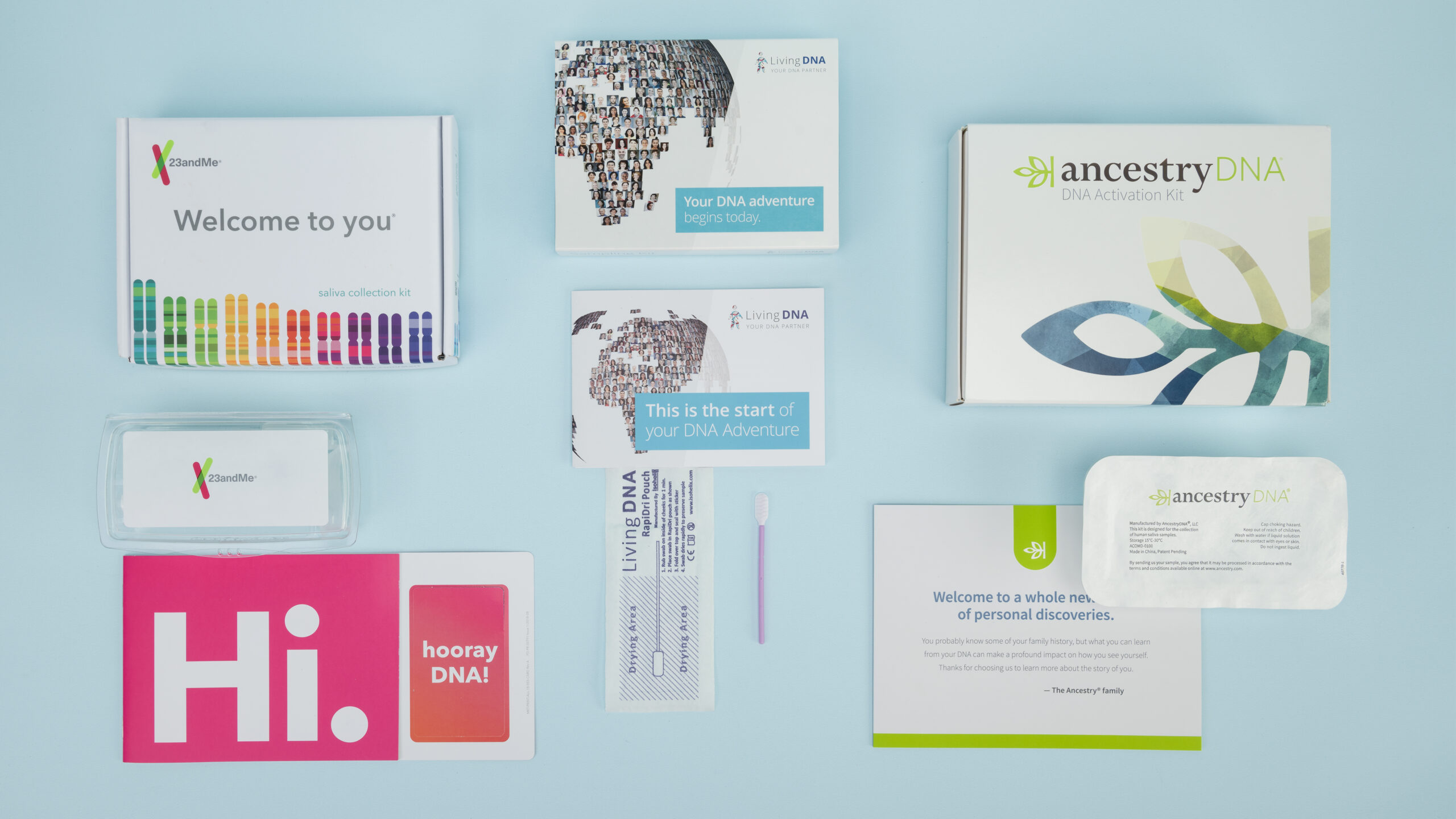 Best DNA Kit
Don't miss out on the opportunity to learn more about yourself. Read our best DNA test page to find the best one for you.
5Strands At-Home Health Tests
All in all, there are five tests to choose from depending on what you want to know about your health. Below is an updated list of 5Strands at-home health kits: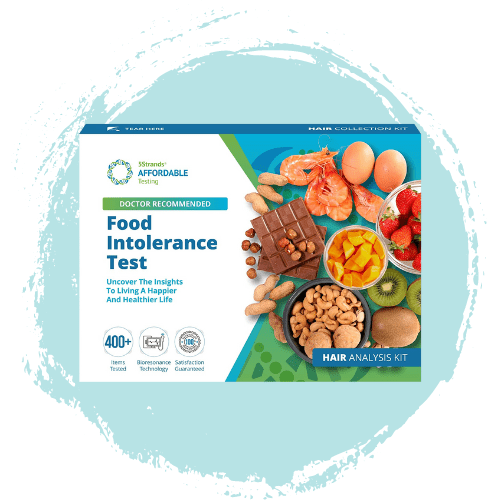 The test predicts your digestive reaction to over 640+ food items and ingredients from 14 different food categories, including:
Fruits
Vegetables
Grains
Sweeteners
Additives
Preservatives
The 5Strands Food Intolerance Test can narrow down your possible food intolerances without exposing you to foods that may upset your stomach.
It will help you understand how your body reacts to different foods. You'll know which foods to eat and avoid, allowing you to create a healthy diet.
Remember, this isn't a food allergy test, so it can't test for food allergies.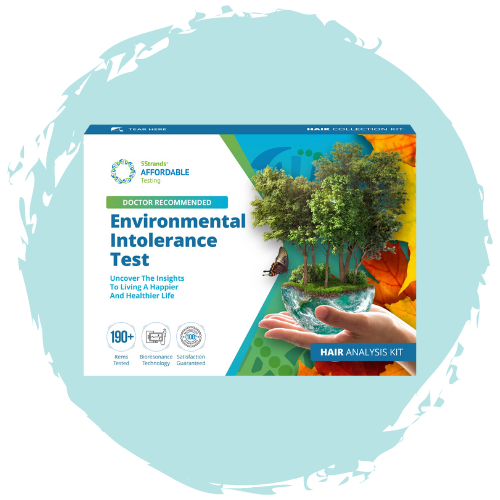 The testing kit predicts your body's reaction to over 190+ natural and man-made products that are commonly found in the environment, such as:
Pollen
Animal dander
Plants and grasses
Natural and synthetic fabrics
Cleaning solutions
The 5Strands Environmental Test can identify environmental factors that you're likely sensitive to and may trigger serious reactions.
While you can't completely avoid them, your results can reduce your risk by helping you make conscious choices about the things you surround yourself with.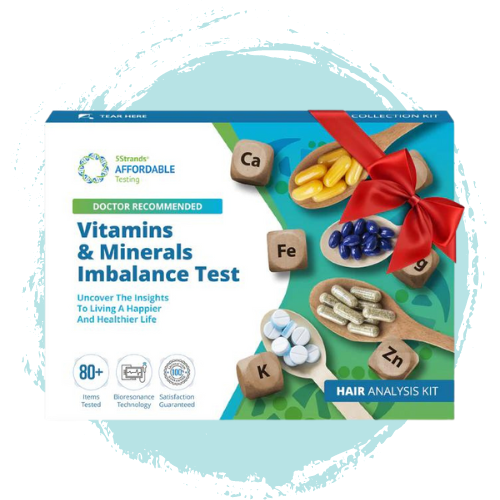 The test identifies more than 80+ nutrients that your body isn't absorbing properly from foods and/or health supplements. This includes:
Vitamins
Minerals
Fatty acids
Amino acids
Note that, unlike a traditional blood test, it doesn't measure your nutrient levels. So it can't tell you which nutrients you lack.
This 5Strands test simply determines the nutritional deficiencies you're most at risk for before you experience symptoms of malnutrition.
It can help you figure out which whole foods you need to eat more of. And if you're taking supplements, you'll know if your body is absorbing them well.
This will allow you to make healthy changes in your diet and supplement intake.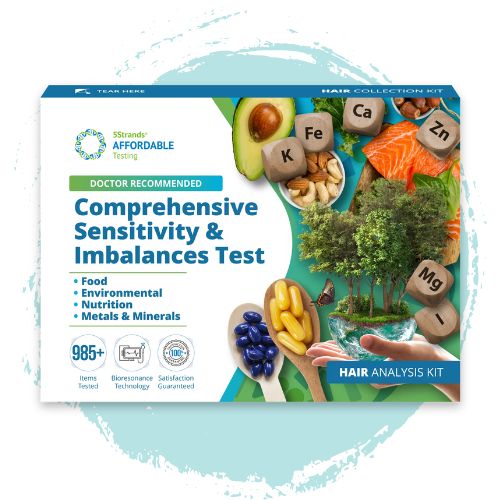 The kit combines 5Strands at-home health tests to give you up to four reports with just one test. It's sold in two versions: a simple and comprehensive test.
Here are the number of reports you'll get with the simple and comprehensive test:
| | | |
| --- | --- | --- |
| Reports | 5Strands Sensitivity & Imbalances Test | 5Strands Comprehensive Sensitivity & Imbalances Test |
| Food Intolerance | 237 | 644 |
| Environmental Intolerance | 125 | 197 |
| Vitamin & Mineral Imbalances | 83 | 83 |
| Metals & Mineral Imbalances | Report not included | 60 |

The additional metals and minerals report doesn't measure the amount of toxins in your body that you may have ingested from food or been exposed to in the environment. Instead, it shows your risk for toxicity.
Some examples of these toxins—which include heavy metals and radioactive material—are lead, mercury, arsenic, radium, and uranium.
You can use the results to find possible sources of these toxins in your diet and lifestyle and actively avoid them.
5Strands used to offer a separate toxic metals test but has discontinued it. The only way to get the report is to take the comprehensive test.
What 5Strands Health Reports Look Like
Below is a closer look at 5Strands results:
5Strands Sample Results
You'll get an exhaustive list of items your kit tested for, which 5Strands categorizes into Food, Environmental, Nutrition, and Metals & Minerals.
The actual reports you'll get depend on the health test you ordered.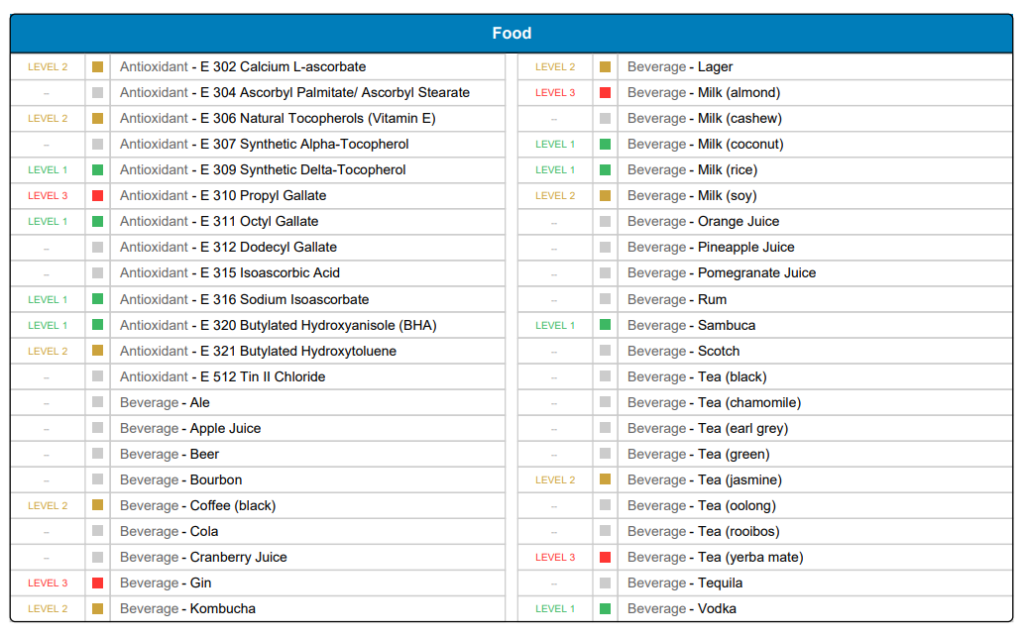 Foods, vitamins, and minerals are also labeled so you'll know their type. Here is how 5Strands labels items:
5Strands Report Category
Type of Product
Food
Acidity regulator
Antioxidant
Beverage
Bread enhancer
Coagulating agent
Coating
Dairy
Emulsifier
Fat
Flavor enhancer
Food dye
Fruit
Grain
Humectant
Modified starch
Nuts
Preservative
Protein
Salt substitute
Seafood
Spice
Stabilizer
Sweetener
Thickening agent
Vegetables
Miscellaneous
Nutrition
Essential
Non-essential
Element
Essential mineral
Fatty acidIonic mineral
Trace mineral
Miscellaneous

At first glance, your report may seem confusing, given that there are so many items on the list. But the color-coded results make them easy to interpret.
Each item is assigned a box shaded in grey, green, yellow, and red—along with a label that grades the severity of an imbalance or intolerance as Level 1, 2, or 3.
Interpreting Your 5Strands Report
Each report includes a quick guide that teaches you how to interpret your 5Strands results based on the color assigned to an item.
Items with grey boxes are less likely to trigger an intolerance (if it's food or environment) or cause imbalance (if it's vitamins, minerals, or heavy metals).
Other colors—green, yellow, and red—suggest that your body will likely react to the tested items or that your levels are more likely to be imbalanced.
Each color indicates whether you have mild, moderate, or severe intolerances:
| | | | |
| --- | --- | --- | --- |
| Color | Food or Environment | Nutrition | Metals |
| Green (Level 1) | Mild intolerance with symptoms that are barely noticeable | Risk for mild imbalance due to the mild inability to absorb the nutrient | Risk for mild imbalance due to the slight inability to process and eliminate the metal from your body |
| Yellow (Level 2) | Moderate intolerance with symptoms that are sometimes noticeable | Risk for moderate imbalance due to the moderate inability to absorb the nutrient | Risk for moderate imbalance due to the moderate inability to process and eliminate the metal from your body |
| Red (Level 3) | Severe intolerance with symptoms that are usually obvious | Risk for severe imbalance due to the severe inability to absorb the nutrient | Risk for severe imbalance due to the severe inability to process and eliminate the metal from your body |
The level assigned to the items tested also suggests the time frame that you should eliminate them from your diet or lifestyle, such as:1
Level 0 (Grey) – 0 days
Level 1 (Green) – 15 days
Level 2 (Yellow) – 30 days
Level 3 (Red) – 60 days
What Can I Do With My 5Strands Results?
You might be wondering what the next steps are after taking the test. Thankfully, 5Strands also provides actionable steps with your results.
Here is an example of what it would look like:

In this part of the report, 5Strands will explain what your test results mean and what you can do about them. It includes specific suggestions, such as:
Creating a strict elimination diet with your Food Intolerance Report
Limiting your exposure to environmental factors, plus tips on where to find them—like furniture or your garden—so you'll know what to look out for
Making certain dietary and lifestyle changes that will help your body get rid of the toxins in your Metals & Minerals Report
What you can do to prevent vitamin and mineral deficiencies
5Strands' recommendations are not as comprehensive as we'd hoped. For example, it doesn't teach you how to start the recommended elimination diet.
There's also no information on the possible sources of each item on the report, whether it's a food product, a nutrient, or a heavy metal.
For instance, it doesn't provide clues on how you might be exposed to radium, which food sources contain alanine, what products have latex, and so on.
5Strands has an online resource that helps fill in some of these blanks. But you would have to explore it yourself and do your own research.
How Accurate is 5Strands Testing?
5Strands uses bioresonance technology to uncover cellular damage caused by exposure to certain food and other harmful things in your environment.
Currently, there is no proof that bioresonance is a reliable way to determine your intolerances and imbalances.
At most, 5Strands can help predict your risk for food and environmental intolerances, nutrient deficiencies, and toxicity to metals and minerals.
Even experts have contradicting opinions on the science behind bioresonance.
It isn't clear if it has the ability to detect energy wavelengths emitted by your body or if these wavelengths provide accurate insights into a person's health.
The studies on bioresonance scanning are still limited and are not peer-reviewed, which would help establish its reliability as a testing method.
For an accurate assessment of your health, it would be best to see a doctor.
How 5Strands Works
Regardless of what kit you order, the testing process is the same. Here are the steps to taking the 5Strands test:
Register your kit's unique ID code on 5Strands.com when it arrives.
Collect 10 to 15 strands of your hair and mail them back.
Wait for 7 to 10 days for your results to be uploaded online.
How Much Does 5Strands Cost?
5Strands tests cost anywhere between $66 and $192, which you can pay upfront or through monthly installments via ShopPay.
Here's a breakdown of 5Strands cost per test:
You can purchase the tests on 5Strands website, Amazon, or Walmart. We suggest buying the $192 kit since it costs $40 less than taking separate tests.
Should You Buy 5Strands?
5Strands is unlike any other health test, but it isn't for everyone.
If you're experiencing health problems such as food sensitivities, environmental intolerances, nutritional deficiencies, and toxicity—then this test is for you.
With 5Strands, you don't have to wait for signs of imbalance and intolerance. It can narrow down your triggers with a simple at-home test.
But if you want to find out if you have food allergies or other health conditions causing your symptoms, you should see a doctor instead.
How We Evaluated 5Strands
Our team researched food and environmental intolerances, nutritional imbalances, and toxicity caused by metals and minerals.
We also looked at the science behind 5Strands' testing method (bioresonance). After spending 40+ hours on research, we evaluated the company based on:
Brand reputation – what people say about 5Strands and its tests
Ease of testing – the convenience of sample collection and test process
Accuracy – whether or not it provides reliable results
Customer reviews – feedback from people who took the test
Value for money – if the health reports are worth the cost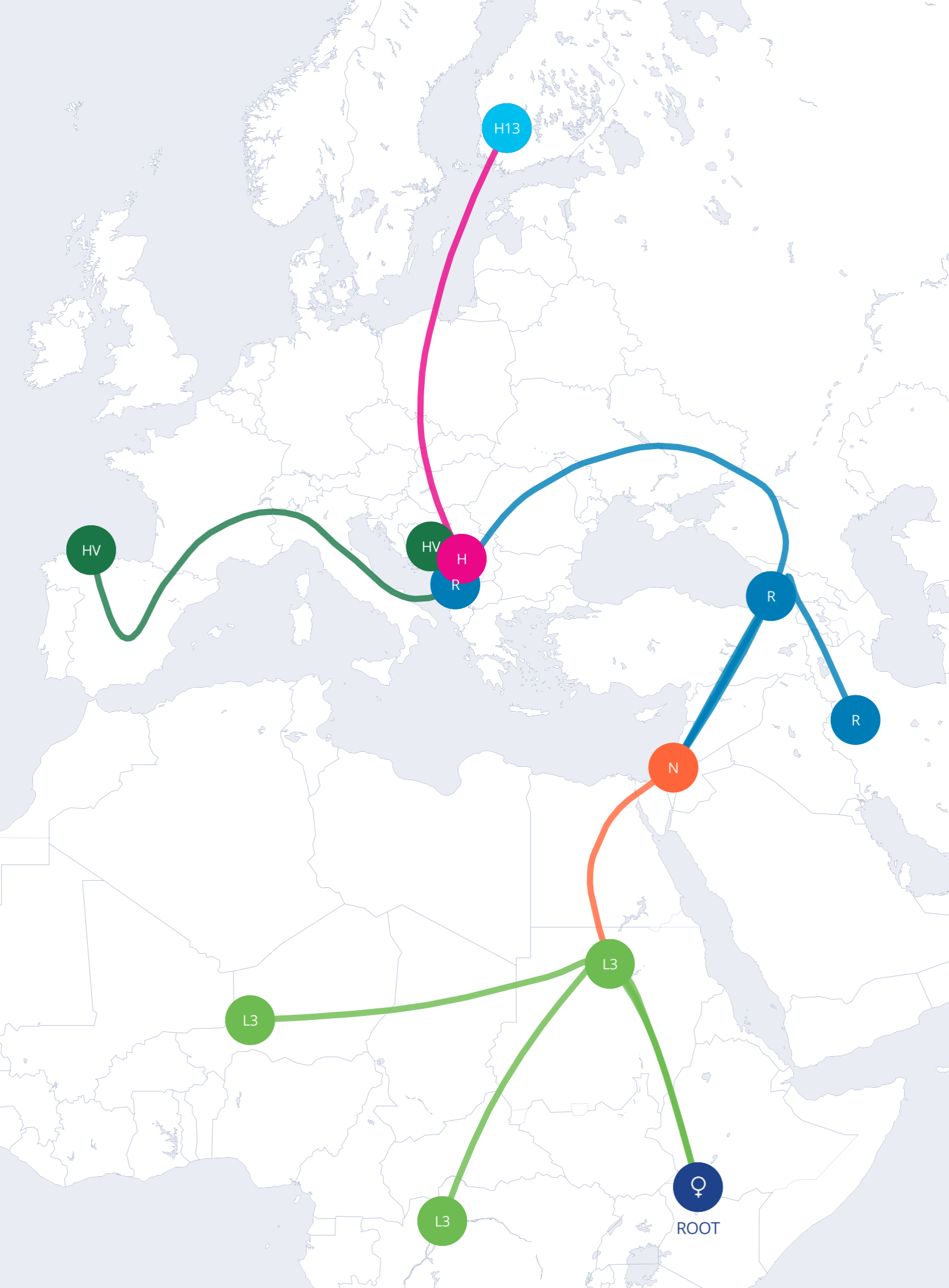 The Best DNA Test
Looking for a DNA test that's accurate and can tell you about your health and heritage?