Yes, 23andme is considered one of the most accurate DNA tests on the market.
In fact, their reports demonstrate >99% accuracy.1 This means that both the 23andme ancestry and health + ancestry tests have been proven to be highly accurate.
23andme will be able to tell you more about your ancestry, family history, and risks for genetic conditions via DNA testing.
Of course, the accuracy of 23andme DNA testing also rests heavily on your compliance with instructions and if you took them properly.
If you want to learn more, read our dedicated 23andme review here.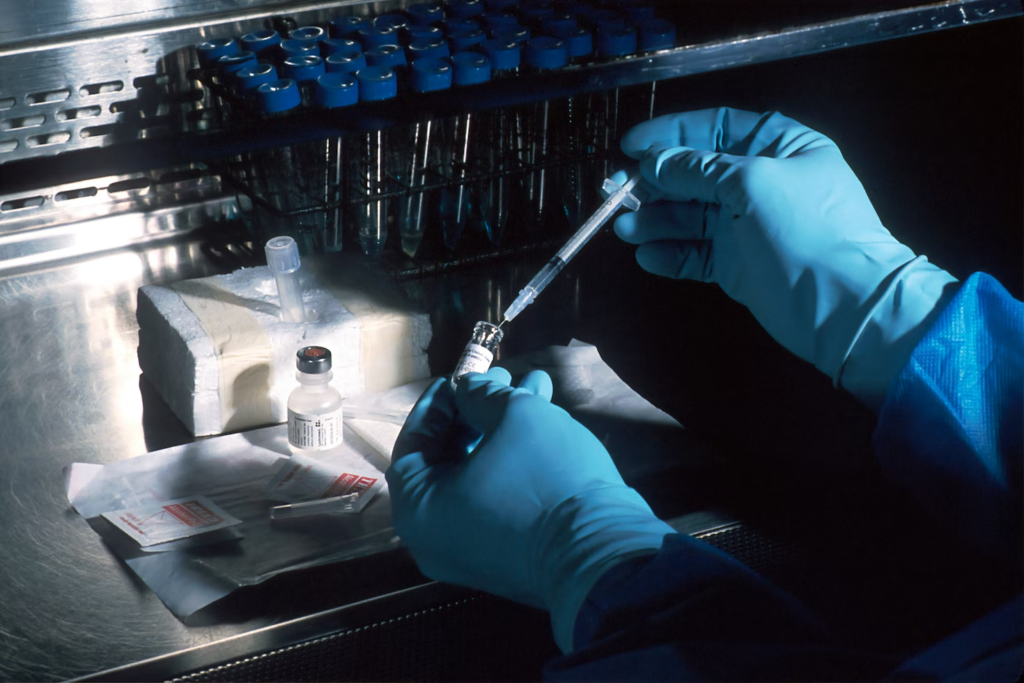 What is 23andMe?
23andme is a DNA testing company that provides easy-to-use at-home DNA tests. They pride themselves in highly accurate, high-value health and ancestry reports "backed by really rigorous scientific standards.3
They offer membership and two kinds of DNA testing services:
Ancestry
Ancestry + Health

Their DNA testing kits are very straightforward and come with clear instructions so you can get your genetic information with ease. 23andme aims to make science fun, accessible, and easy to understand so they make their tests and reports intuitive and enjoyable.
With the DNA Relative Finder, you'll also be able to find any long-lost relatives. You can find others whose genetic information overlaps with yours on 23andme as long as they've also taken the tests and given the site consent to find matches.
Don't worry—you can always choose to use a pseudonym or protect your privacy altogether by hiding your identity if you don't want to find matches at all.
You'll also be able to download your raw DNA data for any other geneticist, genetic counselor, or doctor to interpret.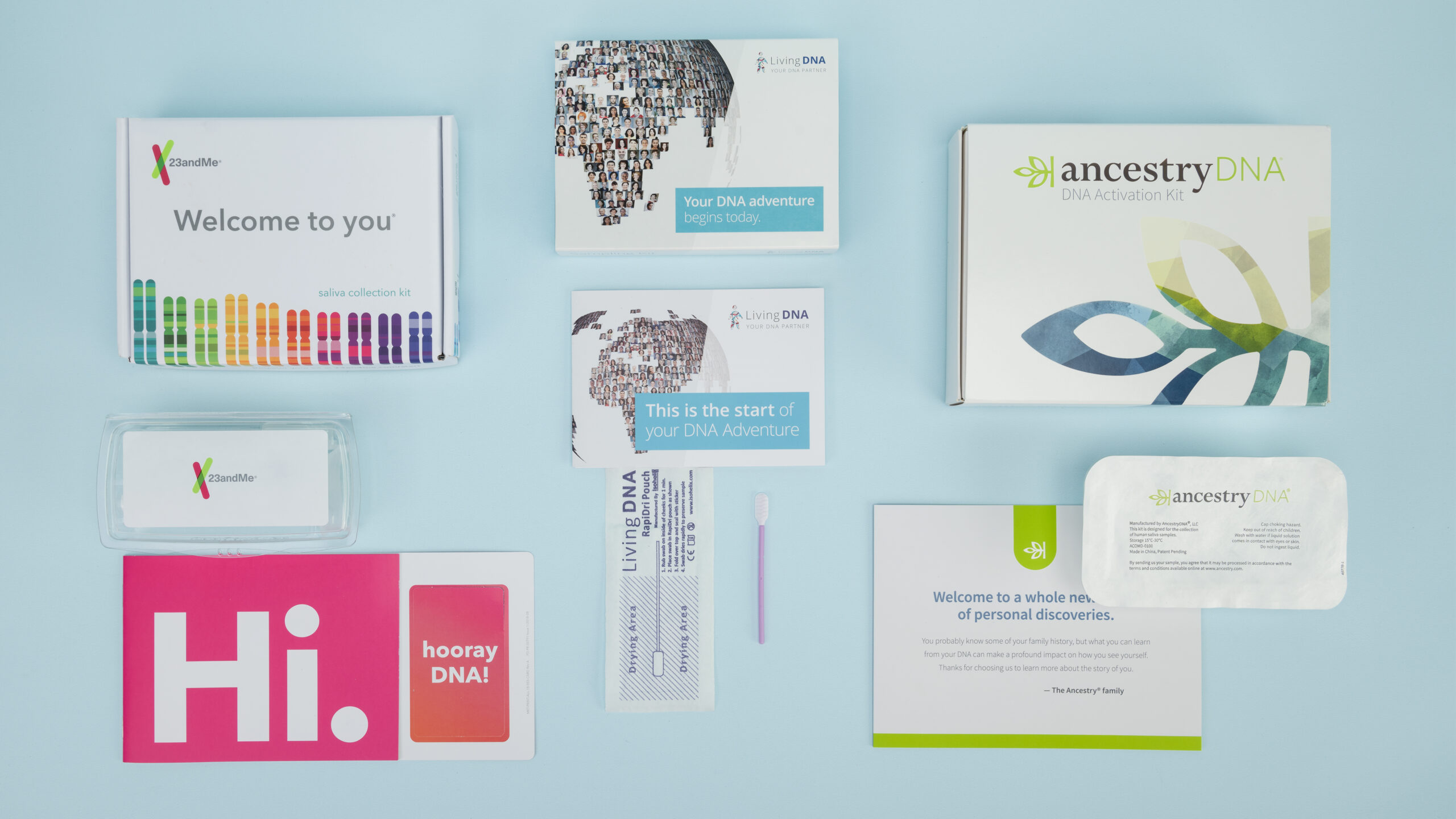 Best DNA Kit
Don't miss out on the opportunity to learn more about yourself. Read our best DNA test page to find the best one for you.
What is 23andMe Used For?
23andme—and DNA testing in general—is more than just finding out cool little facts about your family history.
While you can uncover more about your bloodline via genetic information, you can also:4
Determine any genetic health risks or conditions you're potentially at risk of contracting
Figure out your carrier status
To learn more about your potential offspring's chances of inheriting any conditions
If you have cancer, knowing more about your genetic history is a great starting point for mapping out treatment options
Your genetic counselor or doctor will help you interpret your results and let you know of any increased risk.
How Do the DNA Tests Work?
First, you need to purchase your test. You can do so on their website or through Amazon. After that, follow the instructions listed:
Register your kit on the 23andme website
Provide your saliva sample as instructed
Send in your samples with the prepaid shipping kit
Wait for your test results (should take between two to three weeks)
After that, your raw data should be available, as well as ancestry and health reports.
What's cool about 23andme is that they also provide traits reports, a fun way to see the kinds of traits you inherited and can pass down.
Is 23andMe More Accurate Than Other Tests?
It depends. Compared to other tests, yes. Otherwise, it's difficult to qualify with absolute certainty which one is the most accurate.
Genetic testing companies want to claim that they've got the most accurate testing methods and results possible. The ways they process tests and what they test for may not always overlap, plus what each DNA testing company offers may not be the same either.
For example, 23andme tests in more regions compared to others. That, and the depth of these results can differ.
23andMe vs. Ancestry DNA
Ancestry DNA has a much bigger customer base than 23andme since it's been around much longer. This may give you a more accurate estimate of any long-lost relatives or anyone who has matching DNA.
However, 23andme is still the better option given that they test for your DNA using both maternal and paternal lines, which may give you a more complete picture.
23andMe vs. Living DNA
Living DNA is more affordable compared to 23andme, however it only compares your raw data with 150 regions. This may make it less accurate for anyone outside of Africa, Europe, Ireland, and the British Isles.
23andMe vs. My Heritage
My Heritage has a much smaller database compared to 23andme, making it more difficult to get more accurate DNA matches.
Not only that, but test takers with European and/or Jewish descent are more likely to get more accurate results. So, if you don't have either ancestry, you may not get a complete picture.
Why Take a DNA Test?
DNA tests are a great way to determine any genetic health risks, carrier status reports, and even fill out your family tree if you want to.
DNA testing kits don't only reveal DNA matches for long-lost relatives, but also show what you're at higher risk for—if anything.
If you're concerned about your family history of certain genetic disorders, you can figure that out early so you can either map out treatment options right away or even work towards a healthier lifestyle to avoid those conditions.
Is 23andMe FDA-approved?
Yes, 23andme has FDA approval.
In fact, it's the only genetics testing company to offer FDA-cleared health tests.
Is 23andMe Worth It?
Yes. If you want to figure out if you have any genetic health risks or just want to find out more about your ancestry, 23andme is definitely worth it.
Looking into your family history for any elevated risk for genetic conditions or even just filling out your family tree can be worthwhile, fulfilling, and even provide you with a sense of relief.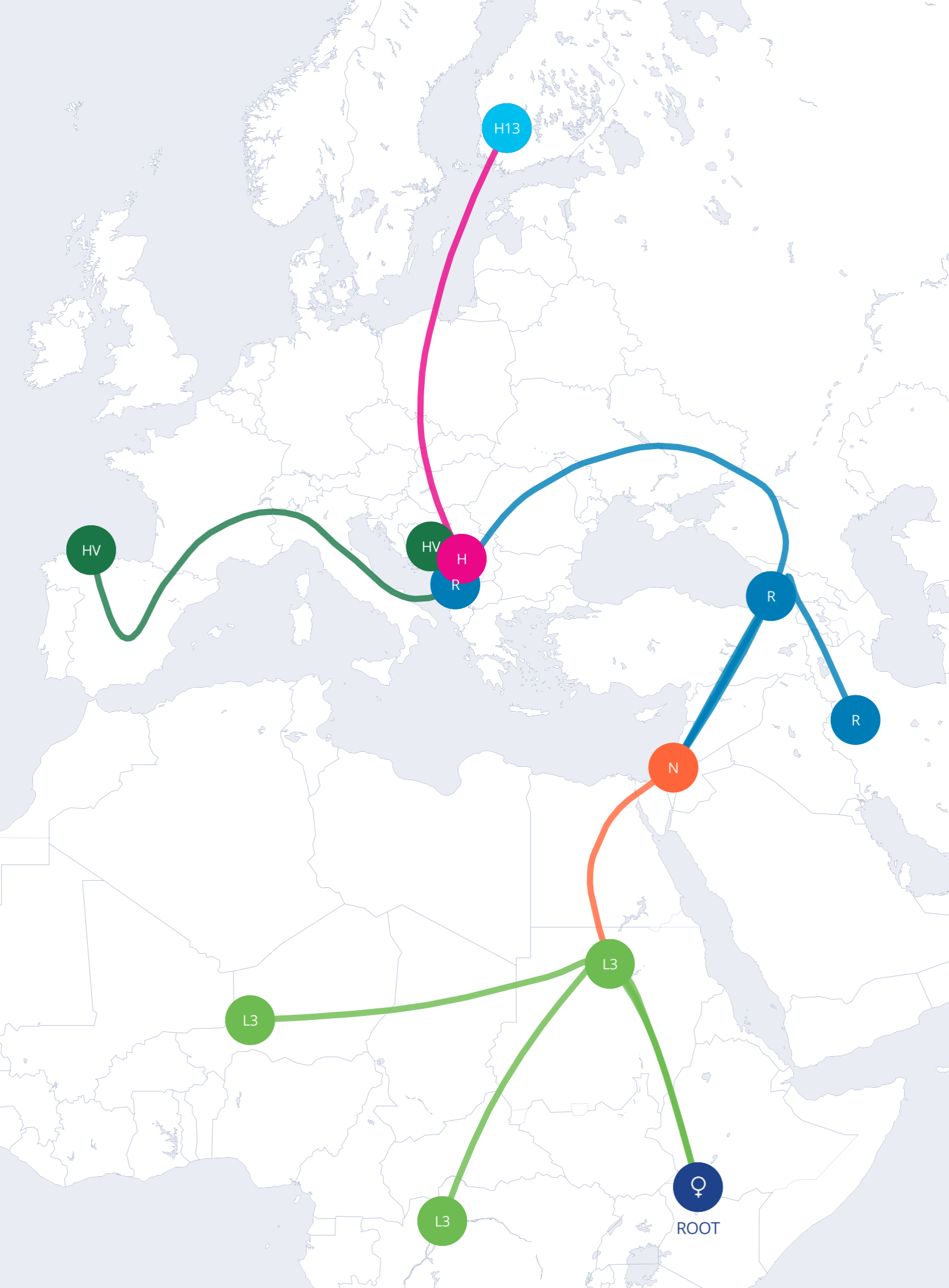 The Best DNA Test
Looking for a DNA test that's accurate and can tell you about your health and heritage?